PICS: Ashanti & Her Mama Tina Celebrate Lil Sis Shia's 22nd Birthday
Apr 03 | by Natasha
Another year, another onslaught of spandex. Ashanti and her momager Tina partied it up with little sister Shia at Marquee nightclub in Manhattan for her Shia's 22nd birthday last night. It's clear that this sister duo is no stranger to showing some skin in their tight mini dresses, like Shia's 21st b-day last year (I actually loved her look last year even though others didn't), and this year was no different.
We've got the pics of the cute ladies and their friends dancing and drinking it up when you read on...
Shia rocked a black dress with side cut outs and sparkly silver Louboutins, while her big sis Ashanti rolled into the place with her fur and a blue sequin one-shoulder mini dress.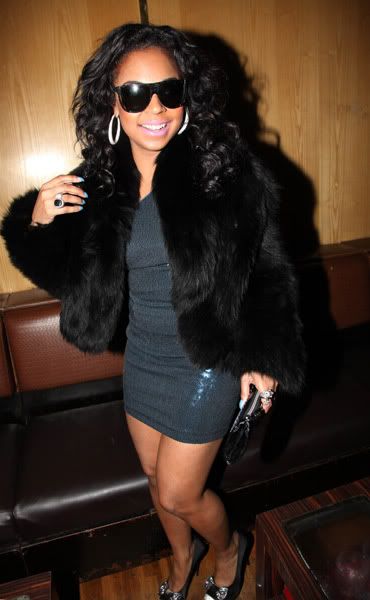 Love Ashanti's makeup as always.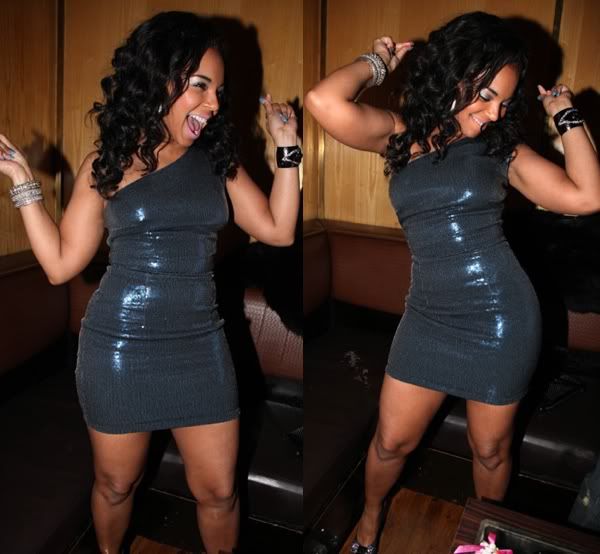 And clearly she was getting it in with her drink in tow--shoeless--most of the night.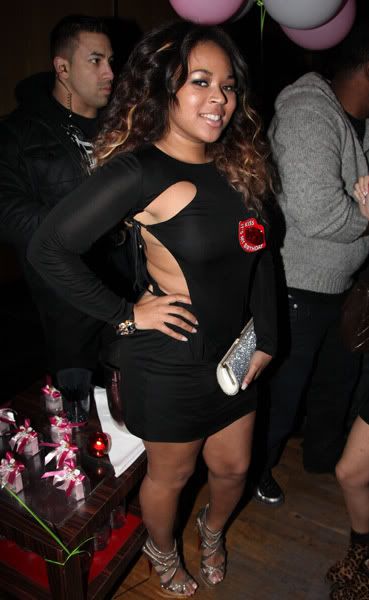 Not the most flattering dress for lil Shia, but she's really an uber cute beautiful girl nonetheless. Just seems these extra revealing dresses are a staple in her closet for whatever reason.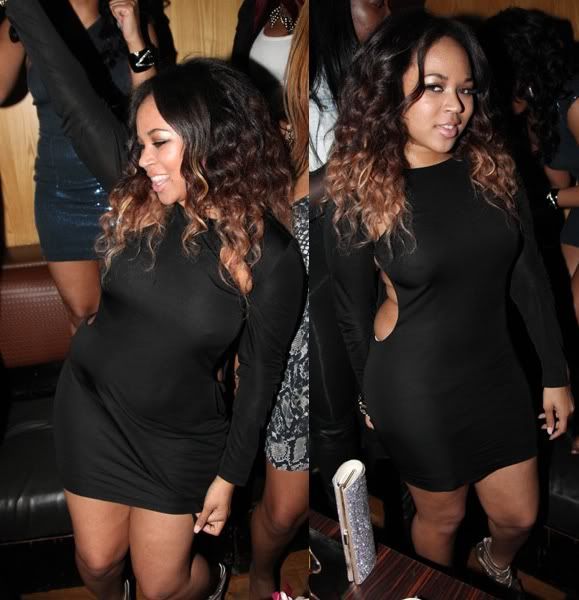 Alrighty.
Their mom Tina was on hand in her usual red lipstick and black dress.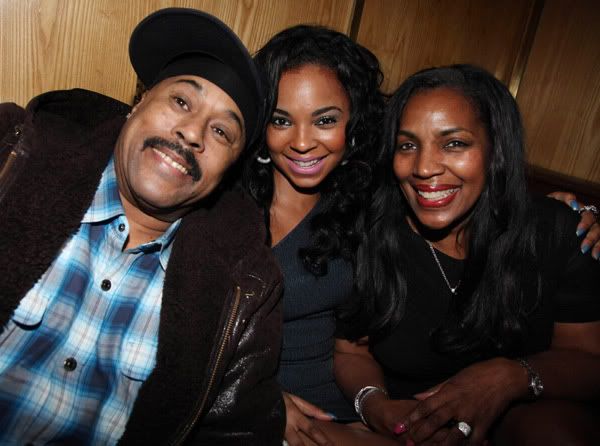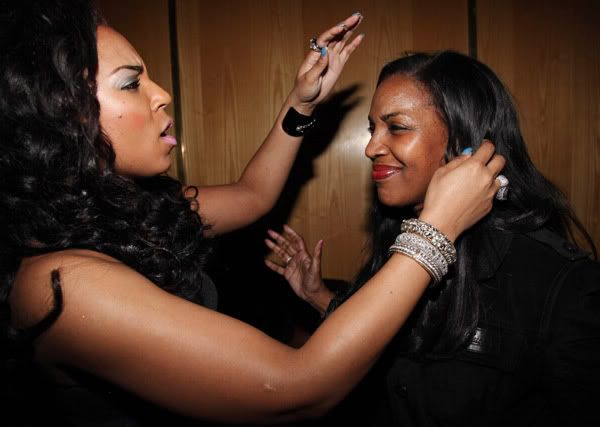 And the girls laughed it up all night while chillin' in their VIP hub in the club: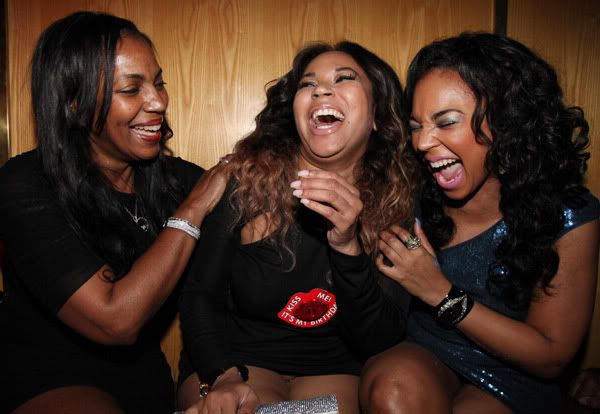 I see Ashanti still laughs like every comedian on earth just told the funniest joke of their career all at the same time. I mean....really. WHAT could be so funny each and every time girl?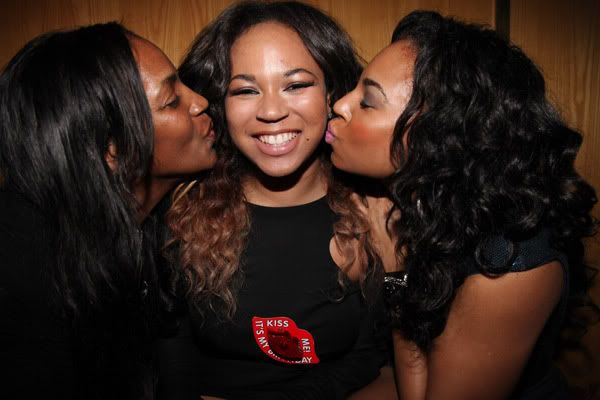 Well isn't that....sweet.
And Ashanti, Shia, and their mom snapped some pics with Shia's friends: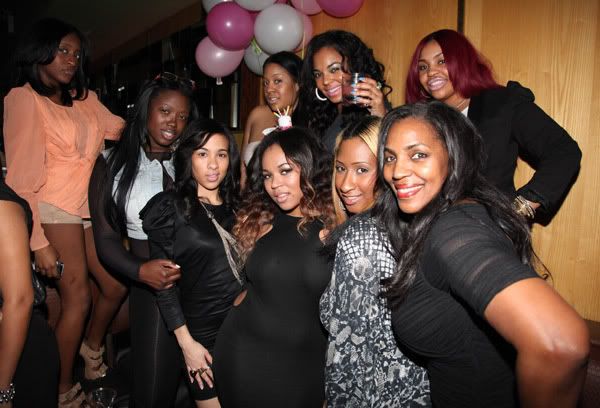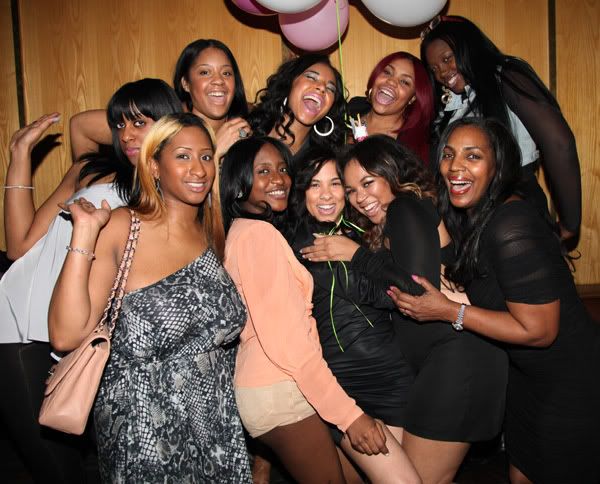 Shia's friends always make for interesting thoughts. But I digress.
Happy 22nd birthday Shia!
Photog: Nunez