*UPDATED* DJ Mister Cee Responds To Male Prostitute Allegations, Tweets It's An NYPD Conspiracy
Apr 04 | by _YBF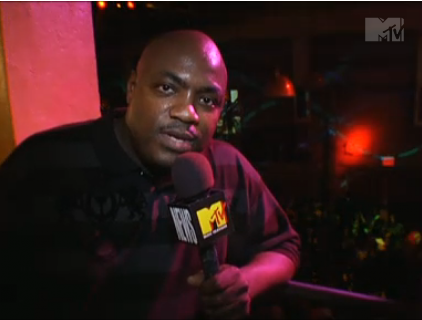 We told you earlier about Hot 97's DJ Mister Cee being arrested for lewd conduct, now he's responding via Twitter. See what he has to say about the incident and the NYPD inside....
*UPDATE* Despite his places of employment such as MTV and Hot 97 reporting Tweets from this "Real_MisterCee" account themselves, Mister Cee claims he does not have a Twitter. Believe what you'd like.
Earlier today, we reported that Hot 97's DJ Mister Cee aka Calvin Labrun was arrested last week for allegedly receiving oral sex from a 20-year old male prostitute in a parked car. Now, Cee is responding via Twitter. He says there is an NYPD task force that is out to get hip hop artists and DJs (we've heard this before) and he seems to imply that he believes his arrest was a part of that.
He just tweeted an hour ago:
Never was i in a car with anyone when i was detained.. The facts will come out and show what is being reported is totally untrue.
MTV.com, though, confirms via the actual arrest report they found, that Calvin was indeed arrested last week for public lewdness. Earlier, he tweeted:
But before that, he tweeted a few more statements which could be interpreted as veiled threats. First he said,
Time to clear my name NY .. Stand Up Brooklyn they shootin ( Haters ) this is my city you can't hurt me lets gooooooooo
Then he said,
Like @Kingjames said.. "I'm Taking Notes" all those that wanna jump on the NYPD bullshit bandwagon i will remember "ALL NAMES" *Shots Fired*
And he also said....
Anyone that has any issues with me can see me at 12:00PM Mon-Fri up at #Hot97 (Dial411 Easy To Find) ( Mister Cee ) say what ya got to say
*SNAPS*
I understand he might be upset about the arrest and people saying negative things about him, but I DOUBT he wants to add assault and battery to his rap list. Just sayin'..
But the NY Daily News is now reporting that Mister Cee was busted for prostitution loitering a few times before this:
"...was busted in lower Manhattan last Oct. 8 and Nov. 20, both times for loitering for the purpose of prostition. He pleaded guilty to disorderly conduct after the October arrest. Charges in the November case appear to have been dropped."
Hmmm.....I see this ain't the first time Mister Cee....