Lala Vazquez is appearing on this weekend's episode of MTV's "When I Was 17." And we've got a sneak peek involving her T-Boz haircut she just couldn't wait to get.
Her hubby Carmelo Anthony just nabbed himself a new endorsement deal too. Get the hairy deal when you read on...
Why am I loving that she worked T-Boz's hairstyle. So funny to me.
In money news: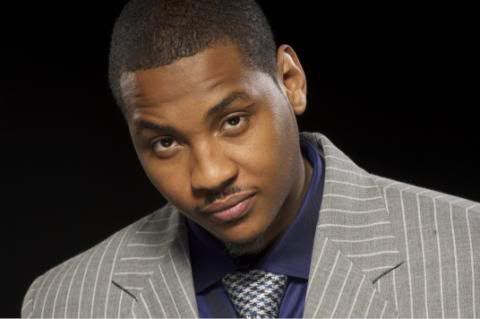 NY Knick star Carmelo Anthony just inked a multi year deal with Johnson Products Company. The hair care and beauty company will have Melo as the spokesperson of their products--especially the new Ultra Sheen Men's brand--which has several Mens grooming products-- just launched in Fall 2010. And this is the first celeb partnership they've embarked on.
The press release states:
The Ultra Sheen® Men™ grooming collection is targeted to the trendsetting man who has style and swagger. Today, no one better exudes the "trendsetting man" than NBA All-Star, Carmelo Anthony, who has signed on to lend his voice and celebrity to the Ultra Sheen® Men™ line.

"We are very excited to leverage the strong position in the ethnic hair care space that Johnson Products has to launch our new men's line. Our team sees a lot of opportunity and growth in the men's sector which doesn't typically get a lot of attention," explained JPC CEO, Eric Brown. "Adding Carmelo Anthony to the Johnson Products Family as well as having him represent the Ultra Sheen® Men™ brand to the community will certainly bring excitement to our new brand."
Carmelo seems pretty excited about the deal as well:
"I am very excited about joining the team at Johnson Products Company. I have fond memories of Ultra Sheen® products from my childhood days and they have such a long-standing and rich reputation that it was very easy for me to agree to be a part of this new effort," said Carmelo Anthony. "Being a part of the Ultra Sheen® Men™ launch and influencing young men to 'Step Up Their Game' in every aspect of their lives is truly what I am all about."
Congrats Melo!