Jennifer Hudson Gets Bright & Happy With Baby David In Barbados!
Apr 11 | by Natasha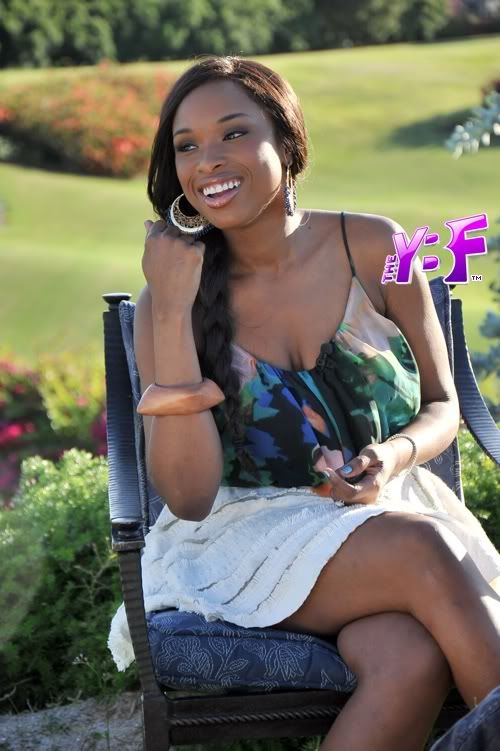 Jennifer Hudson put on her island best to do some press in Barbados over the weekend. She rocked a cute and flirty white skirt with a multi-colored blouse. And she showed off her new figure in a few other cutesy outfits.
Pics of Jenny doing some interviews, walking the islands, and performing for fans with Baby David, Jr., when you read on....
Cute outfit for a braided Jenny. She rocked Barbados with a concert hosted by the local 104.5 radio station. And did some press beforehand.

She was also spotted around the island in this cute get-up. And hot printed wedges.
And she brought Baby David, Jr, on stage to help her serenade her fans at a concert on the island.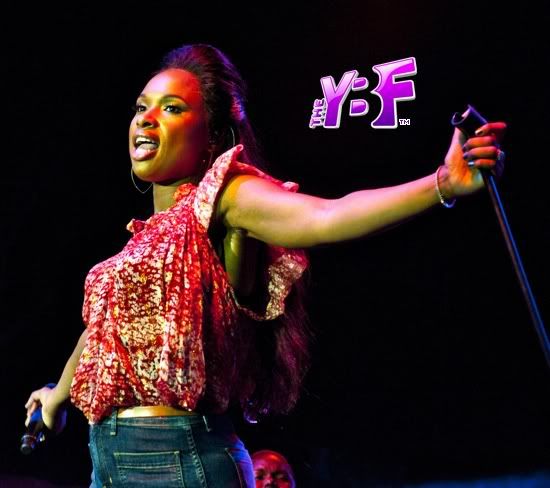 So cute! Jenny tweeted about her trip today:
Yall gotta help me out ! I am stuck n Barbados ! Not use to this ! I'm a city girl !

It is very beautiful here though! I guess I can get use to living on rihanna island
It was a very good crowd at the show here last night ! I love a crowd that give back to u what u give them !!!
She leaves out today.