GUESS: WHO'S OUR FUNNY DADDY?!
Apr 12 | by Natasha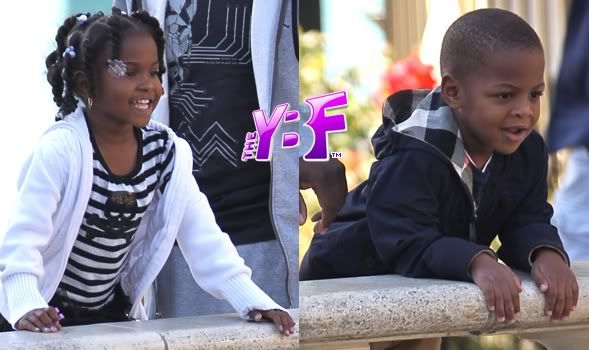 Guess who's the funny-man daddy to these two precious tots spotted out in L.A. yesterday! The answer when you read on....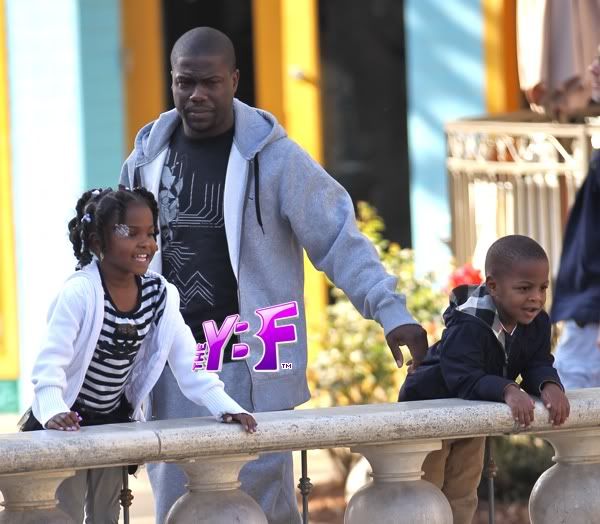 It's comedian Kevin Hart! The 32-year-old dad took his two tiny tots--6-year-old daughter Heaven Leigh (pronounced Heavenly) and 3-year-old son Hendrix--out to The Grove. And despite being recently separated from their mom Torrie, his wife of 8 years, and working his hectic comedy tour, Mr. Hart seems to keep up with daddy duty.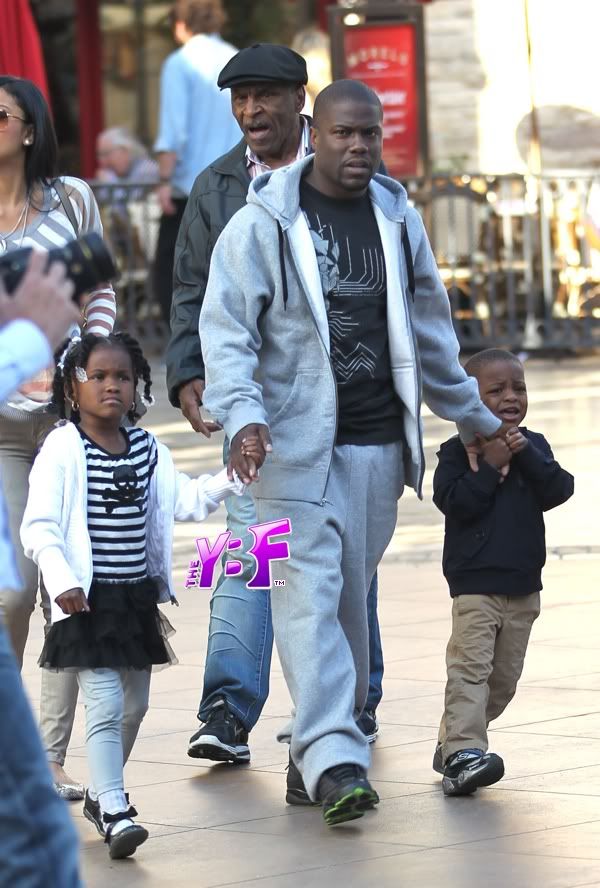 Cute kiddies!
BONUS: Speaking of kiddies, check out this too-cute throwback pic of Drake and his granddad:
Awww.
Photos via WENN