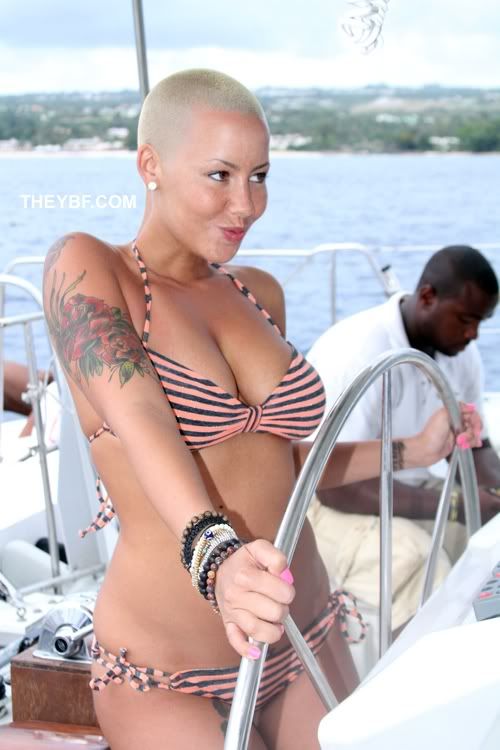 More pics from Amber Rose's trip to Barbados have surfaced. And these are from her last days on the island--snorkeling it up in her pink striped bikini.
Pics of Ms. Rose posing and such when you read on...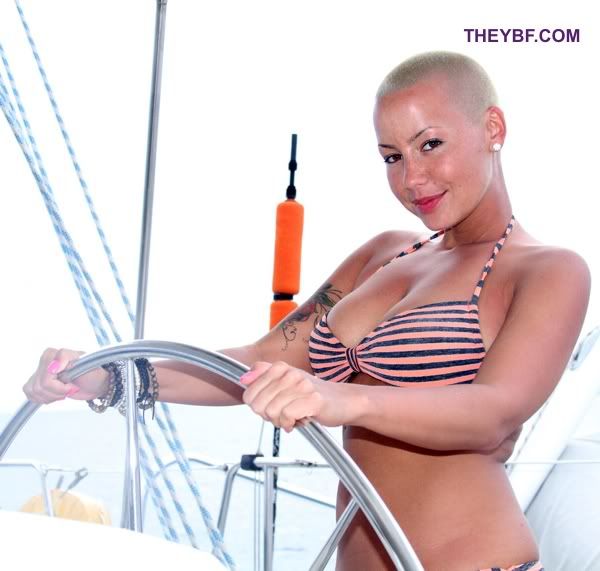 Amber hit the boat and donned her biggest shades yet--snorkeling goggles. She headed back to L.A. a few days ago, but a few more pics of her vacay in Barbados just surfaced: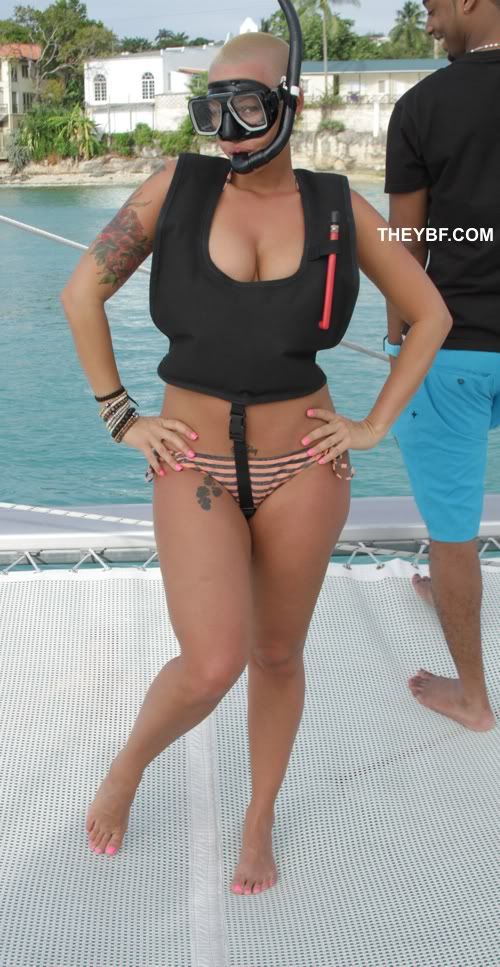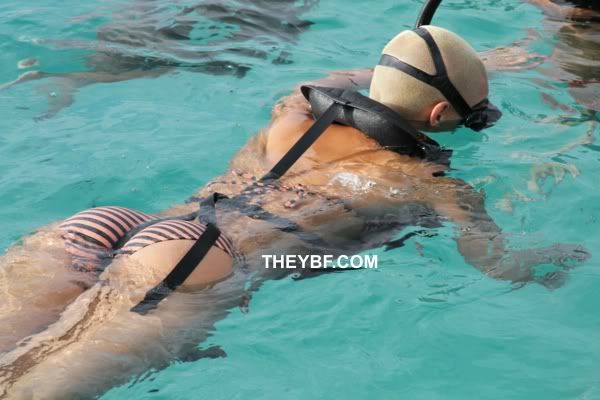 And she repped for her honey Wiz in her Black & Yellow Steelers jersey. Fun times.
Photos via Splash
BONUS: Amber accompanied her boo Wiz Khalifa to his performance at Coachella over the weekend. And they had a little computer cam fun: