LA FAMILLE: Beyonce, Jay-Z, Julez, & Daniel Sr. Toast It Up At Lunch In Paris
Apr 20 | by Natasha
Lunch in Paris? Well...why not. The Carter-Knowles family got swarmed by paparazzi and fans...and by swarmed we mean suffocated...as they left their swanky Le Meurice hotel for the popular eatery L'Avenue this afternoon.
Beyonce, rocking a low cut sexy black and bronze mini-dress, and Jay-Z brought nephew Julez along for the posh trip, and his dad, Solange's ex-husband Daniel Sr., was there too (on the right), and they were all spotted enjoying lunch amongst a sea of onlookers. We've got 20+ cute pics of the fam when you read on....
The globe trotting duo was spotted making an exit from their luxe hotel. Bey rocked a sexy Isabel Murant dress with gold Alexander McQueen sandals and a black croc bag in tow.
Loves the shoes and the whole look.
I see Julian is on his J-O-B.
That's serious.
They arrived to L'Avenue to grub and chill: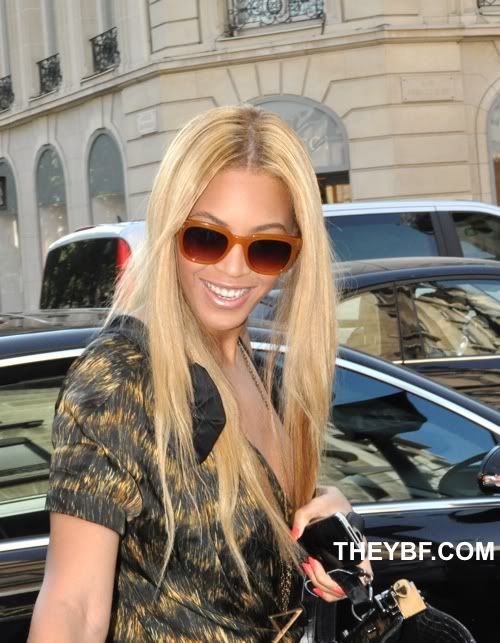 LOL at the little fan who wanted to tag along.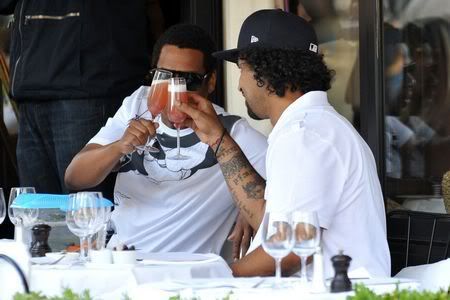 And how cute...a toast to the good times:
Y'all peep homegirl sneaking pics with her phone in the background? She aint slick. Funny. By the way, Julez's dad Daniel, Sr., was at the table too--on the right with the curly hair.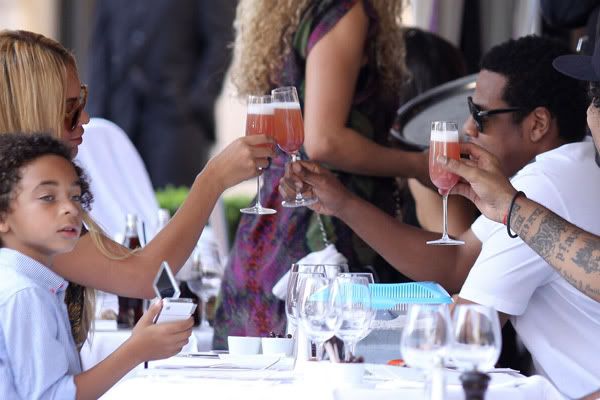 Julez gave hugs and kisses to Auntie Bey in between phone games.
Fab times indeed. Loves it all.
Photos via Zimbio/SPLASH