Former "Family Matters/Punky Brewster" Child Star Cherie Johnson May Pose For PLAYBOY + Trina's "Hit It Right" Video
Apr 26 | by _YBF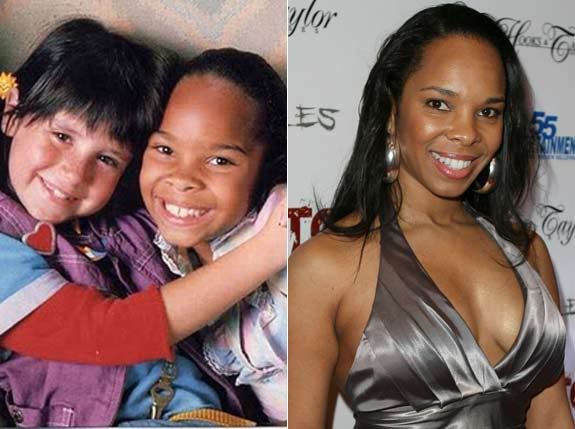 Remember former child star Cherie Johnson, whom we told you was engaged to Ricky Romance? Well she could soon be romancing the cover of PLAYBOY magazine if all goes well. See a test shot she sent to the magazine inside and watch Trina's new video for "Hit It Right."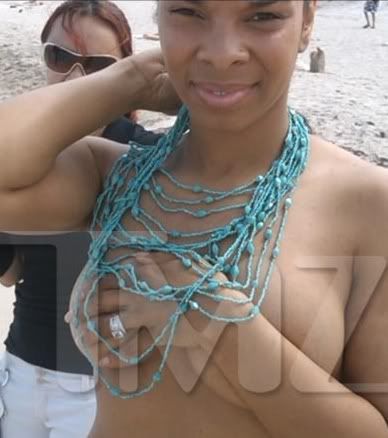 Former child star Cherie Johnson, who played Cherie on "Punky Brewster" and Maxine on "Family Matters," recently took a few semi-nude photos that she hopes will land her a spread in PLAYBOY magazine. The actress told TMZ that she had been threatening her family with a PLAYBOY spread since she was 18 yrs old. And now that she's turned 35, her family seems very supportive.
"I have been threatening my family that I was going to do 'Playboy' since I was 18 years old. When my mom said 'Okay' ... and my grandma said, 'Bring me a autographed copy,' I figured I'd make it a goal."
Well....I wonder what Ricky thinks. And is THIS how chicks are sending in test shots now? Random semi-nude pics from their day at the beach? Times are really hard...
And in music.....
The Diamond Princess is back with a new mixtape called Diamonds Are Forever and she's dropped a video for the streets called "Hit It Right." Check out Trina in various club scenes for the street video here: