PHOTOSHOOT FAB: Tika Sumpter Gets SEXY In Her Lingerie For ESQUIRE Mag
Apr 26 | by Natasha
Tika Sumpter just upped her ante of being the good and sweet girl with a bad girl side. The 28-year-old YBF It Girl of the moment just sexed it up a bit for ESQUIRE mag's "Me In My Place" photo spread. And we've got the pics of the "Gossip Girl" and "The Game" actress--and she sings too!--in her fave boyshorts while showing off her cute apartment....and her killer bod.
15+ Pics and article highlights when you read on....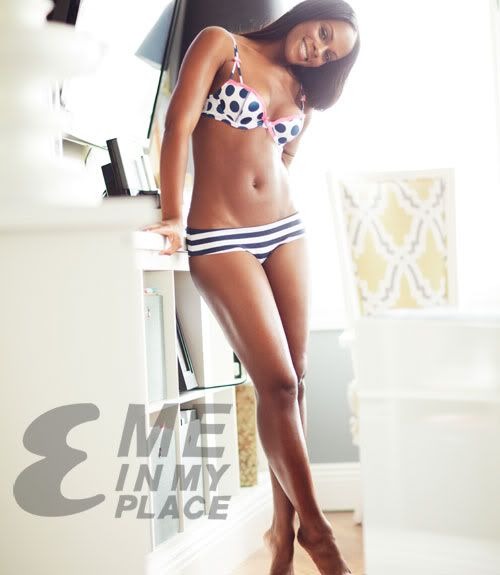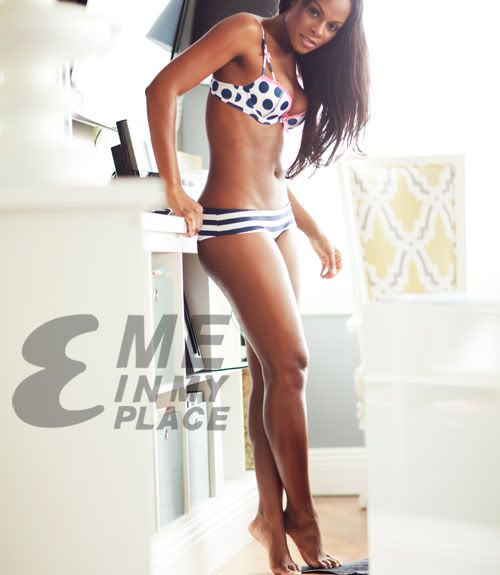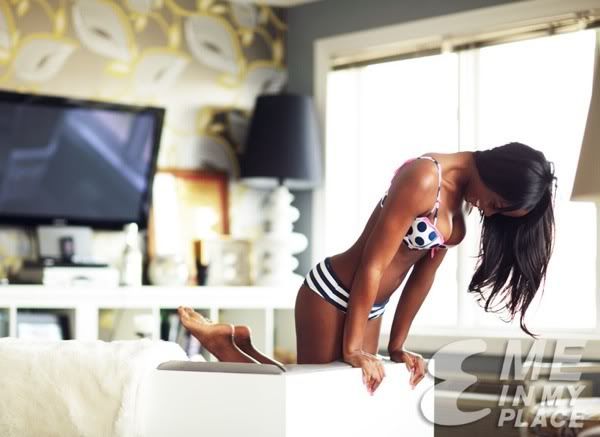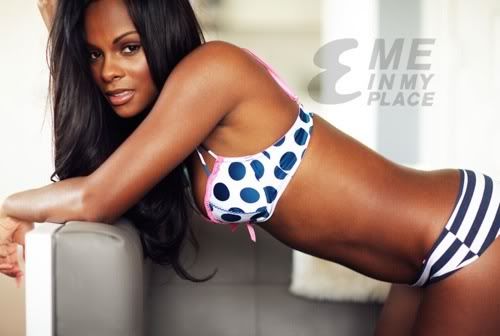 On her fave lingerie:
I love any kind of boy shorts. They make every girl's legs look amazing......and their butts look great. I walk around my house like that anyway — kind of like nothing. If I could walk around like that everyday outside, I would.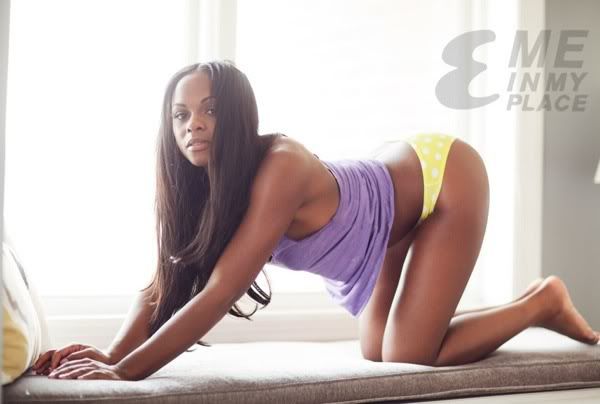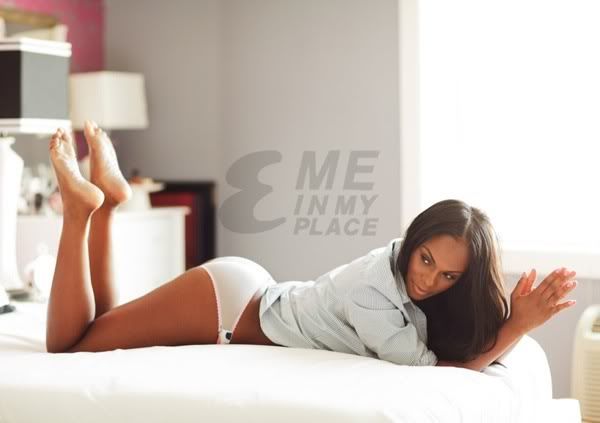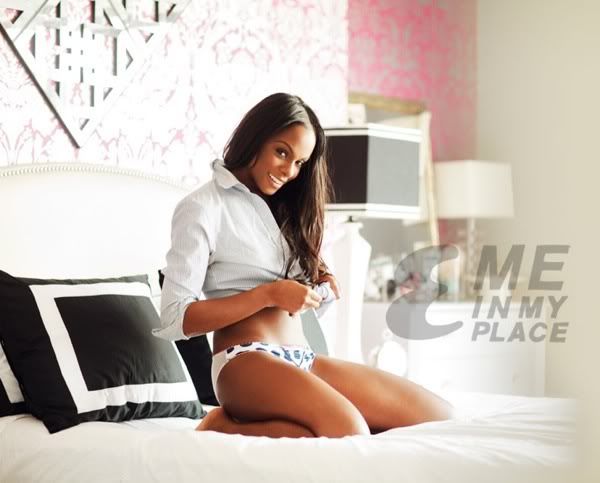 On how to know when she's seducing you:
Don't worry: If you're with me, you'll know if I want to kiss you or not. There will be no question. When it comes to that stuff, I'm pretty bold with the eyes.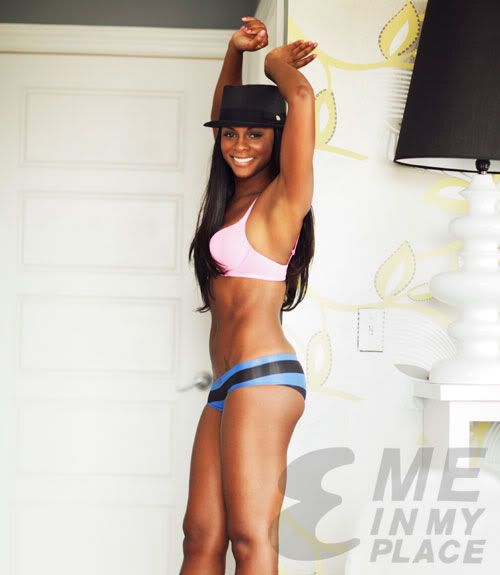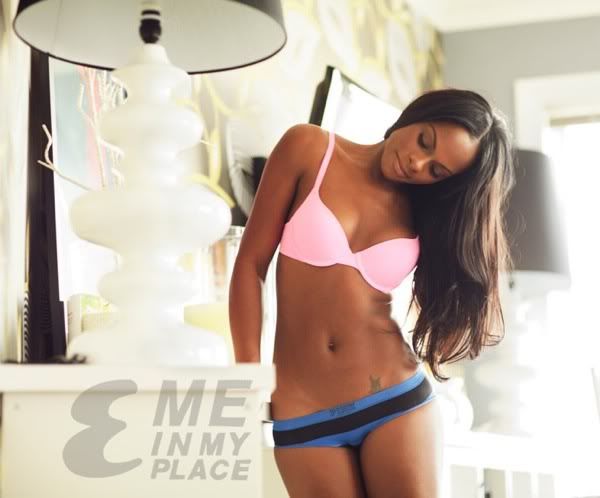 On her sexy bedroom tactics :
I mean, I do have sexy stuff. But I've tried that for somebody else, and I was like, "What am I doing?" You put on the black lace thigh-highs and the little tiny stuff that connects with other things and you're like, "How does this even go? How do I put this on?" So you wear the heels and you walk in the room. You're trying to be all sexy, but you're so uncomfortable. And then you pop him in the face with it. It's a mess.
On surprising people with her adventurous side:
The racing helmet? It's on my book shelf. To let everybody know that I'm a bit of a crazy girl.
I'll try anything once. It's always good to see peoples' faces surprised — surprised that I race, or that I surf, that I trekked through the Himalayas. As long as I don't die, I'm good.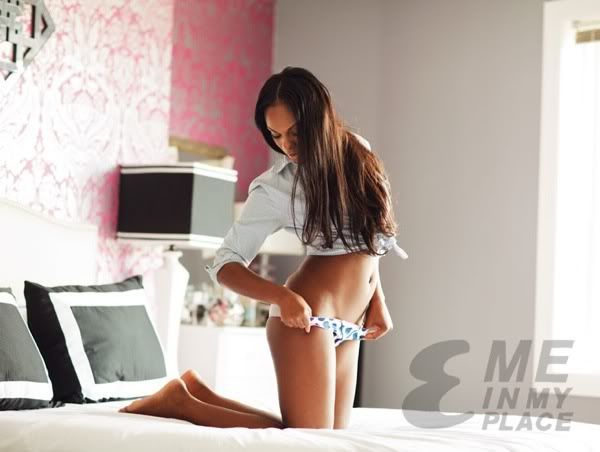 On the perks of living solo:
I live by myself. I come in the door, I can throw my stuff on the floor. I can leave the dishes. I can have wine. Nobody is telling me to turn down the TV or, Okay, let's go to bed. I just do what I want, when I want, and I love that. It's like my own kingdom, you know? But I'm weird. I love to clean my apartment, like, all the time.
She works the innocent yet sexy look to perfection. Fab pics Tika!