D-LIST LOVE GONE WRONG: Rapper Joe Budden & Video Chick Esther Baxter Go AT IT!
May 03 | by Natasha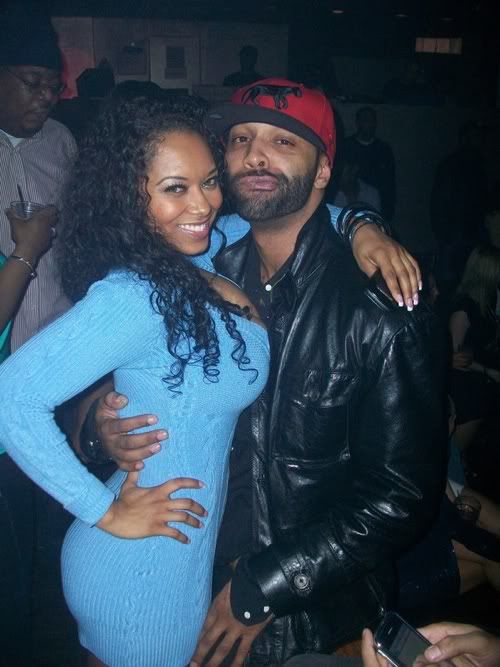 Chances are we could give 2 sh*ts about either of these people. But we LOVE a good Twitter throw down! Rapper Joe Budden hasn't learned his lesson about messing around with video chicks--like his most recent ex Esther Baxter. And the video chicks haven't learned their lesson about messing with rappers who haven't had a hit since 2003.
We've got the latest drama going down as we speak--with accusations of Esther cheating with a football player while preggers with Joe's baby, Joe allegedly abusing Esther to the point she lost the baby, and more when you read on....
WHOA! The only thing Joe Budden is good for these days is a good twitter beef saga. First, it was him and former video chick girlfriend Tahiry who were airing each other out a while back. Then it was booty-model-I-wanna-be-a-rapper Somaya Reece (even though he denies it). Now, it's video chick Esther Baxter and Joey.
It all started in the wee hours of the morning when Joe released the cover of his new track "Ordinary Love Sh*t #3" with him and Esther on the cover, and the song is taking lots of digs at Esther. He tweeted AND told The Breakfast Club this morning about their breakup (who knew they were even a couple??) saying she was carying his baby and cheated on him with NFL baller Derrick Ward.
Meanwhile, Esther is doing a "model shoot" in Istanbul at the moment, but found time to Tweet right back at Joe saying he's lying about everything, she never cheated, and was not very recently pregnant. She said she "wouldn't do what he and Tahiry did," like playing out their messy breakup on Twitter. But she did Tweet she was pregnant with her and Joe's daughter at one point--and alluded to the fact that Joe abused her and made her lose the baby. She even filed papers in New Jersey.
Joe also said Esther has lost 4 babies.

Joe has Tweeted a pic of positive pregnancy tests while Esther is still threatening to release pics that supposedly show "abuse and death." Whatever that means.
Here's Joey's crazy rant this morning on The Breakfast Club:
He even says Derrick Ward is following him on twitter now and that's how they figured out Esther was getting it in with both of them. What part of the game is that??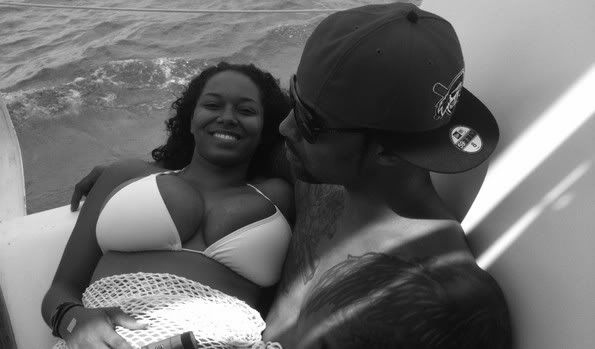 "Don't get it wrong. She can cook a great meal, but I ain't trying to turn a ho into a housewife." Jesus take the D-List wheel....