BODY FAB: Ciara Dishes On Keeping Her Famous Abs And Legs Fit
May 06 | by _YBF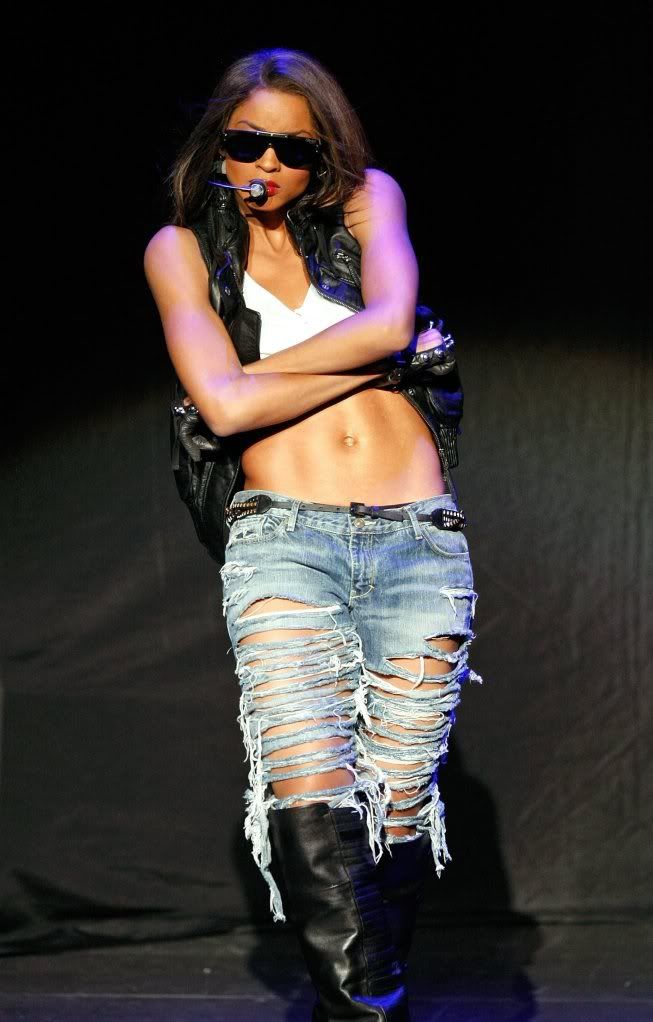 Ciara is known for her six-pack abs and her long legs, but not many people know how she maintains them. She talked to "Entertainment Tonight" and Women's Health recently about how she keeps a killer figure.
While being honored for her charitable work, teaching young girls about safe sex, at The Candie's Foundation 2011 Event To Prevent Benefit, Ciara dished on keeping a fabulous body and healthy lifestyle.
When it comes to working out, she usually puts in an hour five to six times a week in the gym. And she watches her food intake saying, "85 percent of it is what you eat, and 15 percent of it is how you work out."
And when training, she eats five small meals a day and avoides salt at all costs. "No salt, low salt. It's strict, but when I follow those rules, I see results."
But her biggest body secret is dancing. She says "Dancing--however you do it, even if it's in your living room--is a great workout."
So there you have it. If you are still trying to get your summer body together, dance to some Ciara in your living room.