Want A Peek Inside Rihanna's $11 Mill Home?
May 06 | by Natasha
Rihanna recently purchased a laid out pad in L.A. for 7 million pounds ($11,502,543 for us Americans). And the pics of inside her palace meant for a S&M pop duchess are under the jump...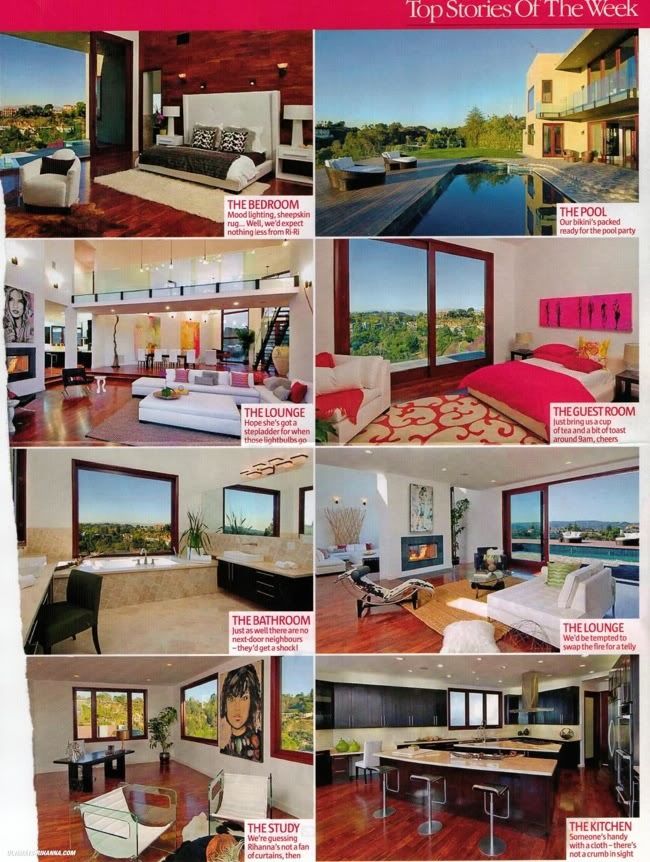 A British tabloid showed off Rih's brand new pad, and it's too bad she's about to go on a world tour and can't even sit down and enjoy this fabness. You feelin' it?
Source: UltimateRihanna.com