Emily B. SPLITS From Fabolous+Pics From "Love & Hip Hop" Reunion Taping
May 13 | by Natasha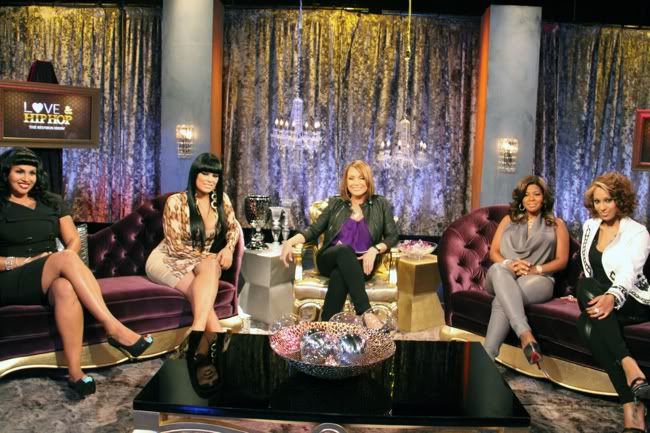 The ladies of "Love & Hip Hop" had their reunion show taping this week in NYC. And with Hot 97 radio personality Angie Martinez playing host, lots of interesting things were revealed.
We've got a sneak peek at the ladies' taping, and Emily B. revelaing she and Fabolous have SPLIT, when you read on...
Somaya Reece, Emily B., Chrissy Lampkin, and Olivia all hit the couch for the reunion show of VH1's "Love & Hip Hop" this week. Not going to lie, I surprisingly could stomach this whole season. So I'm looking forward to the reunion.
With that said, the main ish that made me want to throw my laptop at my flat screen every week was Emily B. and Fabolous' relationship. Or lack thereof. Emily seemed to be a bit naive and a bit self-underestimating. And his actions--like telling her she doesn't need to ever be seen on red carpets with him, or she doesn't need to be in clubs since that's not what "mothers" do, and so forth--that she actually co-signed on were shocking. It was painfully obvious to everyone else BUT Emily that Fab had no intentions of marrying her or having anything more. I wanted to FedEx her a copy of "He's Just Not That Into You" SO MANY TIMES.
But it seems like she's smartened up. Because according to our homie Joi-Marie, Ms. Emily, who shares with Fab a baby boy named Johan, said at the taping that she and Fab are DUNZO.
"I'm not going to continue to recognize someone who doesn't recognize me."
Fabolous said in a recent interview
"We're not married. We have a relationship and a continuous bond that we're gonna have with our son. It's a situation where we try to supply the best life for our son. ...even if relationship-wise we're not compatible."
Well there you have it.
More pics from the reunion show taping thanks to photographer Rowena Husbands: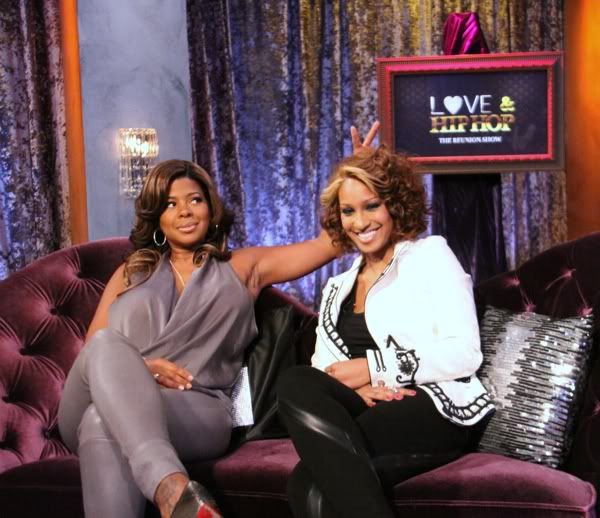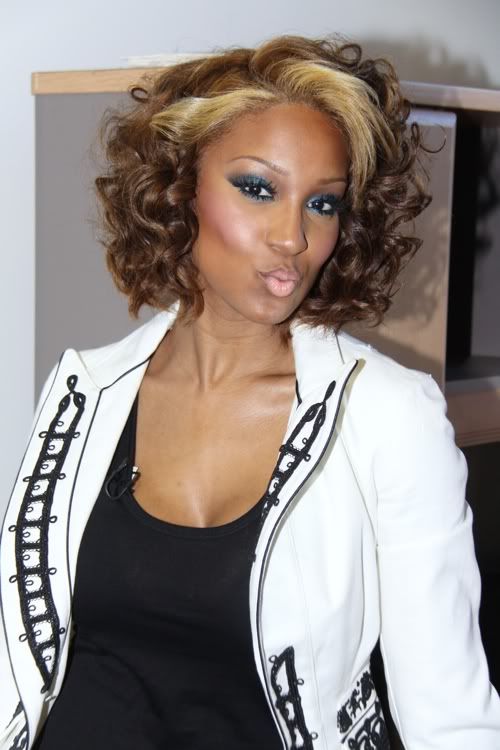 Olivia looks gorge. Loves the hair and makeup.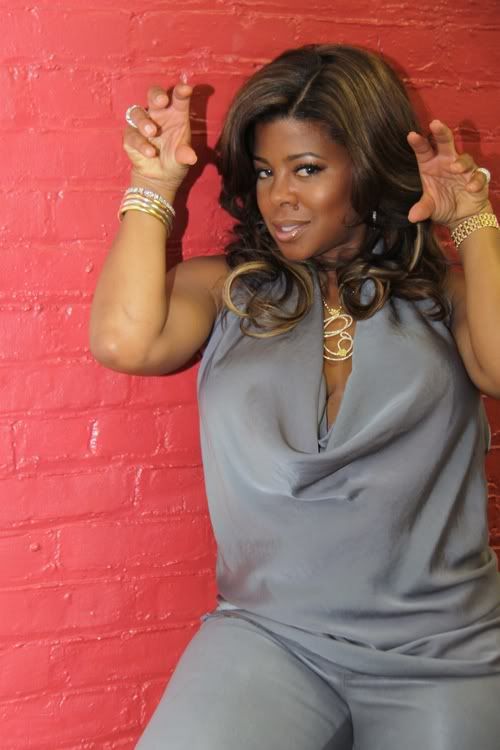 Great color for Chrissy. Outfit is cute too.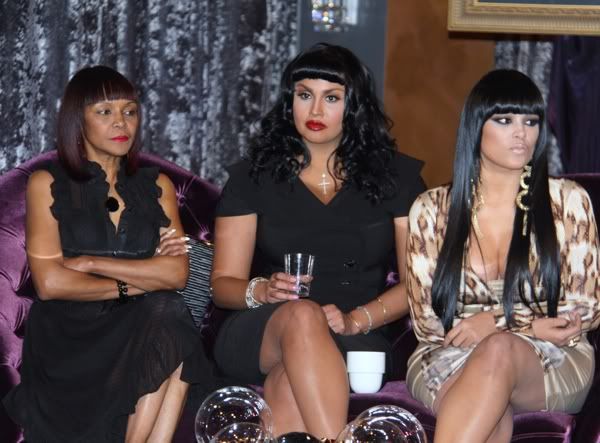 Yassss. Mama Jones looks ready to pop off. Loves it.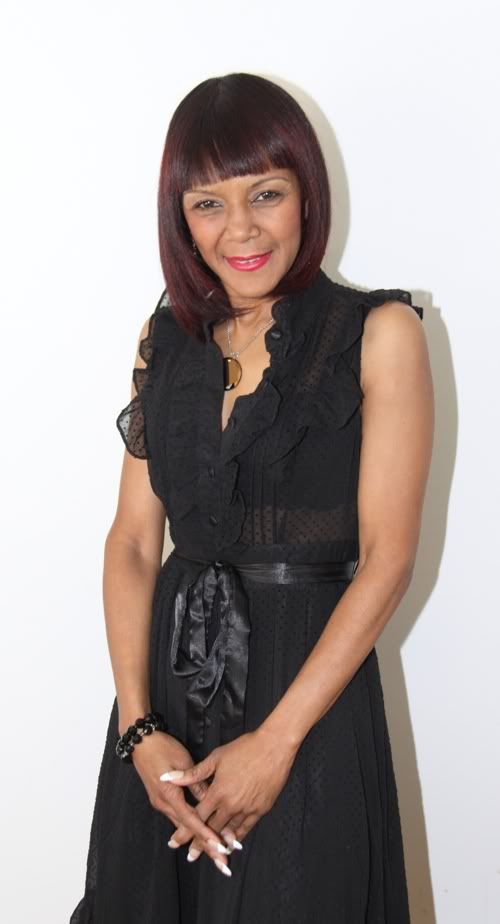 Get it Nancy!
So Somaya's still trying I see. At least she stepped her shoe game up....a bit.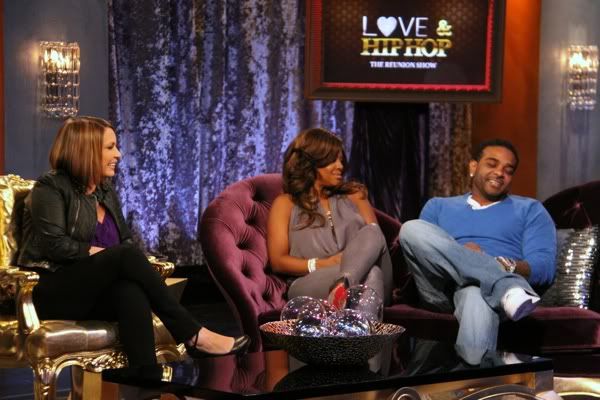 Jimmy Jones hit the couch with Chrissy and the ladies too. Maybe he'll actually be clear this time about whether he is really going to marry Chrissy after her proposal.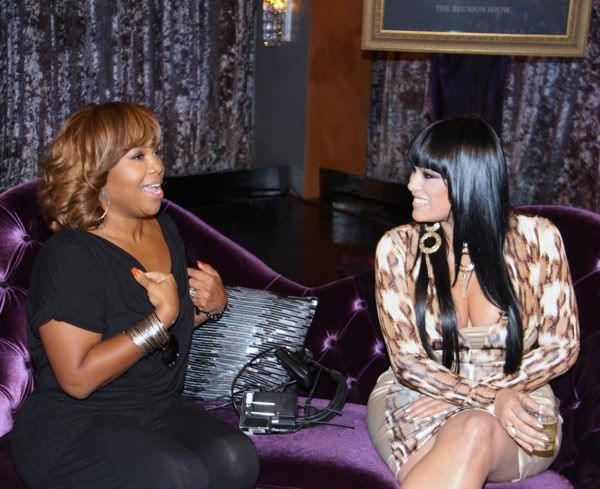 Executive Producer of the reality show, Mona Scott, was on hand. Nice look for Emily too.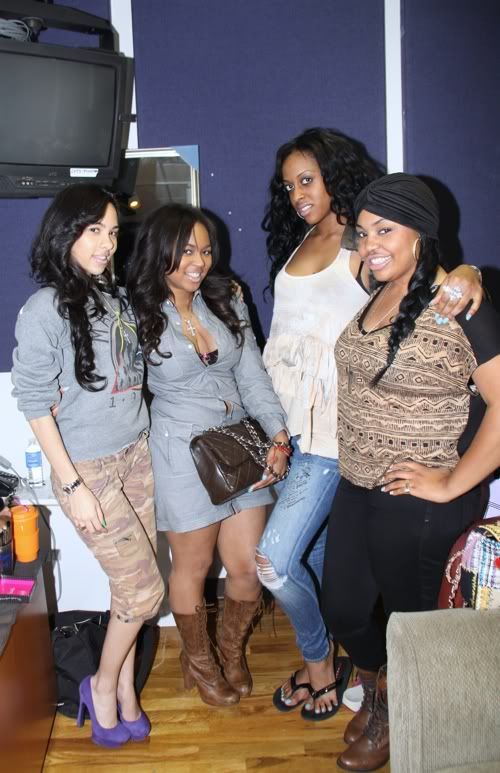 And Ashanti's lil sis Shi Shi was randomly in the place too.
I'll be watching....
Photo credit: Rowena Husbands/blinkofaneyephotographyonline.com