OH SNAP: Alicia Keys Finally Defends Her (Non) Homewrecking Ways
May 14 | by Natasha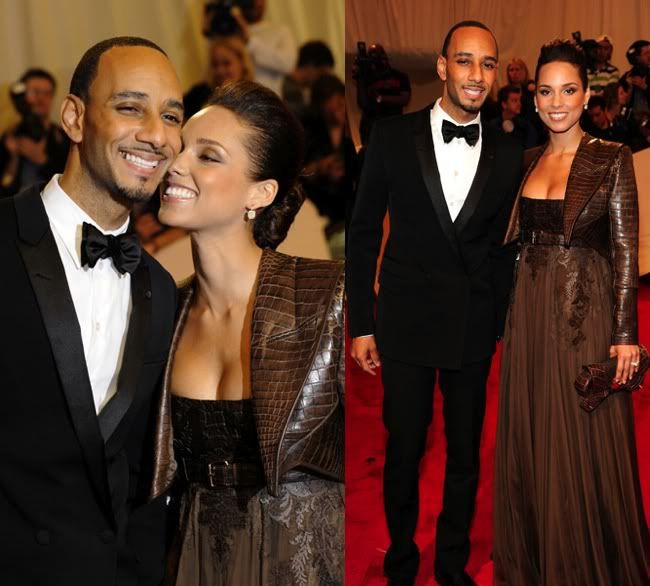 For over 3 years, Alicia Keys has been branded a homewrecker ever since she first started dating her now-husband Swizz Beatz. After news broke that Swizzy was still very much married to his wife, at the time, Mashonda Tifrere, Alicia remained quiet for years about being the woman who allegedly broke up Swizz and Mashonda's relationship. Until now.
Alicia finally defends herself for the first time when you read on....
In the June 2011 issue of ESSENCE magazine, cover girl Alicia Keys speaks out against those scandalous homewrecker accusations--years after they began.
YBF first broke the news of Alicia and Swizz's relationship back in 2007, with most people not believing it as Swizz was still very much married to Mashonda. But with pics of the two surfacing on vacay together, throwing birthday parties for each other, and cell phone kissy pics leaking, the evidence piled up.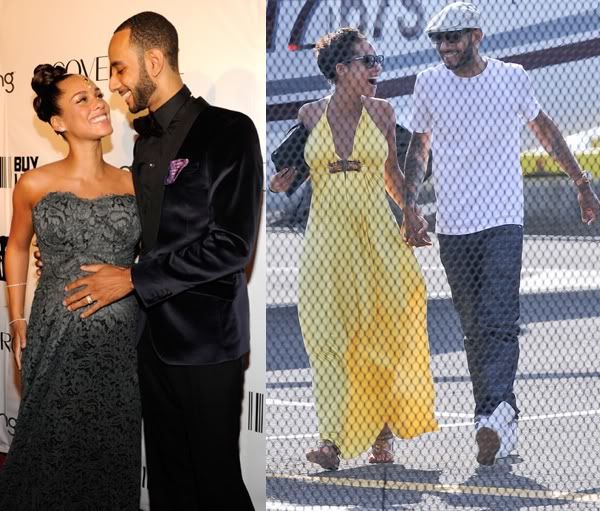 Now, Alicia tells Essence that Swizz and Mashonda were "completely separated" before they started dating:
We didn't start seeing each other until months after they had separated,' she said. 'I was aware of all the false things that were being said about me it definitely hurt."
Mashonda said the oppsite though in plenty of interviews, very public Twitter rants, and even on the reality show "Love & Hip Hop." Maybe the definition of "separated" is the issue. Legal vs. the feeling of separation. Swizz has said in interviews he had no longer felt "close" or married to Mashonda in his mind and heart. But still, Mashonda has maintained that she and Swizz had just had a baby and were still sexually involved and no papers were served when Swizz and Alicia started dating--she had no clue he wanted a divorce.
Alicia, who became engaged to Swizz 1 month after he and Mashonda's divorce was final, continues with her side of the story saying:
I was sure that if I engaged it would become back-and-forth like some sick entertainment, which goes against everything I believe and would have made things worse.

Things are really good now,' said Alicia who also revealed that her love with Dean is 'intoxicating and whole'.

Kasseem is very present in his children's lives. I wouldn't be able to love him otherwise. We are doing what is best for the children,' she added.
Meanwhile, Swizz also conceived another child with a British singer Jahna Sebastian while married to Mashonda, which he wholly admits.
On why she didn't speak on this matter until now, Ms. Keys always recalls some advice Oprah Winfrey told her for many years: "She whispered in my ear and said 'Keep some of you for you.'"
Alicia and Swizz are now extremely happy with their baby boy Egypt, who was named after the African country since that is where Alicia visited years ago when she wanted to relieve the pressures of success and fame. And Mashonda has always maintained that Swizz is a great father to all 4 of his kids.