EXCLUSIVE COVERAGE: Ciara & More At The 2nd Annual Sprite Step Off Competition
May 23 | by _YBF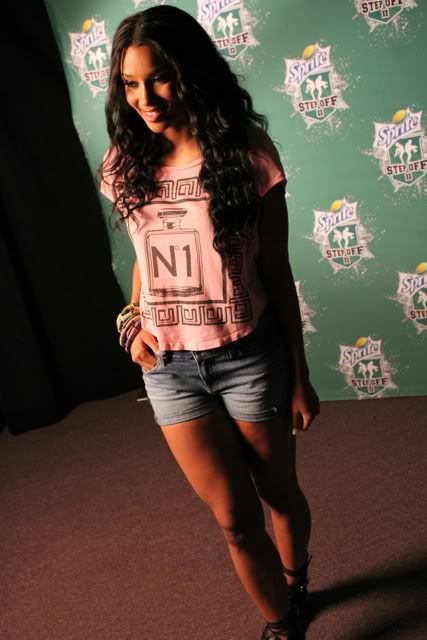 The 2nd Annual Sprite Step Off Competition was held over the weekend with exciting performances by the divine nine fraternities and sororities, R&B starlet Ciara (who talked about which Sorority she would be a part of if she went to college), and rapper Wale. Come inside for our exclusive interview with CiCi, and pics and vid of the show....
The Sprite Step Off II Championship Show went down over the weekend at the Show Place Arena in Upper Marlboro, MD and our YBF correspondents were there on the scene.
Sheryl Underwood was there and kicked it with Bobby Oliver (Brand Manager at Sprite) and Augusto Elias (Director at Sprite).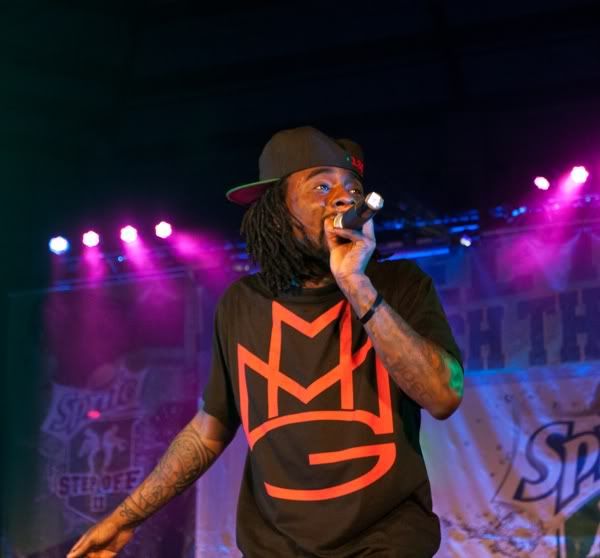 Wale performed.
And Ciara--in a cute laid back outfit--later hit the stage to wow the crowd with moves and steps of her own.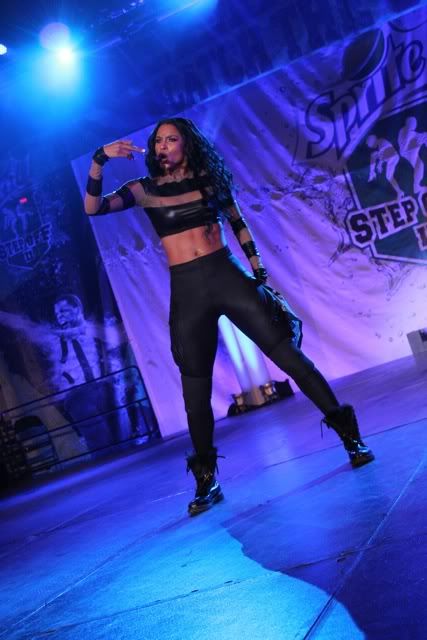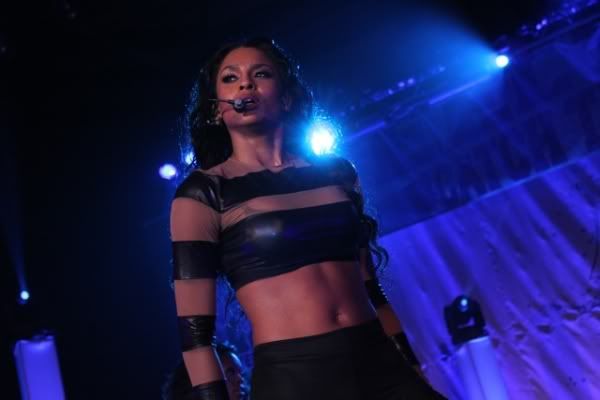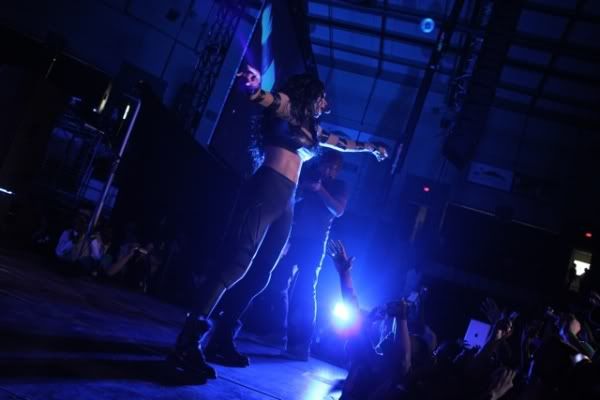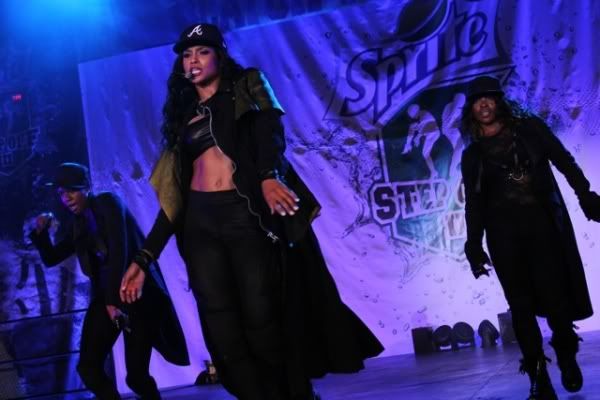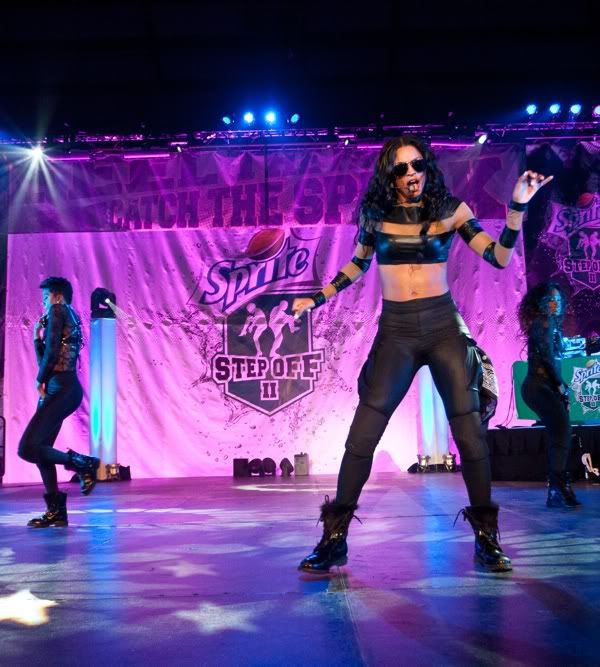 Before her performance, Ciara talked to TheYBF.com about what's going on in her world. First, she reminded us that she was a cheerleader in high school, which explains her ability to do acrobatic stunts during her dance routines. Then she gave respect to the frats and sororities for their own fancy footwork.
As far as future projects, Ci Ci said she was "cooking up" some things but she cannot talk about them yet. But she added, "You guys are in for a treat."
Watch Ciara's interview here:
Watch Ciara's performance of "Gimme Dat" and other hits here:
And for the Greek folks: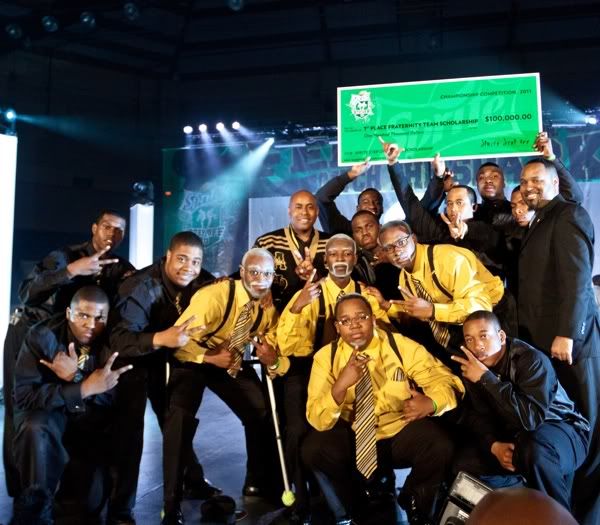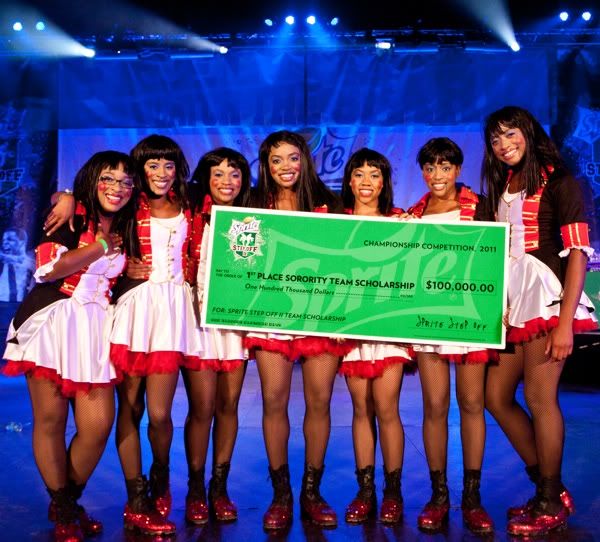 The men of Alpha Phi Alpha (Ohio Chapter) and the ladies of Delta Sigma Theta (Clark Atlanta Chapter) stole the show and ultimately won the $100,000 scholarship. Congras to my Sorors!
Video Footage by Justin Dean/HUREACTION.com/Chelsea Boone