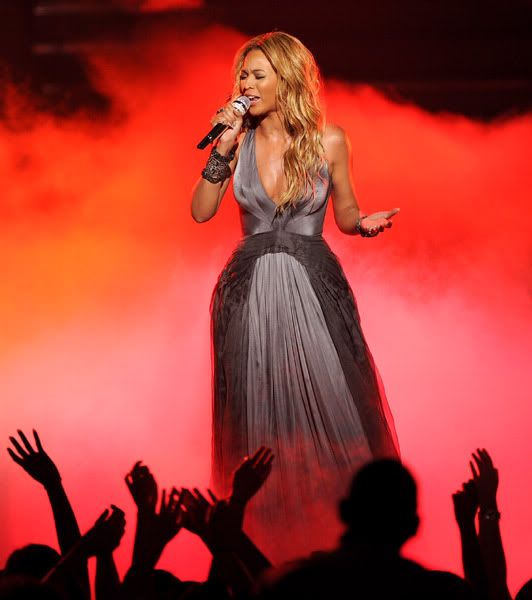 Jay-Z took to his new website to share his thoughts...and some video...of his wife, Beyonce, rehearsing in her "American Idol" dressing room right before her first live performance of her new single "1+1".
We've got his vid, plus his super sweet words about him being in awe of her greatness, when you read on....
Mr. Carter posted the above video today after Beyonce's performances last night on the "Idol" finale. You can see her cousin Angie, her Mama Tina, nephew Julez, and her glam team and band all taking in the song. And Jay blogged these words:
Sometimes you need perspective. You've been right in front of greatness so often that you need to step back and see it again for the first time. This is the dressing room rehearsal for American Idol. NO MICROPHONE. No effects.
Nice.