Last night in Hollywood, Ice-T and Coco celebrated 10 years of marriage by renewing their vows at the W Hotel. Snoop Dogg, Flava Flav, and Little Ice were some of the guests in attendance. Check out the flicks from the couple's ceremony...
The couple, whose real names are Tracy Marrow and Nicole Austin, celebrated their 10 year anniversary on their new E! reality show.
CoCo donned a white gown spilling out her cleavage and tiara while Ice-T accessorized his white suit with a red rose and silver tie. This dress is.....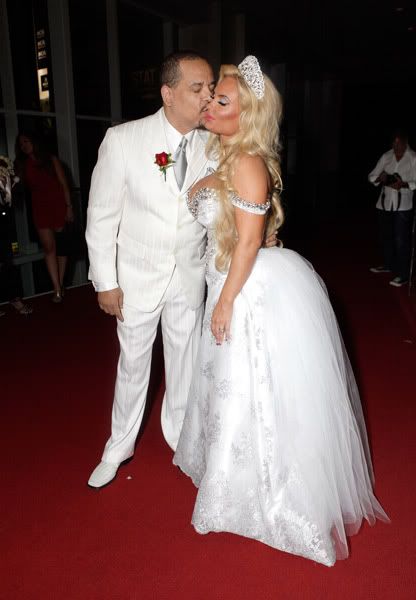 Even in a wedding gown, CoCo manages to look.... nevermind.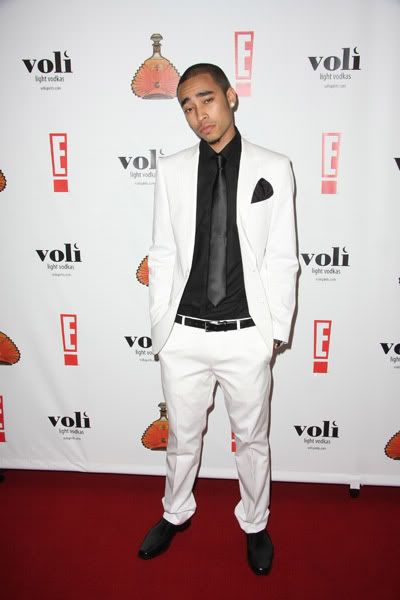 Cutie Little Ice was there.
Magic Don Juan was accompanied by his ever-present "lady friends."
Tom Lister, Jr. posed for a pic on the red carpet.
Snoop Dogg and his pimp cup came to the ceremony.
Ice-T and his longtime friends Snoop Dogg and Flava Flav snapped a photo together. Damn Flav, you could have dressed up though.
Congrats to the two. Ice Loves Coco premieres June 12. Will you be watching?