REALITY FAB: Ginuwine, His Wife Solé, & Kids Set For REALITY TV
Jun 08 | by Natasha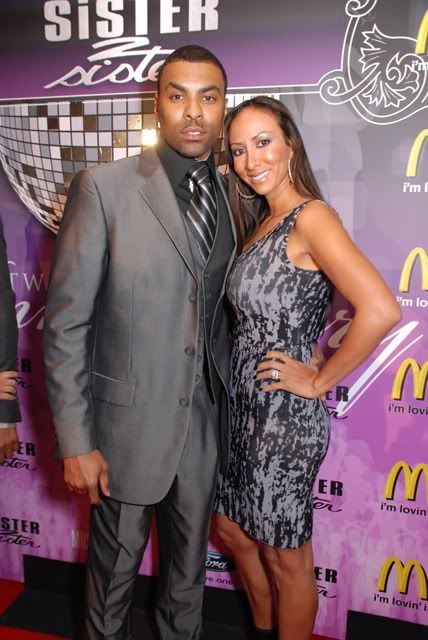 Why am I secretly so excited about this? Ginuwine is ready for a comeback. And he's going the tried and somewhat true route of reality tv.
Elgin Lumpkin is on the road to being known again, all while raising his kids and being a husband to wife Solé. Check out the extended trailer of Ginuwine and Solé's new reality show set for cable boxes near you....
Solé, the "woman of God" former singer whose real name is Tanya Lumpkin, is the other focus of this "New Beginning" reality show. And we'll see her raising the kids and being a supportive wife.
Ginuwine is trying to revive his career and make the new cats aware of his talent and that he's "the guy who brought dancing back." And he's also showing how he survives in a house full of women where he's the sole male trying to hold it down.
The couple is raising a brood of kids together: Ginuwine and Sole's two daughters together Dream,8 and Story,10. Cypress,16, and De'jan,19 are Solé's daughters from a previous relationship. And Elgin,18, is Ginuwine's son from a previous relationship. And most are seen on the show. Peep the close to 9-minute trailer:
No word on which network is picking it up. But when one does, will you be watching?