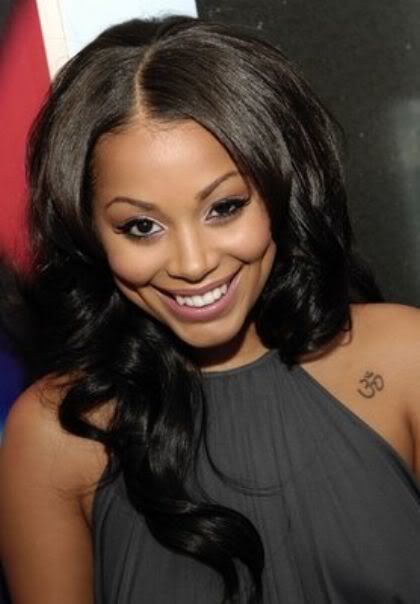 In a statement posted on both her Facebook page and to her Twitter account, Lauren London says the rumor about her hooking up Kim Kardashian and Bret Lockett is false, and goes on to say that her identity was stolen. Read her statement inside....
Lauren London is fighting back at rumors that she hooked up her friend Kim Kardashian with NFL player Bret Lockett. In a recent tweet, Lauren told her followers that she had been hacked and any rumors regarding the Kardashian/Lockett situation is false. She went on to add that this hacker is affecting her business dealings and other areas of her personal/professional life.
Read her tweets here: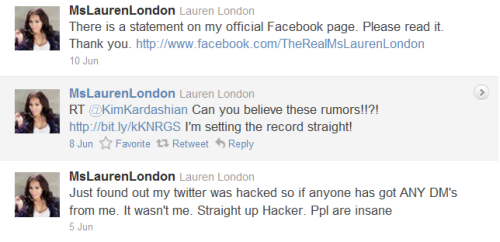 And on her Facebook page, Lauren posted this statement:
To my family, friends, supporters and the media. I have an impostor. It is similar to identity theft because he/she constantly pretends to be me. This person disrupts my personal and professional life on an almost daily basis. Words cannot express how troubling this situation is for me and my loved ones. The statements made about me in the Kim Kardashian story are 100% false. Please repost and thank you for your support.