Jay-Z, Kanye West & Ryan Leslie Make Surprise Sweet Sixteen Visit + Tracy Morgan Apologizes Again
Jun 13 | by _YBF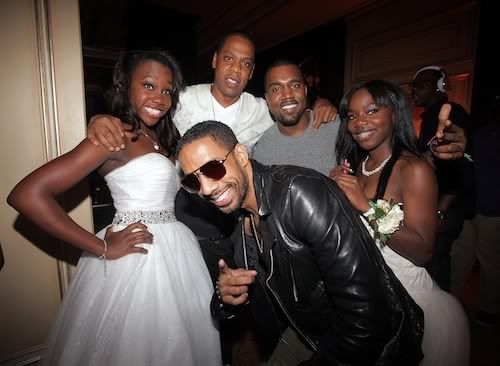 Kanye West, Ryan Leslie, Diggy Simmons and Jay-Z were among the celebrity guests who dropped in on the sweet sixteen birthday party of Leslie Taylor (daughter of Jay-Z's business associate Chaka Pilgrim), and her friend Skakora Conley.
See the pics of the hip-hop stars making the sweet 16 party fab inside and find out the deets on Tracy Morgan apologizing to victims of bullys and meeting gay teens.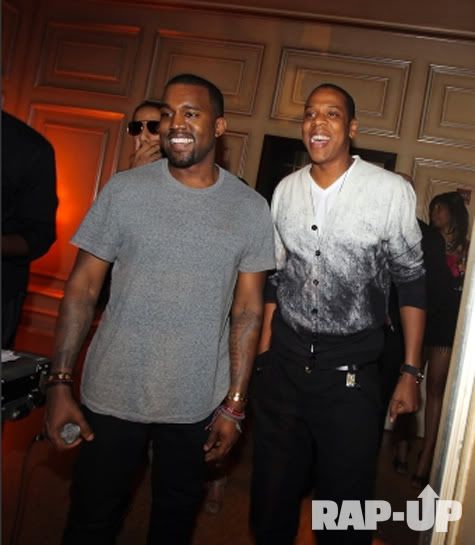 Lucky ladies Leslie Taylor and Skakora Conley hosted a Black Swan-themed birthday party at the Carlton Hotel over the weekend. And they had hip-hop allstars Kanye West and Jay-Z there.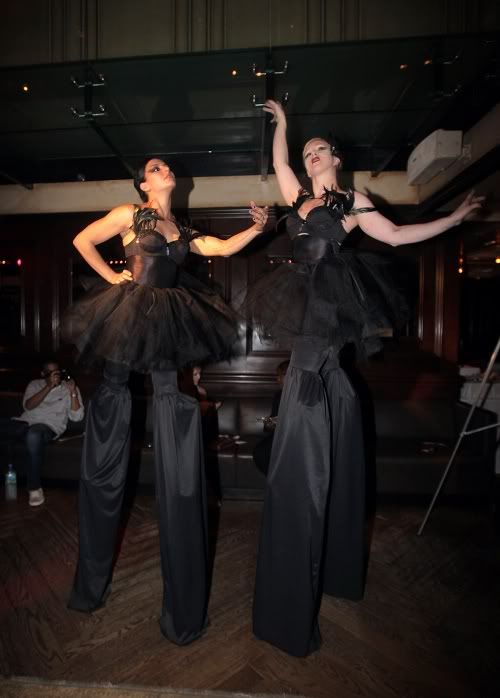 The party was organized by the Purple Agency and featured stilt walkers, human mannequins covered in feathers, and ballerinas dressed in black who danced to Kanye's "Runaway."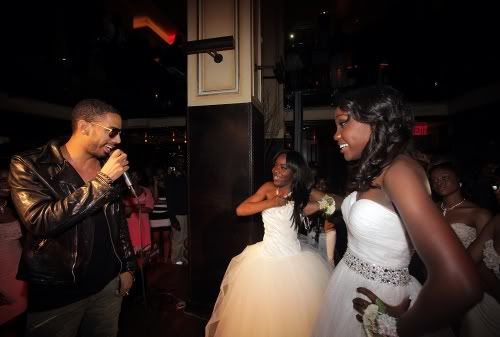 During the party, Kayne and Jay-Z got on the mic while Ryan Leslie sang "Happy Birthday" to the girls.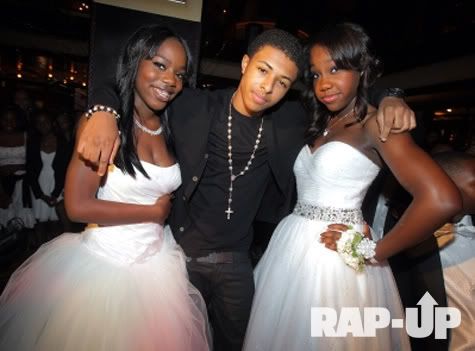 And Diggy Simmons presented the "Royal 16 Court" at the party.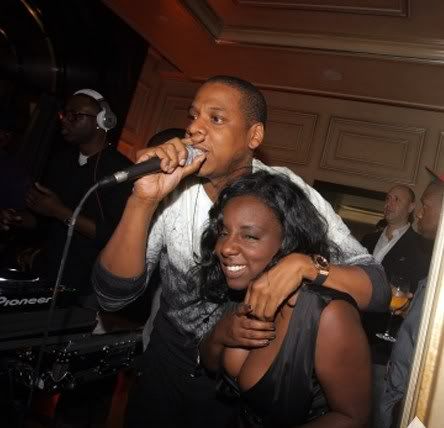 During the party Jay-Z posed with mom Chaka while giving a shout-out to her daughter. Sweet!
Also in the news.....
Now that he is feeling the backlash from every angle, Tracy Morgan has quickly changed his tune. In addition to apologizing for his comments, the comedian is trying to make amends. He will soon be meeting with gay youth in NYC who have been victims of bullys, homeless gay teens, and he will be traveling back to Nashville, TN to apologize to people who were offended by his act. In an interview with E! online, he said:
"I know how bad bullying can hurt," Morgan said. "I was bullied when I was a kid. I'm sorry for what I said. I didn't mean it. I never want to use my comedy to hurt anyone. My family knew what it was like to feel different. My brother was disabled and I lost my father to AIDS in 1987.... Parents should support and love their kids no matter what. Gay people deserve the same right to be happy in this country as everyone else. Our laws should support that."
Photos via VIBE/Rap-Up.com