"Miss Tina" Knowles didn't make friends while on the set of Beyonce's latest video, shot in Brooklyn and Westchester County in NY. Apparently, tensions first flew when "Miss Tina" showed up with FOUR assistants and instructed them and everyone else to refer to her as "Miss Tina." Hmm....that's not so bad. She is a woman of a certain age and it's a statement of respect in many places.
But then, spies on the set said "Miss Tina" had words with the camera crew for taking too long between takes and she didn't want any of the extras talking to Beyonce. Maybe she was just being protective?
Spies also said that in the unnamed Diane Martel-directed video, Beyonce loses out on becoming prom queen.
Anyway, stay tuned in the next two weeks because Beyonce will be performing on NBC's Macy's 4th of July Fireworks Spectacular hosted by Nick Lachey, set to air Monday, July 4, at 9/8 p.m. ET/CT.
And in court battles.....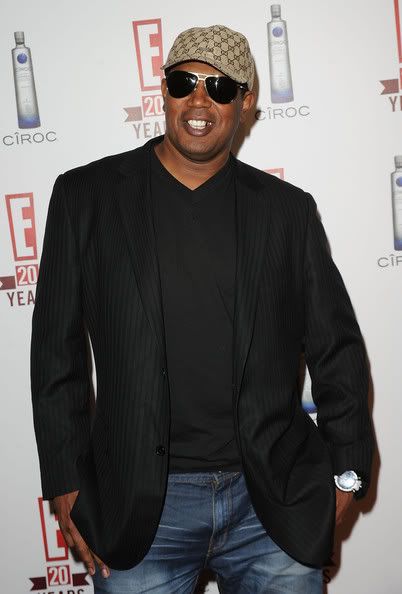 Master P's ex-wife Sonya Miller has asked The No Limit Soldier to fork over child support for their four minor children (they are also parents of Romeo) and he did....in the amount of $271. Now ask yourself, how does a man who showed a home on "MTV Cribs" with 24 karat gold toilets get off only paying $271 a month?
Well....the Dept. of Child Services can only hit him with the minimum amount (and that figure is based on a monthly income of $1,387) until they know his real monthly income and net worth. And of course Sonya hasn't been able to gain access to those figures and I'm sure Master P. and his legal team aren't making that easy. Sigh.....
Rich folks and the games they play.............