Lupe Fiasco Defends Calling President Barack Obama A Terrorist On "The O'Reilly Factor"
Jun 21 | by _YBF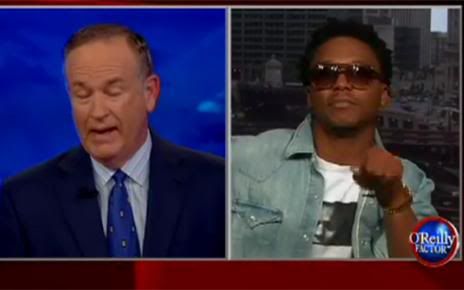 In a semi-shocking move, Lupe Fiasco went on "The O'Reilly Factor" to defend comments he made calling President Barack Obama a terrorist and Bill O'Reilly took him to task for it! Watch the heated exchange inside...
During a CBS Interview, Lupe Fiasco recently said:
"My fight against terrorism, to me, the biggest terrorist is Obama in the United States of America."
That statement has caused a lot of controversy and the rapper went on FOX NEWS to defend it.
One would assume that Bill O'Reilly would love a statement that detracts from President Obama, but he actually seemed to take the rapper to task for his statements saying his words are influential and could cause harm.
But he also said to Lupe that his listeners don't have political PhDs, which seems like a nice way of saying they aren't smart enough to understand politics. Did he just call the hip-hop community dumb?
Lupe goes on to defend himself saying he thinks all U.S. President were "terrorists" in some way because of the way they handle wars, world politics, etc.
Watch the interview heating up the net here: