Amber Rose Shoots Scenes For Her Reality Show + Reggie Bush's New Girlfriend Is A Kim K. Look-A-Like
Jun 23 | by _YBF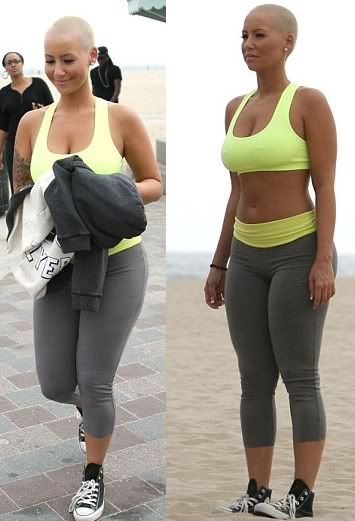 As if we need to see and learn even more about Amber Rose, she was spotted filming a reality show recently which means we may see her on TV in the fall.
See the pics inside plus get the deets on Reggie Bush and his new girlfriend Melissa Molinaro....who looks a lot like his ex-Kim Kardashian.
Amber Rose could be coming to the small screen really soon. Wiz Khalifa's girlfriend was spotted on the beaches of Santa Monica playing volleyball and filming for a reality show. Sigh.....
Amber's new show "Behind Her Shades" is expected to air on VH1 and will follow Amber as she embarks on a business venture to open her Sunglasses store.
"You'll see the process that I have to go through in order to get it (the shop)…it's not really easy to get a store and get people to come. My show is going be an open book of my life, my family and my businesses and it's called Behind Her Shades because usually I have shades on and it's everything that's behind them that people don't know about, but they'll learn."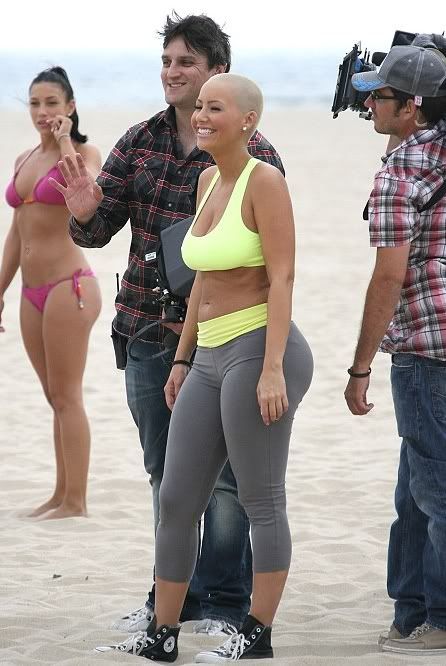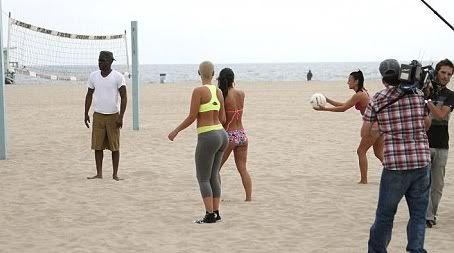 Will you be watching?
In other news....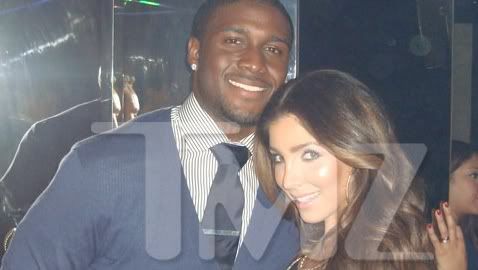 Reggie Bush has bounced back nicely from his breakup with Kim Kardashian but he still stuck to his "type." Clearly....he likes brunettes. And his new ladyfriend bears a STRONG resemblance to his ex.
Sources say Reggie and his new girl, actress and singer Melissa Molinaro, has been going out very quietly since last summer and they met two years ago.
You may remember Melissa from an Old Navy commercial from a while back....when she first drew comparisons to Kim as everyone mistook her for the reality star.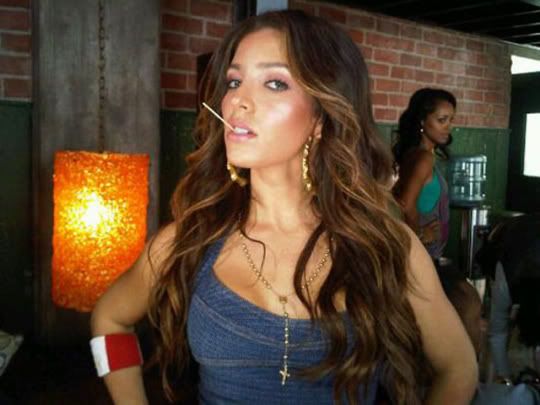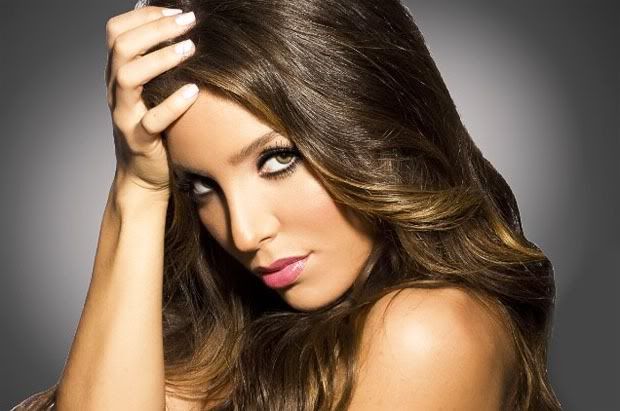 Reggie seems to be smitten and sources say he even flew to London to watch her perform one night. How...sweet.

Photos via Flynetpictures.com