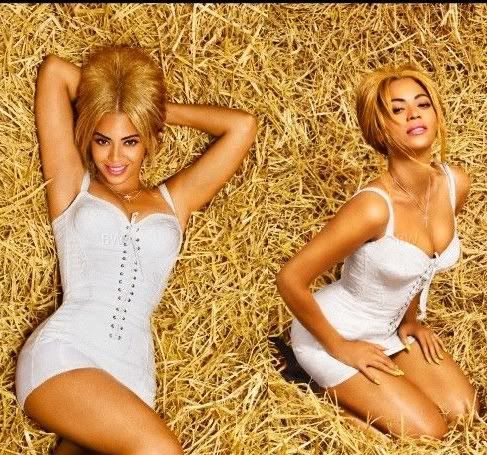 Reports are swirling that Kelly Rowland and Michelle Williams are headed to Somerset, UK to meet up with their girl Beyonce before she takes the Glastonbury Festival stage on Sunday. And supposedly, there's talks of them joining her on stage.
We've got the rumors, plus Beyonce's outtakes from her July 2011 cover of Essence magazine, when you read on...
Kelly's been tweeting about being in rehearsals for BET Awards--but she doesn't say where exactly. And Beyonce's Glastonbury performance wil be streamed live during he BET Awards.
In today's Daily Mail, they quote the Daily Mirror (who is correct about half the time) as saying their source says teh trio have discussed getting together this weekend in the UK:
A story in today's Daily Mirror claims Michelle, 30, first suggested the idea that the girls get together and now it seems all three will at least spend some time together at the festival.

An insider claimed: 'Beyoncé was over the moon and sorted them out with Access All Area passes and accommodation. From there, plans developed and the idea of a brief on-stage Sunday evening reunion was mooted.

'It's still very much up in the air as no one wants Bey to feel she's being upstaged. One idea is for the two girls to join her on stage towards the end of her set for a medley of their hits.

'But whatever happens, the three girls are getting back together at Glasto and planning on having an absolute ball.'
It doesn't sound too un-believable though. But I guess time will tell. Meanwhile, here's the sexy outtakes not yet posted of Beyonce's cover spread from the new issue of ESSENCE: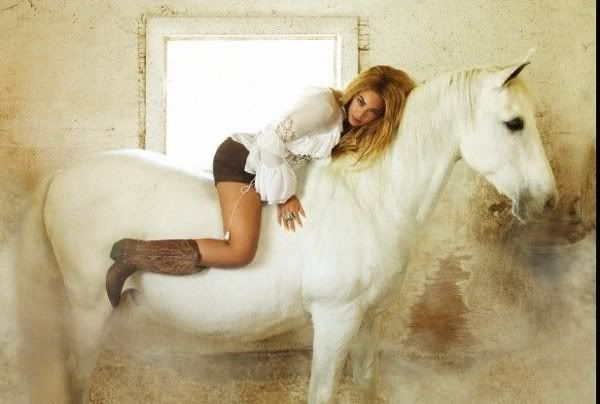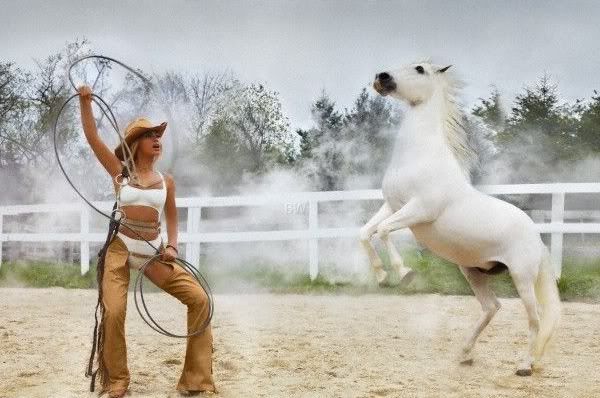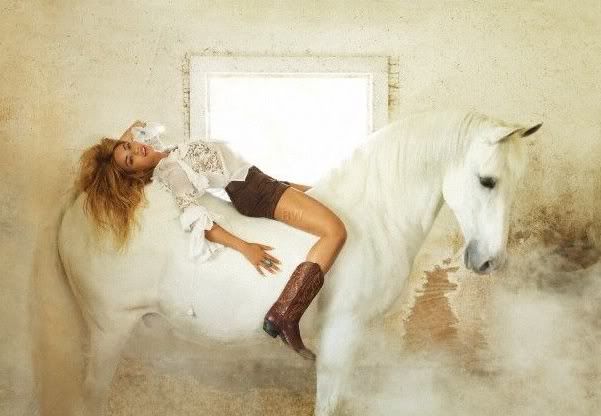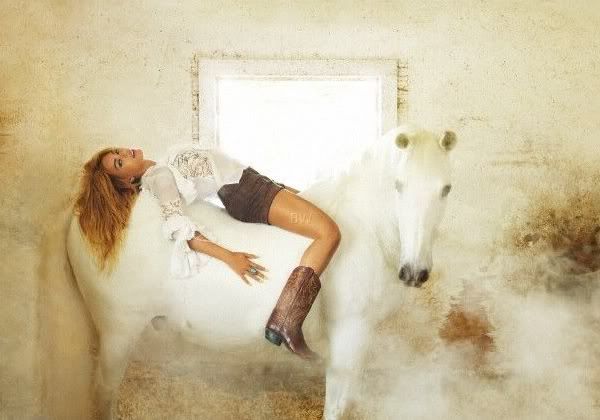 Loves these white horse pics. Gives a mythical yet country vibe.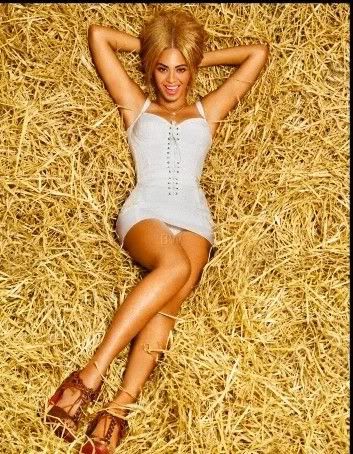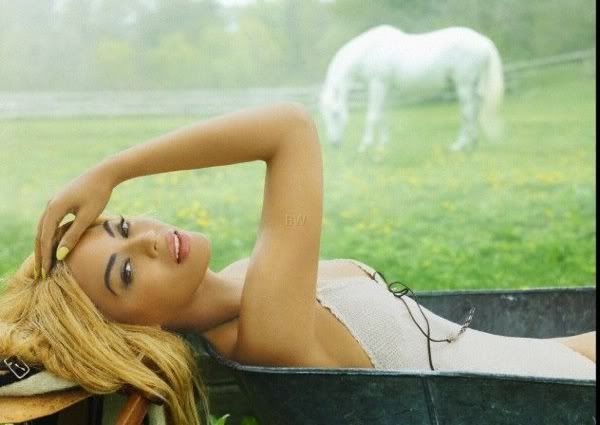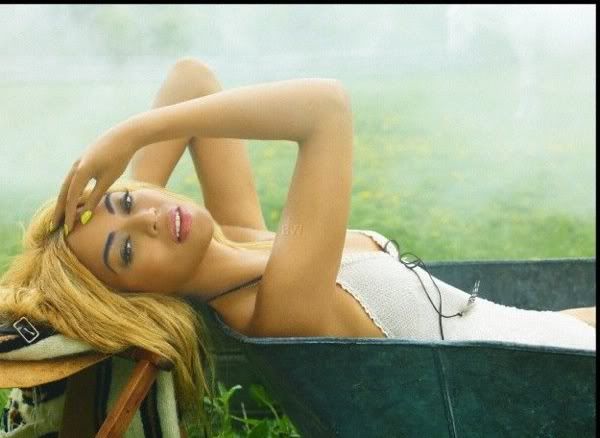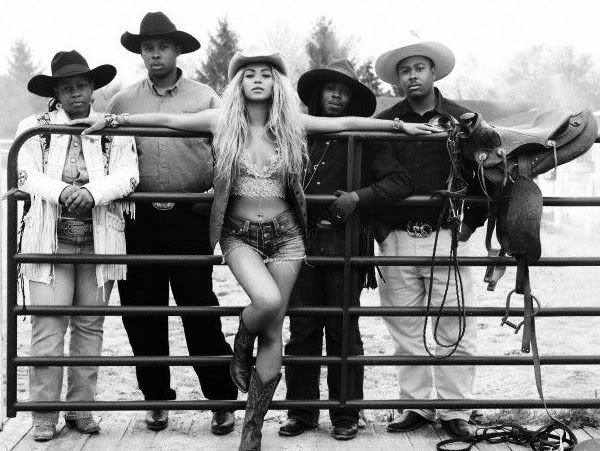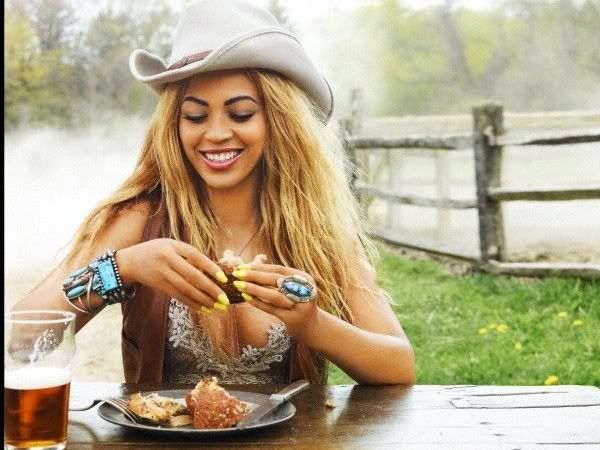 Very nice.
Pics via BeyonceWorld.net