TRUCE? Chris Brown, Tyler The Creator, & Frank Ocean Dead Their Beef
Jun 24 | by Natasha
Sounds like Chris Brown and Frank Ocean and Tyler the Creator have finally come to their senses. The fellas tweeted that the beef has gotten out of hand and have decided to put lid on it.
What they all had to say, plus the car chase that led to it all, inside...
After all the drama that kicked off days ago with Chris Brown paying Frank Ocean a compliment and it being taken the completely wrong way by Frank and his Odd Future groupmate Tyler the Creator, it seems like the fellas are ending the drama. There were twitter rants, berating of Chris at Tyler and Frank Ocean's concert last weekend, and a car chase of Frank Ocean by Chris' people.
But here's what they all said yesterday: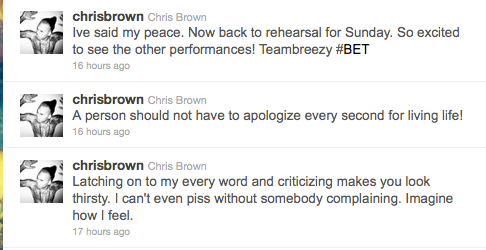 (Probably also referring to the recent whole gay slur issue as well.)
And Tyler the Creatr tweeted everything was getting out of hand and next thing you know, somebody will end up shot: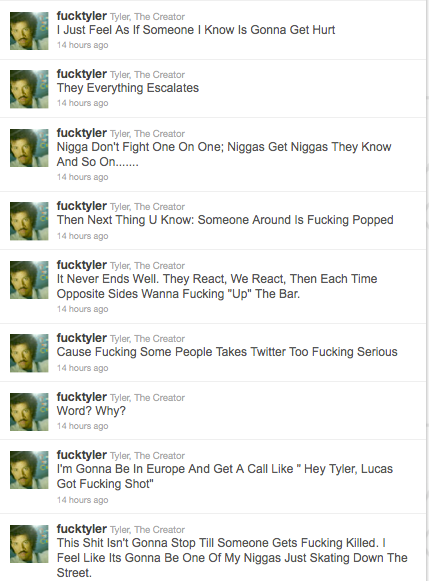 This all comes after Mijo--Chris Brown's cousin--and his people decided to chase down Frank Ocean in a car after they found him out and about. This ish just got a bit too nuts and very unnecessary: