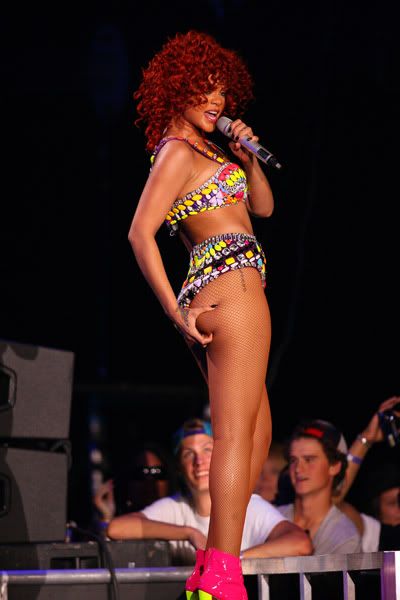 Rihanna took a little tumble Wednesday night during her concert in Edmonton, Canada. In the middle of asking "What's My Name?", she tripped and fell face forward on stage.
See how she played it off inside....
Chick played it off surprisingly well and got up, laughed it off, and kept it moving. She tweeted last night:
Did I tell u guys I fell in Edmonton! Lol... #ManDown #rockstarshit
It happens to the best of 'em....