Lil' Wayne Skateboarding At The Fantasy Factory + SWV Talks New Music & Reality Show + Sway Calloway Takes Over For Eminem
Jun 28 | by _YBF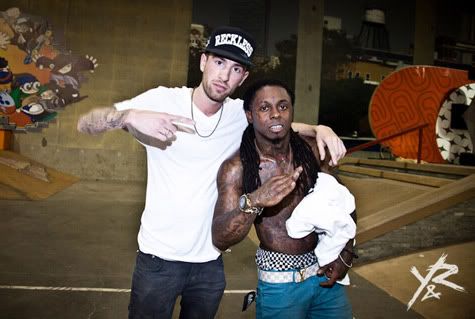 Lil' Wayne and the YMCMB took some time off from making music to hop on their skateboards at Rob Dyrdek's Fantasy Factory. See the pics inside and find out about SWV's new album and reality show and who's taking over Angela Yee's former Shade 45 spot inside...
Famed skateboarder Drama (Rob Dyrdek's cousin) entertained Lil' Wayne, Lil' Twist and Lil' Chuckee at the Fantasy Factory recently. The group rode their skateboards, played basketball and jumped in the foam pit.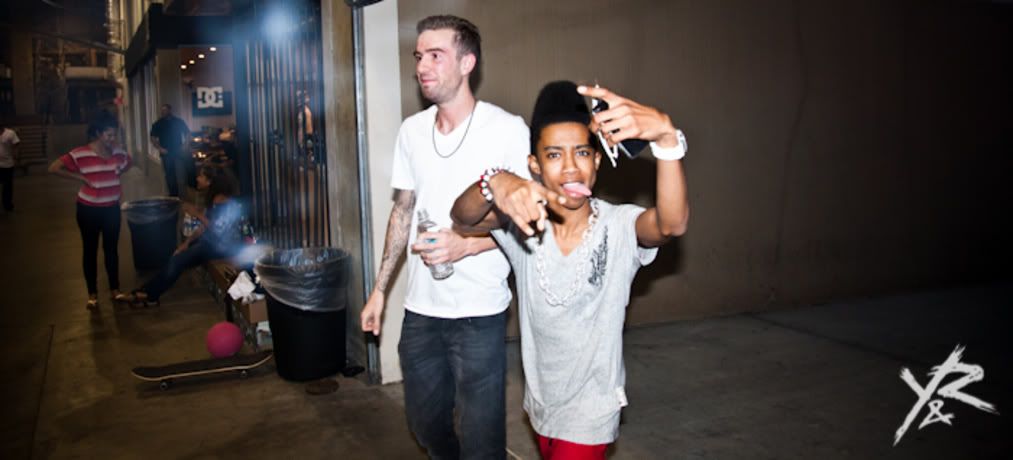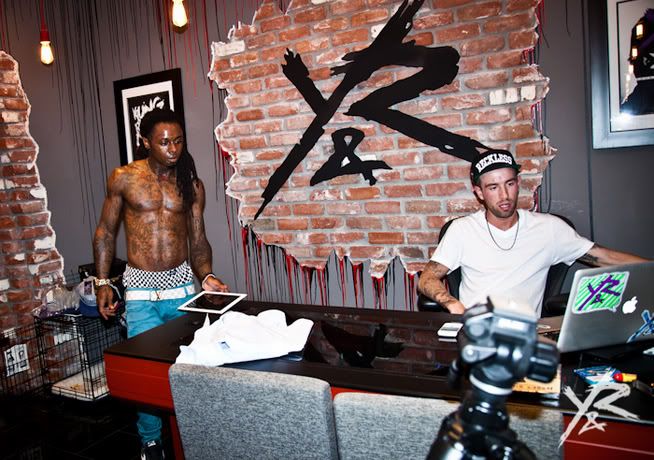 Drama showed Weezy a few skills on the skateboard. Then they played some ball:

So what's it like to hang with Young Money? Drama said,
"I'm not even going to try to play cool guy here, it was so crazy sitting there with Wayne, talking like a regular dude trying to figure out how to ollie higher and trying to learn how to boardslide. The entire Cash Money family are some of the coolest most mellow dudes in the industry when they're able to just relax."
Anything that keeps you sober Weezy....
Also in music news.....
SWV have reunited for reals and are working on a new album. But what will it sound like? Lead singer Coko said, the album with have the, "Same style just new millennium. Kick it up a notch, take it to the next level, but we're still going to be ourselves." The album is expected out later in the year.
Also, the ladies are filming a reality show that they hope will get picked up but a major network. But filming wasn't easy. Coko said,
"For me, it may be a little hard because I'm a little moody, so I may have to take some time off from taping and take a break."
But Lelee added,
"I had fun. If I can be me and other people enjoy it, then it's alright with me... it's just a regular day with cameras."
Taj said the show will dig deep into their girl group drama and what conflicts led to their break.
"We're going to be honest about it," Taj says. "Every day is not perfect. They (young girls) have to understand it's not an easy road. It's hard as hell out here and it doesn't get easy at all. The more successful you become, the more work you have to put in. We want them to realize that you just don't put on a cute little bra top and sing a note and dance and everything is gold."
And now that Angela Yee has moved over to Power 105 to cut up every morning with The Breakfast Club (Charlamagne and DJ Envy), Emeinem found someone to take that morning spot on his Shade 54 Sirius/XM station: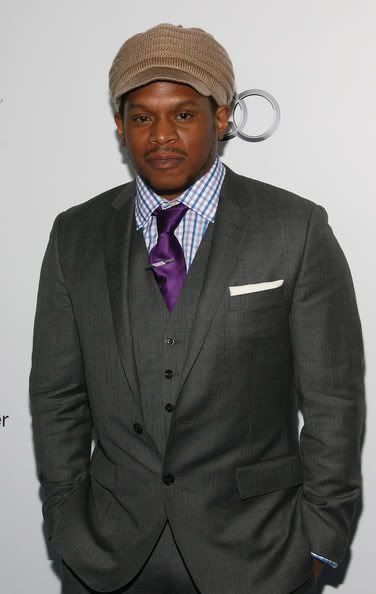 It's been announced that MTV's own Sway Calloway will host a live weekday morning show on Em's music channel.

The show launches on Monday, July 18 at 8:00 am ET and will air Monday – Friday from 8:00 am – 12:00 pm ET.
Speaking about the new gig, Sway said,
"I'm constantly striving to be a part of winning teams and movements, and Shade 45 on SiriusXM embodies this spirit," said Sway Calloway. "We plan to tap into hip-hop and pop culture, global and domestic news and classic and groundbreaking new music. This is truly a labor of passion for me with two of the best at what they do, Eminem and Paul Rosenberg. We plan to make more history!"
And Eminem is equally excited about Sway's new gig. He said,

"I got my start on radio with Sway and so it only makes sense for things to come full-circle and have him join the family at Shade 45," said Eminem. "I'm looking forward to the honor of Sway making mornings better on Shade 45."
Nice!
BONUS:
Here's a throwback pic of Sway and a few famous friends we got our hands on. Can you pick out every celeb in the pic?