SPORTS FAB: Chris Bosh's Bachelor Party Weekend + Serena Williams & Seth Myers Do ESPY Promo Video
Jun 29 | by _YBF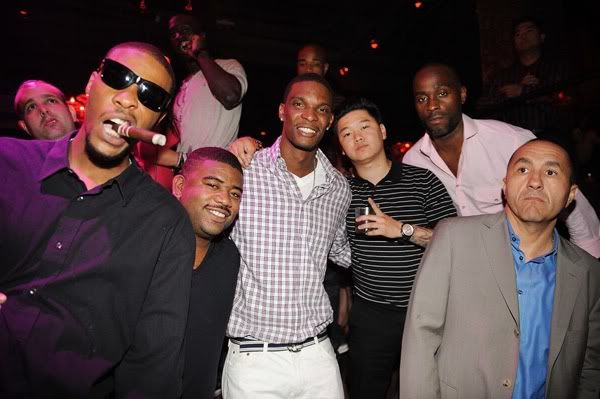 Chris Bosh was spotted in Las Vegas over the weekend for his 4-day bachelor party. Why not when his fiancee Adrienne Williams had a week long Bachelorette party in the Bahamas. Find out what Chris and the boys did plus watch Serena Williams new promo for the ESPY Awards.
With Chris Bosh set to marry Adrienne Wiliams in Miami in July, the Miami Heat baller took off to Las Vegas over the weekend to kick it with the fellas for a bachelor bash.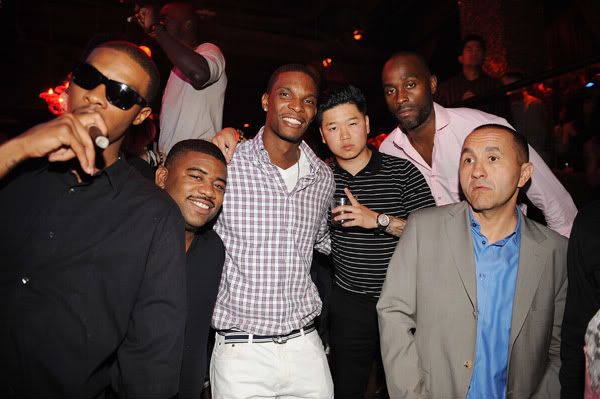 Over the weekend, Chris and the fellas had a weekend they dubbed "The Hangover 3." The four-day party on the Strip included New Orleans Hornets Jarrett Jack and Pops Mensah-Bonsu.
The fellas landed in Vegas on Thursday and fired off a few rounds at a shooting range before heading to dinner at N9NE Steak house. On Friday, they had dinner at Lavo before Criss Angel's show, "Believe" where Criss pulled Chris onstage and made him a part of the performance. Then they hit the Boom Box at Marquee. Hope nothing naughty went down cuz y'all know Adrienne would lose her sh*t.
On Saturday they played paintball partied at Tao, before capping off the weekend on Sunday with a "Rat Pack" casino night at Caesars and a Mark Curry comedy show, according to the NY Post. Chris and Adrienne's wedding is set for this July in Miami.
And also in the world of sports......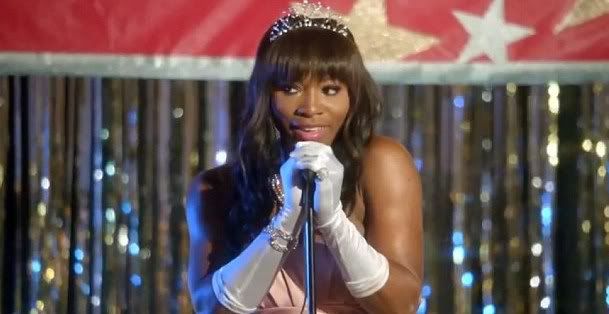 Serena Williams may not end this year as the superstar of Wimbledon, but she just might be "Prom" Queen of all ESPN sports.
In a funny promo for the ESPY awards, Serena stars as a prom queen, complete with long white gloves, who uses her singing and musical skills to entice a new man....comedian Seth Meyers (this year's host of the ESPYs).
Watch a jazzy Serena use her clarinet to entice Seth:
The Randomness:
1. Rick Ross sued after deadly pit bull attack. Story.