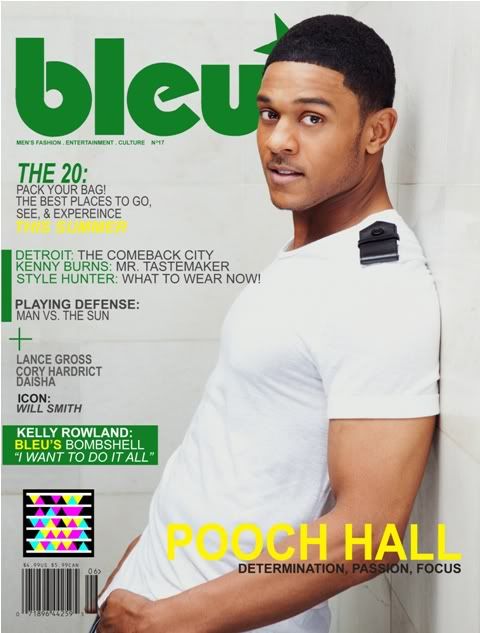 Pooch Hall of BET's "The Game" covers the latest issue of BLEU Magazine and we have highlights from the article inside for you. Also, watch Jill Scott on the "TODAY" Show with Kathie Lee and Hoda Kotb.
In the latest issue of BLEU Magazine, hottie Pooch Hall talks about success and overcoming the dark moments in life. Here are some highlights:
Overcoming Darkness:
"I am proud of what I've overcome," shares the star. "What a lot of people don't' know about me is I've seen dark times. I know what it means to struggle, but it's about where I'm going. I've learned and understand enough about my experiences to know what I need to do to get where I need to go to be happy - and stay happy."

On Success:
"A lot of people try to tie success in with Bentley's and celebrities and Hollywood," he continues. "But ultimately, it's what you feel. If you are working at the post office and you are having fnd living happily and healthily - then you are successful."

On Hollywood:

"As far as all this," the actor says pointing to the lights, cameras and crew, "this right here, this is my professional life. I don't like to take it into my home."
The issue hits stands this month.
And in daytime television.....
Jill Scott stopped by the TODAY Show to chat with Kathie Lee and Hoda and sing her hit "Shame."
The Randomness:
1. One of Bishop Eddie Long's sexual abuse accusers arrested for gun and drug charges. Story