YBF's Top 11 Suggestions For Groupies & Jumpoffs On How To Survive The Lockouts
Jul 01 | by Natasha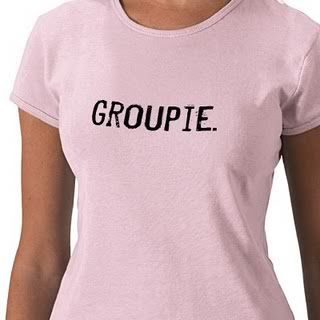 Groupies and career jumpoffs are weeping everywhere with the announcement of the NBA lockout for the 2012 season. With us already facing an NFL lockout this fall, it's just getting to be a bit too much for the ladies who make their money and 15 minutes of fame off star athletes.
So what's a chick to do when she sees her meal ticket swirling down the professional sports drain? Since the groupie nation has been so kind to us over the years slipping us private photos and WOW-worthy gossip about certain professional athletes, we've got a few suggestions for you. Always here to help....
It's just jokes. But if you're easily offended and not interested, skip this post.
11. Attend a charity event and PRAY Russell Simmons is there. You might just get "chose" that month.
10. Get a real job where a paycheck stub is involved. We have a few "stylists" and "publicists" we can refer you to for further advice.
9. Try out a new sport where there is less competition. Become a Volleyball groupie or Olympic Swimmer groupie. Don't sleep on the "other" money.
8. Get to your closest computer, iPad, phone, or camera and leak some naked pictures. It has worked for your predecessors.
7. Contact Al Sharpton, Jesse Jackson, and/or Gloria Allred to see if they can help you because you have been "wronged."
6. Start a Former Groupie Support Group (for those who need help letting go).
5. Sleep with Commissioners David Stern and/or Roger Goodell to end the lockout. Don't act as if you all of a sudden care about a wedding ring....
4. Email/Contact Katt Williams to see if he's looking for recruits.
3. Finally go get that "checkup" at the clinic.
2. Make a cameo on "Single Ladies".... their standards for extras and walk-ons are "doable."
1. Ask Fantasia how to snag a married hottie who may not have enough cash for YOU...but his family discount on his phone plan is SERIOUS. Just to hold you and your finances over for a bit....
*BONUS that could help our country as a whole*: Read to your children (or teach your NBA player to read).

Good luck in the off season!