Lloyd Gets A Head Tattoo, Swagger Jacks Miguel In The Process?
Jul 06 | by Natasha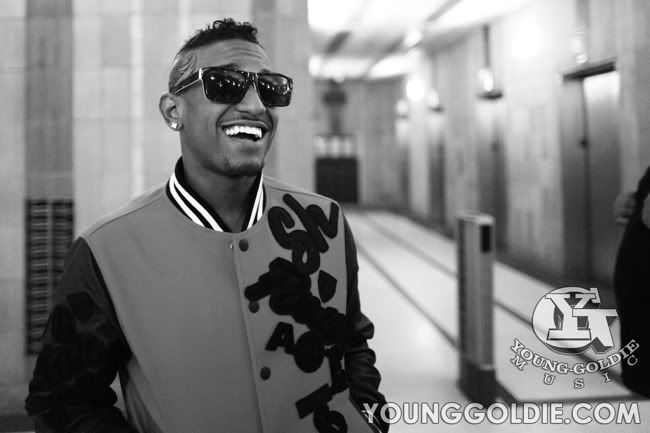 Lloyd went and got himself a new haircut. The "Cupid" singer shaved his head and got a head tattoo. And in the process, he made himself look a bit like Miguel. Yeah, we didn't believe that either till we saw the pics.
Check 'em inside...
Lloyd's King of Hearts album dropped yesterday. So why not usher in the new era of his career wiht a new look.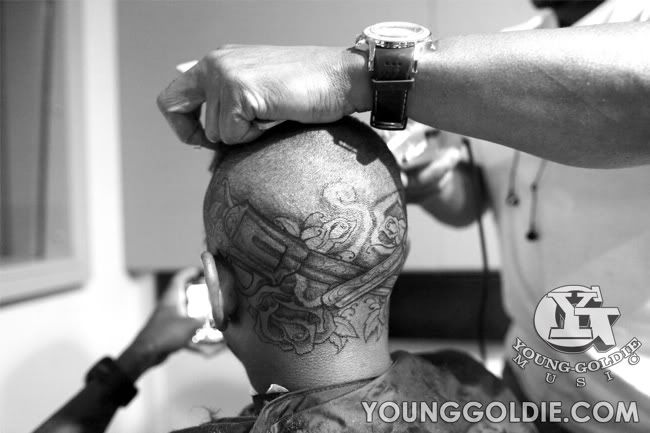 He stopped by BET's '106 & Park' yesterday to promote the album and surprised everyone by revealing his new Guns & Roses head tattoo. Lloyd, already known for his countless tatts, had his latest inked over the weekend while in New Orleans for 4th of July. The massive tatt features two smoking revolvers surrounded by several roses, and covers nearly the entire back and sides of his head.
When asked about the meaning behind his new ink, Lloyd had this to say...
"I'm a contrast, i'm a walking contrast. I go from hard to soft. I go from the guns to roses, which is in my tatt, and I like to go from the streets to the sheets. I make street savvy R&B music but I also like to slow it down and be sensual at times."
Fellow crooner Miguel thought it was dope, even though he believe Lloyd bit his style. He tweeted:
Imitation is the Highest form of Flattery. Shout to LLoyd.
Ha!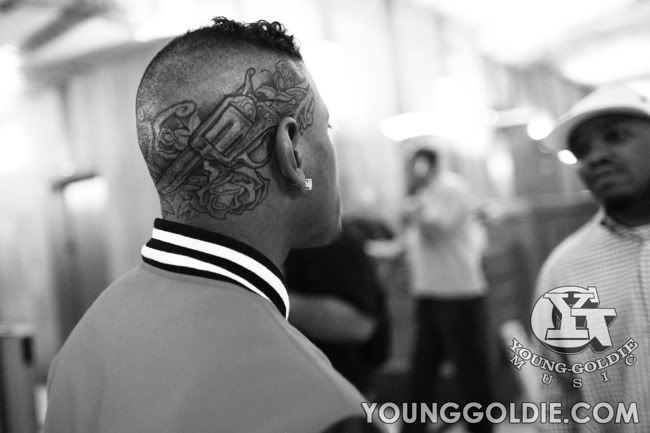 So mad at these head tatts.
But DO YOU BOO.
Pics via YoungGoldie.com