Fabolous Rains $30,000 In The Strip Club...With A New Jumpoff?
Jul 07 | by Natasha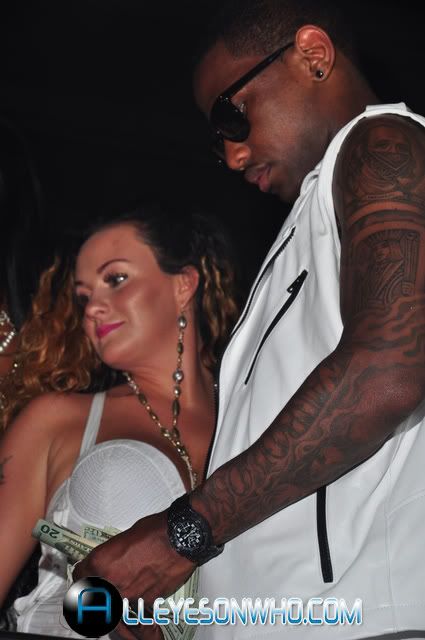 How do you get over a "break-up" with your baby moms? Hit the club and drop 30 G's on the crowd.....WITH your new jumpoff. The cameras spotted Fabolous partying it up with bottles and stacks in his hands. And we also learned he was all over this new blonde chick.
Pics inside....
So Fabolous moved on from his baby moms Emily B. with a new chick and stacks of cash for the strippers last night. He hit Club Perfection strip club in Queens last night for an "all-white" affair with his homies DJ Envy and Red Cafe.
And he took "all-white" literally. We're told by camera men on the scene that Fab had the chick you see in the above pics on him all night. And he was def there with her and acting like this is his chick of the moment. No we can't confirm anything...even if it's just a sex thing...is going down. We're just relaying what we're told. Don't want to call it a downgrade but...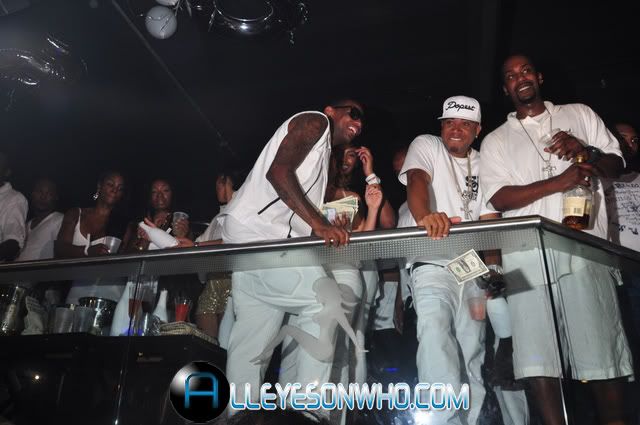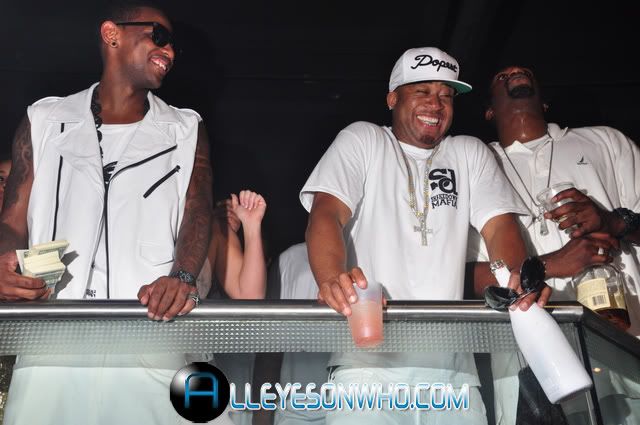 The fellas drank it up all night and threw stacks of singles on the strippers. $30,000 worth of cash that is.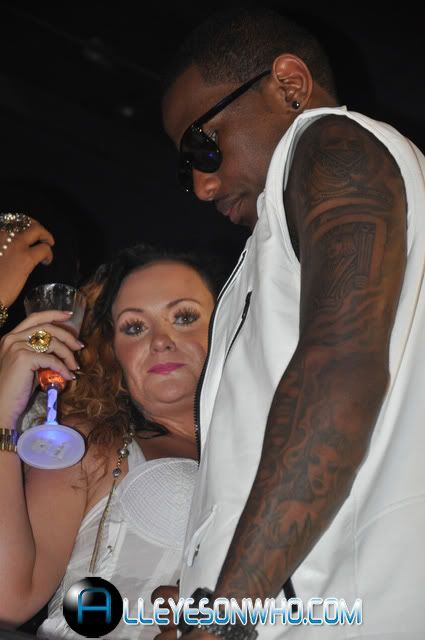 Oh.....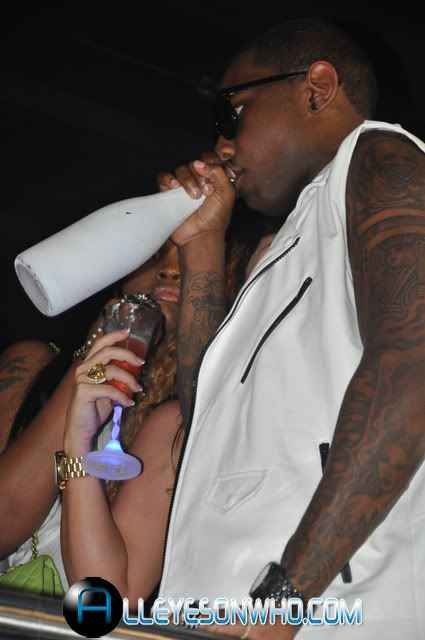 And if you ever wondered what a rapper dropping serious cash in the strip club looks like....
Alrighty then.
Pics via AllEyesOnWho.com