PHOTOSHOOT FAB: Selah Marley Steps Into the Modeling World
Jul 09 | by YBF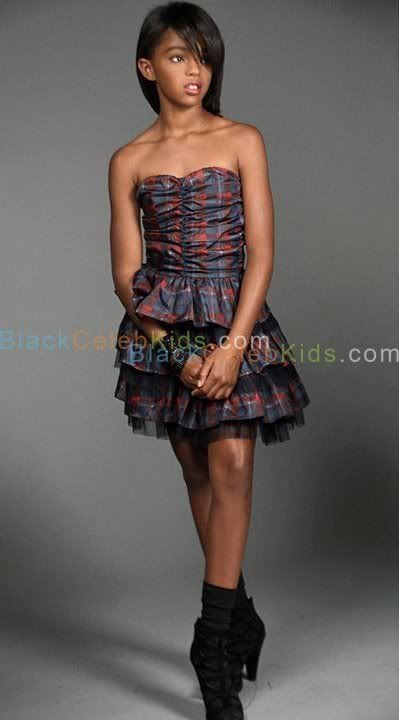 Fame and talent run rampent throught the Marley clan. The pretty 12-year-old Selah Marley has already been featured in Teen Vogue, and more modeling pics of Lauryn Hill's oldest daughter have surfaced. We have the pics after the jump...
Selah Marley is slowly launching a name for herself in the modeling world. The straight A student (who is a spitting image of her megastar mom) says:
"I was in a hotel with my dad, and I was just joking around and said, 'Oh yeah, Daddy, I want to model,'" she recently told Teen Vogue of how she took an interest in modeling. "I don't know—the camera is just fun."
Very pretty.
In addition to modeling, Selah plays piano, violin, guitar, basketball, gymnastics and does ballet.
I see another star in the making....
Pics via Blackcelebkids.com