Ameriie and Lenny Nicholson's first outing as newlyweds included a surprise performance at LAX Nightclub in Las Vegas. Get the deets inside...
When Ameriie and Lenny Nicholson tell their kids about what they did during their first outing as newlyweds, it will include that Mommy was looking fab in a short black Ever-Us mini dress, matched with an Armani belt and Brian Atwood pumps.
And where was she looking so fabulous? This weekend, the "Talking To Me" singer hit the stage and the DJ booth at LAX Nightclub in Las Vegas.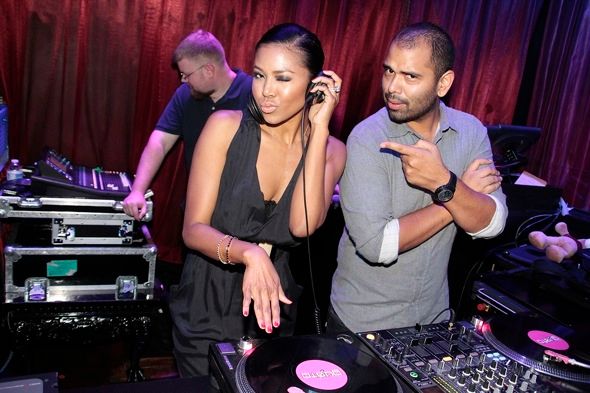 Ameriie helped mix and scratch while shouting out to fans as they danced.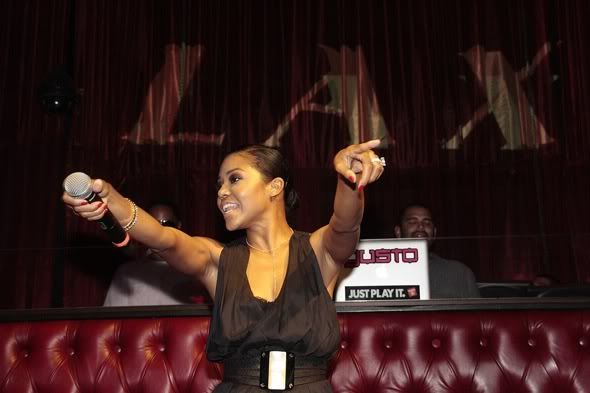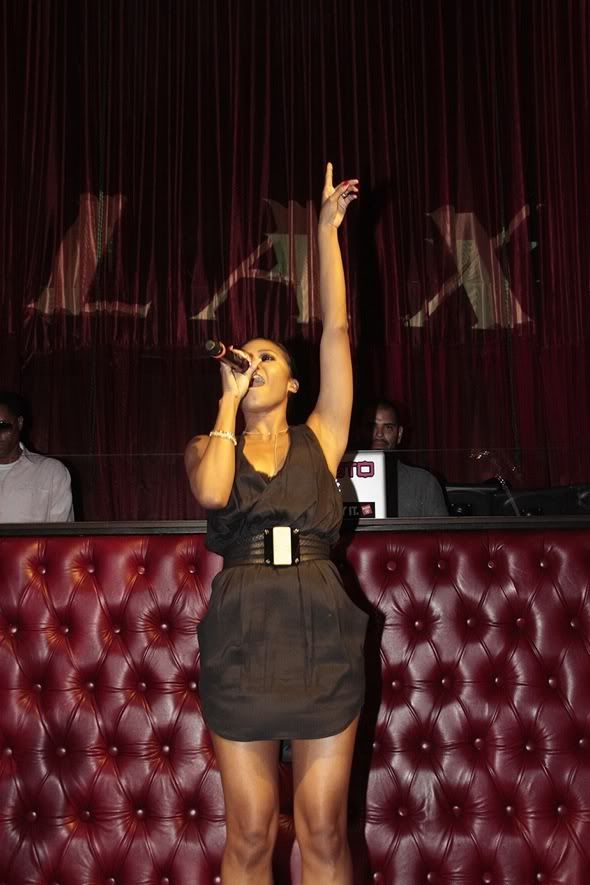 Then she surprised the audience with a performance set that included some of her hits like "1 Thing."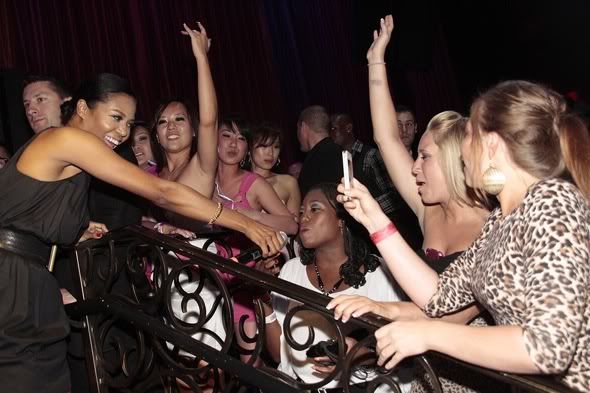 And after she ended her show, sources say the couple looked very happy at their VIP table acting like newlyweds all night. Cute.

Photos via Scott Berry