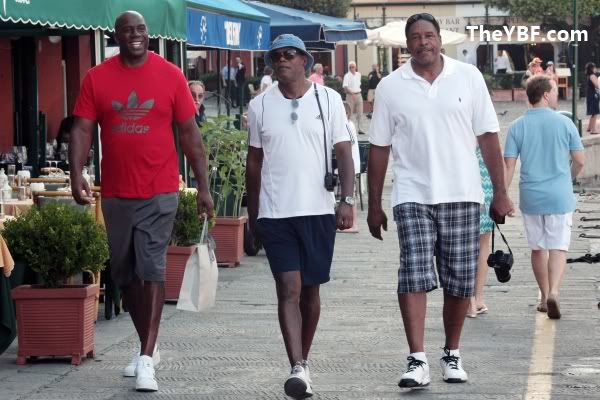 It looks like former NBA baller Magic Johnson, former pro-baseballer Dave Winfield, and actor Samuel L. Jackson are spending a part of this summer in Italy as they were spotted eating gelato and strolling through the city with their wives recently. See the pics inside....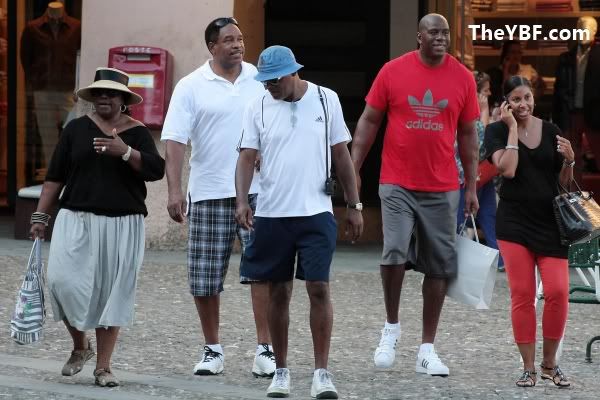 Samuel Jackson and his wife Latanya Richardson joined Magic Johnson and his wife Cookie and former MLBer Dave Winfield for a stroll through Portofino, Italy recently.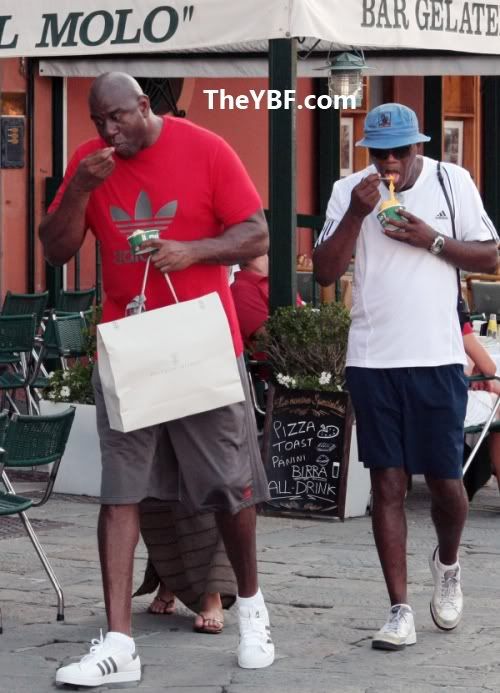 Magic and Sam snacked on some gelato during their stroll.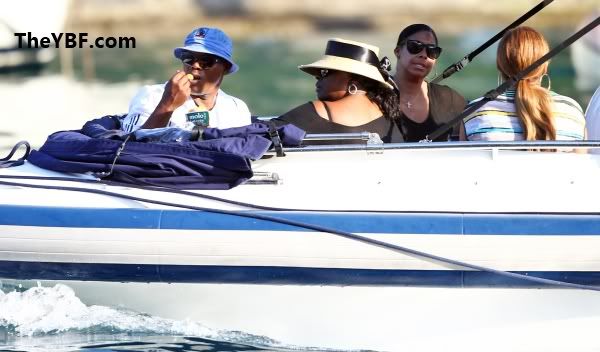 Then the group boarded a boat and took in the fresh air and water.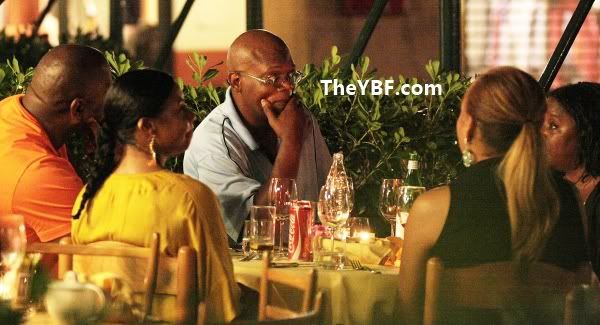 Later in the evening, the group went out for a nice dinner. And when Mr. Jackson gets back, he'll be starring in the Broadway play "The Mountaintop" with Angela Bassett. Nice.

Photos via Splash