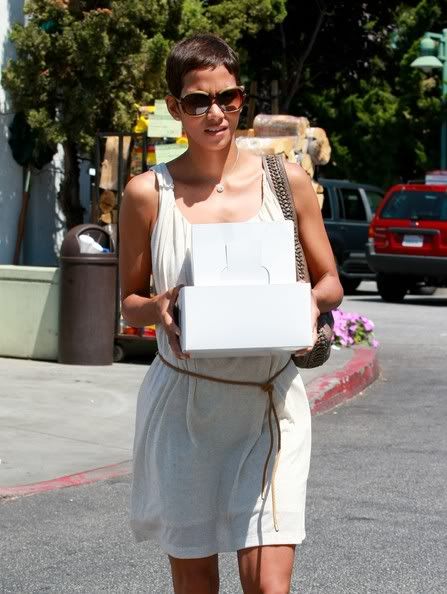 A man accused of stalking Halle Berry was arrested on her property yesterday after trepassing for a third time. Get the deets inside and hear Tami Roman's daughter Lady Jazz remix Drake's "Marvin's Room." Also, find out about Foxy Brown's charges being dismissed.
Last night, LAPD arrested 27-year-old Richard Anthony Franco after actress Halle Berry identified him as the suspect who had been spotted on her property twice last weekend.
Richard was arrested in Halle's yard after he hopped a wall onto the property around 11pm last night. Halle's personal security team captured Richard and held him until LAPD arrived. He was booked on suspicion of felony stalking and remains in custody. His bail is set at $150,000.

I'm glad they caught this guy.
In music news....
Tami Roman's daughter Lady Jazz, a budding rapper who has appeared on Basketball Wives with her mom, has released a remix to Drake's "Marvin's Room" called "Le Boudoir."
Check it.
And finally, a judge in NYC dropped the charges this morning filed against Foxy Brown that said she violated a court order by mooning her neighbor.
State Supreme Court Justice John Walsh dismissed the case against Foxy, who had pleaded not guilty to criminal contempt.
Now it's time for Foxy to get back in the studio and stop with the b.s.
Hopefully, next time she passes the home of her neighbor/nemesis she will control herself.