GUESS: WHO'S MY DADDY?!
Aug 01 | by Natasha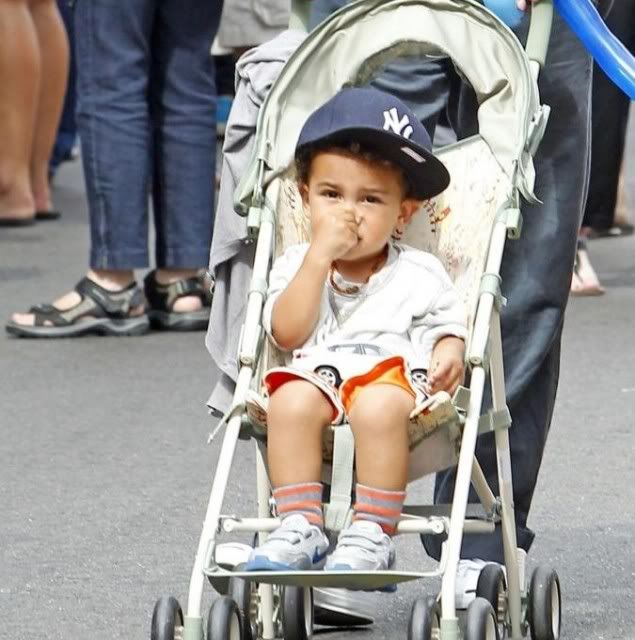 There was a cute little guy rolling around in a stroller at the Farmer's Market in L.A. yesterday afternoon. Can you guess who his famous dad is?
The reveal when you read on...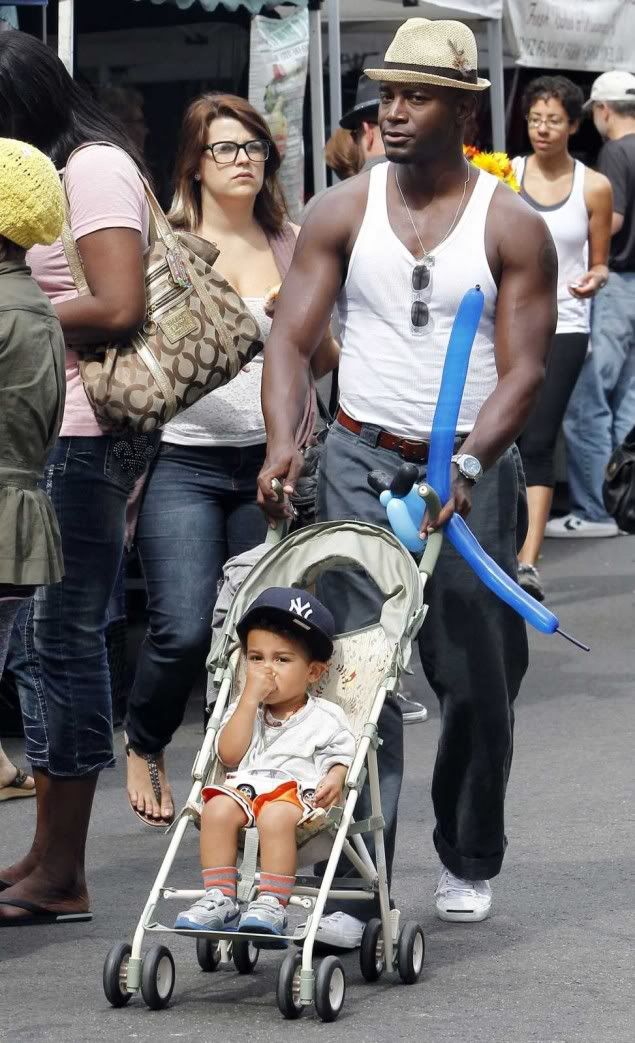 Dad is actor Taye Diggs! Taye and his son Walker Nathaniel Diggs--who turns 2 in September--had a little boys' time while out and about yesterday. Taye's wife and Walker's mom Idina Menzel was likely working, as she's a Broadway theater actress. Little Walker must have smelled something nasty because he pinched his nose for a while. And he rocked a Yankees cap with his outfit--of course, since dad grew up in Rochester, NY and his mom's from Queens.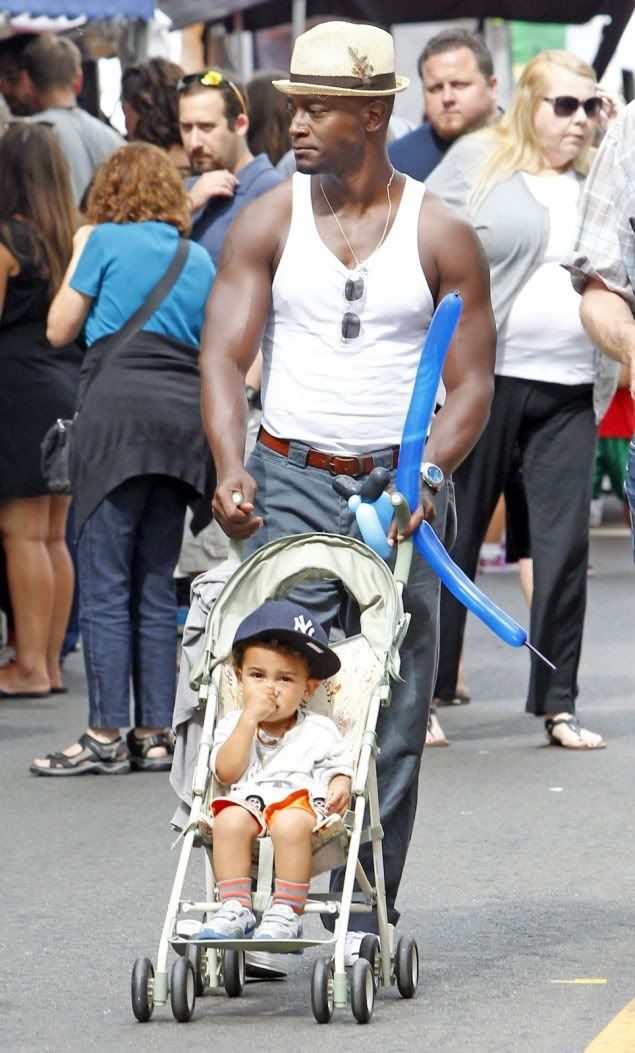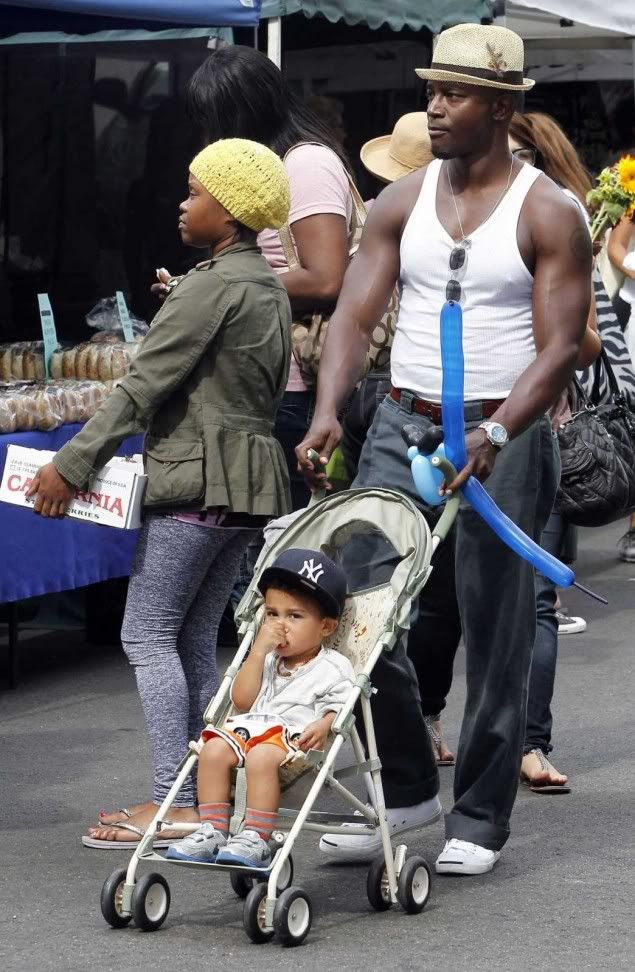 Fine family fun.
Pics via TayeDiggsOnline.com