MOMMY FAB: Mariah Carey Back In A Swimsuit Already!
Aug 03 | by _YBF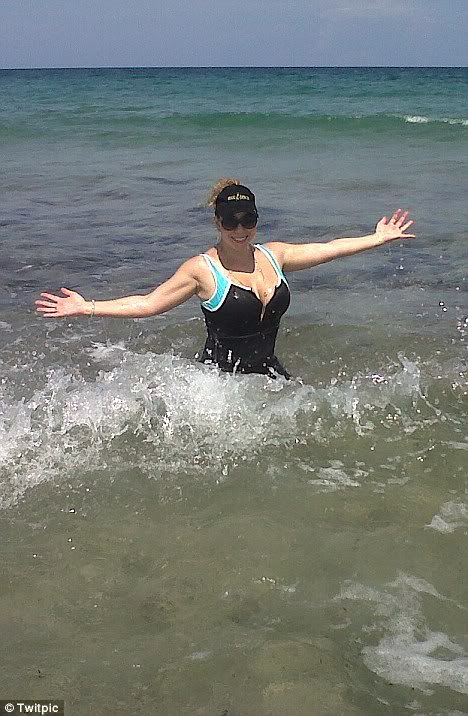 Though she just gave birth to twins back in April, Mariah Carey is already back in a swimsuit, having recently tweeted a pic of herself in the ocean. See it inside.....
Mariah Carey, who had what she calls a "difficult" pregnancy, was recently spotted taking in some waves at the beach. The mother of twins had previously said of her pregnancy,
''Everyone was always saying to me, "Oh but it's all worth it. And I was like, "Yeah well it's easy for you to say when you're not the one whose feet are this big". She added, It turned into a really difficult time. [Being] pregnant with twins is different to anything. My body went through so much - you have to keep those twins in as long as possible, but it's a sacrifice you make for them. I was literally 47 weeks pregnant.'
But now the singer is back in fighting shape having tweeted a pic of herself in a black swimsuit saying,
'Ocean work out! It's been a loooong time since I've been in the ocean.'
Looking good Mariah! By the way, MiMi is back in the studio recording with Tony Bennett for his Duets II album.