*UPDATED* BUSTED: Big Boi ARRESTED For POSSESSION Of Ecstasy AND Viagara
Aug 07 | by _YBF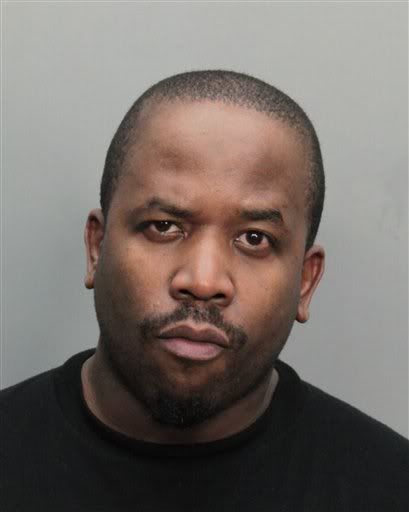 Rapper Big Boi was arrested for possession of ecstasy and viagara earlier today in Miami, FL. Get the deets inside....
Looks like Big Boi had a wild weekend in Miami, and he capped it off spending a few hours in jail today.
One-half of the rap group Outkast, Big Boi aka Antwan Patton, was stopped by customs and border patrol officials, armed with drug-sniffing dogs, who nabbed him as he exited a cruise ship earlier today.
He was charged with three counts of possession of a controlled substance (ecstasy, Viagara, MDMA powder) and one count of drug paraohernalia possession. If you are wondering why he got pinched for the Viagara, it's because he didn't have a prescription. And all of the charges are felonies.
He was booked around 1:30pm local time held on $16,000 bond before being released. SMH......but sounds like someone had fun on the waters this weekend.
UPDATES: Big Boi tweeted "Fresh Out Baby" earlier in the evening. He also said, "Shiiiiit they said it was the Love Boat."
Big Boi's attorney made this statement: "While Big Boi was traveling with his group and friends, a small amount of contraband was found in the collective luggage. I am confident when the entire facts are aired Big Boi will be completely exonerated."