BIG KISS: Shaq Lays A Big One On Hoopz In Public
Aug 08 | by Natasha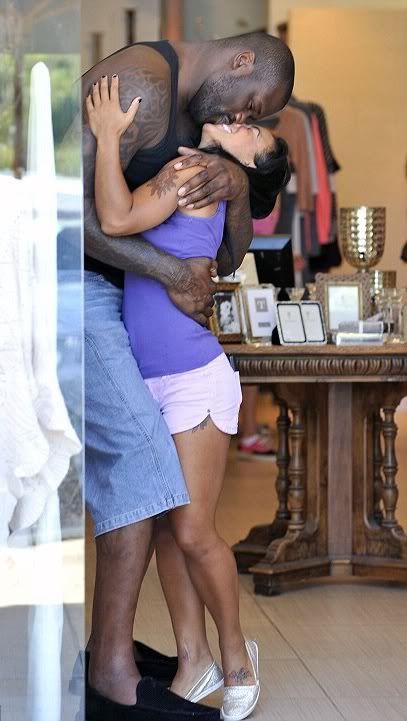 The now retired NBA baller Shaquille O'Neal was spotted out in Calabassas with his live-in girlfriend, reality chick Nikki "Hoopz" Alexander, over the weekend smooching it up for the cameras.
The duo spent the afternoon seeing Planet of the Apes, then had a mini-smooch session for the paps. Pics inside....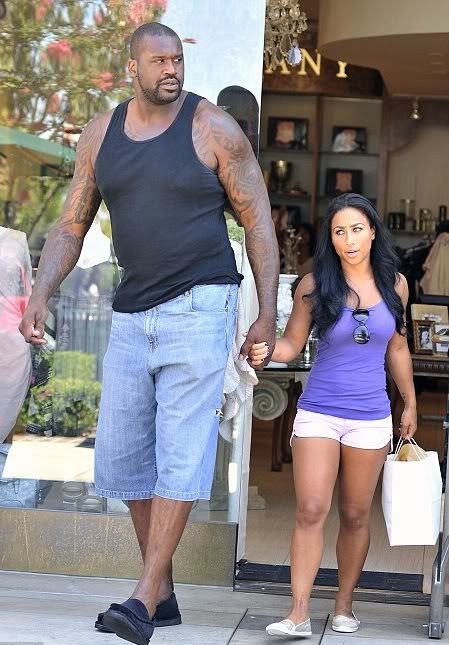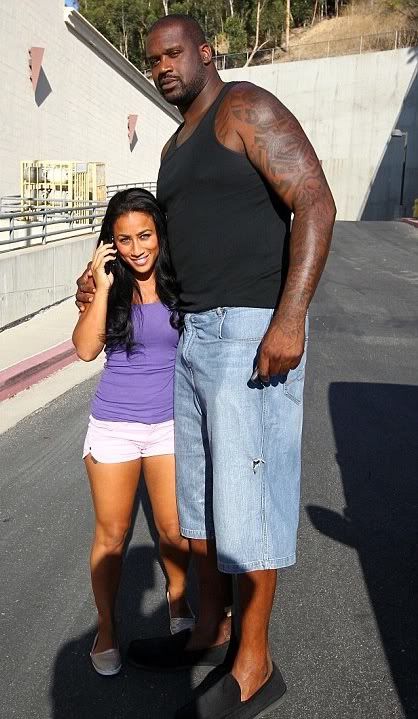 Shaq's known to be a silly guy, so it's no surprise he gave his ex-wife Shaunie O'Neal a run for her cuddly paparazzi pics money after these shots of her and Marlon came out days ago.
Shaq and Hoopz have been dating for a couple years now, and seem to be closer than ever. Who'da thunk it?