Mary J. Blige is set to debut a new fragrance and we have the fab commercial for her newest smell-good. We've also got the hot ESQUIRE spread featuring John Legend's girlfriend Chrissy Tiegen.
See Mary's new commercial and Chrissy's video and spread inside....
Mary J. Blige is making big moves in the fragrance world and is set to debut her latest, My Life Blossom, on HSN on August 13.
Asked about the scent, Mary said,
"Life is beautiful when you are clear about who you are. Blossom is for my fans to celebrate our blossom to happiness. I'm so excited to introduce the fragrance next week. It is a base of tuberose, my favorite floral - its bold, very sexy and feminine, with vanilla, mandarin and sandalwood." - Mary
Watch the Hype Williams directed commercial, shot in a Miami penthouse, with Mary rocking a Lanvin dress, Giuseppe shoes, and earrings by Graff Diamonds:
And in ESQUIRE Magazine.....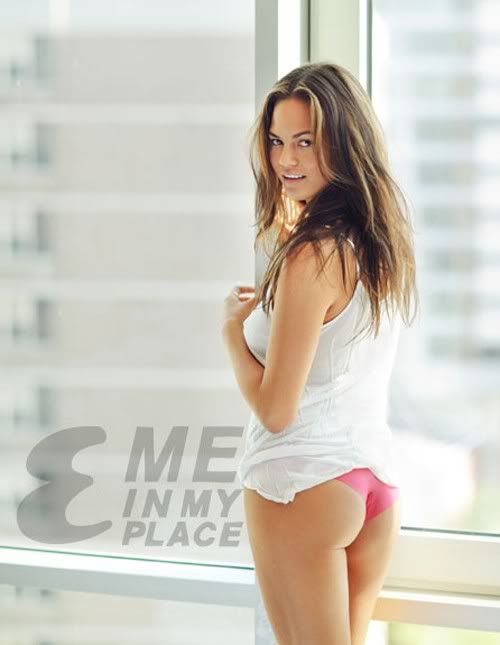 John Legend's girlfriend, model Chrissy Teigen, is featured in the September 2011 issue of Esquire for a segment called "In My Place." Fab chick Tika Sumpter did it as well a while back.
Chrissy may not necessarily fit the YBF definition 100%, but there's something about her we're liking. In the piece, the model poses around her East Village apartment in loungewear and lingerie and even strikes a pose with one of John's Grammys.
Oh, and she reads what the commenters on blogs have to say. During a revealing moment, Chrissy said she is still sensitive to folks' ish talking.
"Blogs are evil. Actually, the blogs aren't as evil as blog comments. I mean, I can't imagine Britney Spears goes and reads the comments section. I just pray to god she's never done that before, because for me, not even being a celebrity celebrity, reading things about me, it hurts. When New Year's comes around — that's my resolution right there: I'll stick to drinking, but I'm going to stop with the comments."
When asked if she sports sexy clothing for her boyfriend, she said, "I always poke fun of John: Why don't you like love lingerie? Don't most guys love lingerie? And he's like, I love naked. Spending $200 on lingerie is nice, but I guess not if your boyfriend wants you naked immediately. I've tried before — there's no point. It comes off too fast."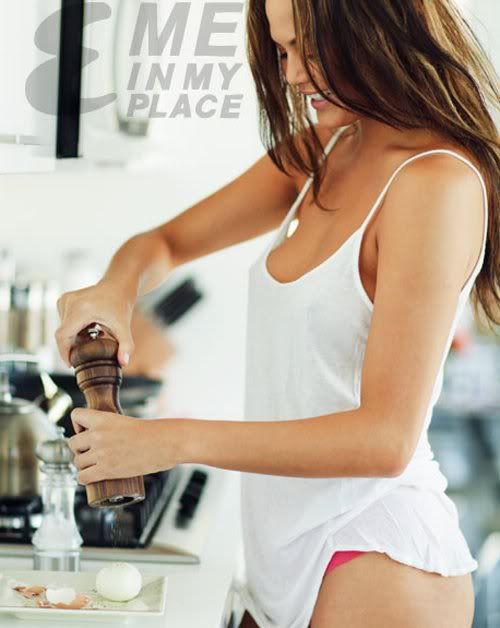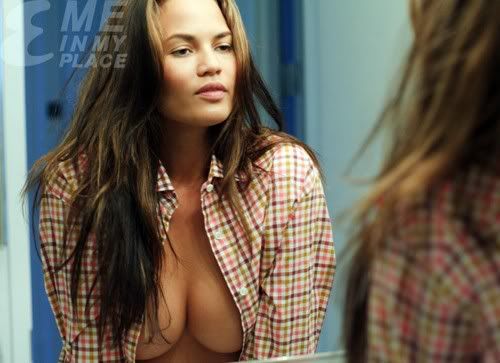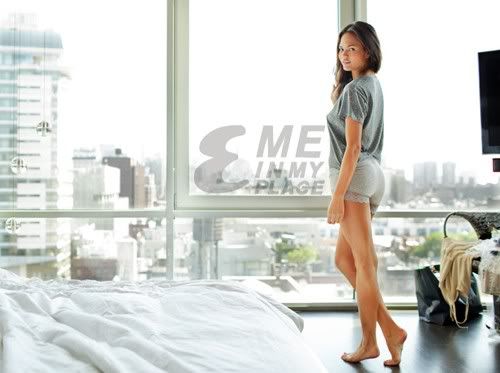 And the model loves social networking saying "I tweet from bed. I love it because it's so quick. And it's funny. But it also leaves a lot of room for error because new people don't sense the sarcasm — there's no sarcasm font."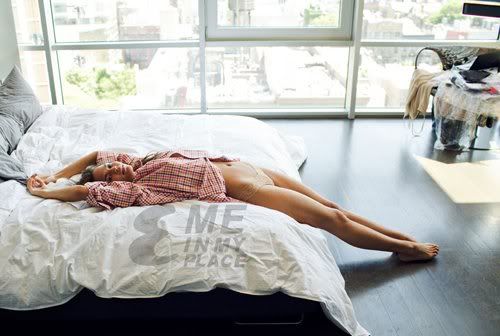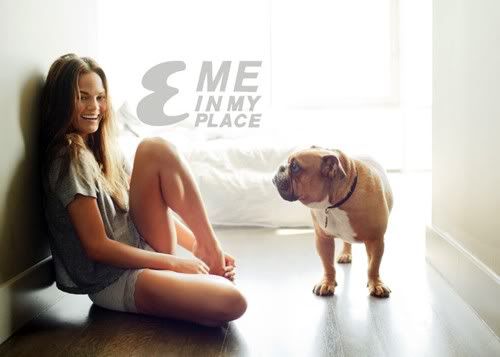 Cute.

Watch Chrissy's video here:
Photos via Esquire/ Mary's Hair by Chuck Amos / Makeup by Kim Bower / Nails by Lisa Logan