FIRST FAM VACAY: The Obamas Chill Out In Martha's Vineyard
Aug 19 | by Natasha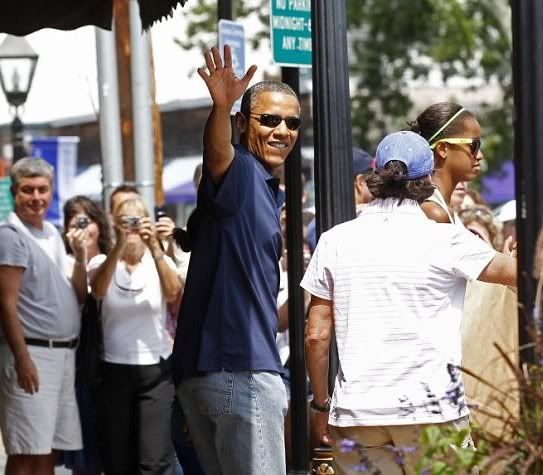 Time for a break from all the heat and hoopla the White House has been involved in lately. President Obama and the First Family headed to Martha's Vineyard for the weekend. Mr. President, First Lady Michelle, Sasha, & Malia were all spotted out and about in the town and around their rented estate.
We've got the pics inside...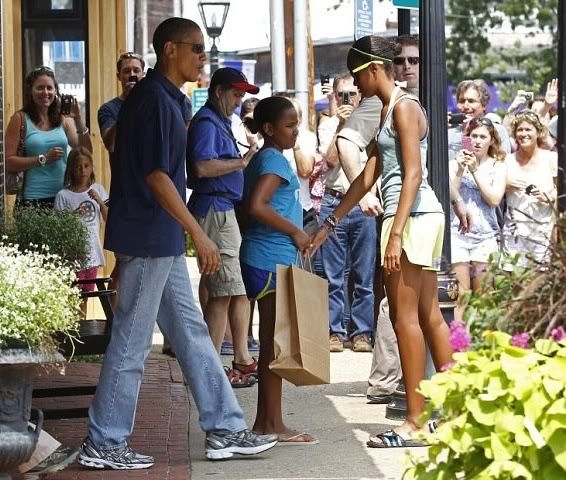 President O and daughters Sasha and Malia were all spotted buying some goodies at Bunch of Grapes bookstore today. The fam left out yesterday via Air Force 1--along with First Dog Bo--and plan to stay for 10 days.
They greeted the onlookers around town and chit chatted it up with folks--including a national security briefing from John Brennan, Assistant to the President for Counterterrorism. Read more: http://www.dailymail.co.uk/news/article-2027541/Michelle-Barack-jets-sep...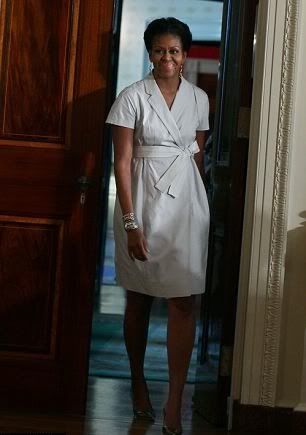 Mrs. Obama was spotted leaving out on her way to the Vineyard--she and the girls left a few hours ahead of the President and Bo.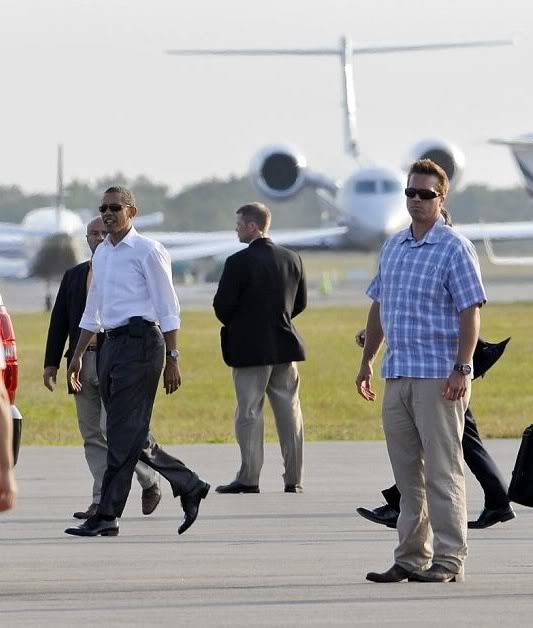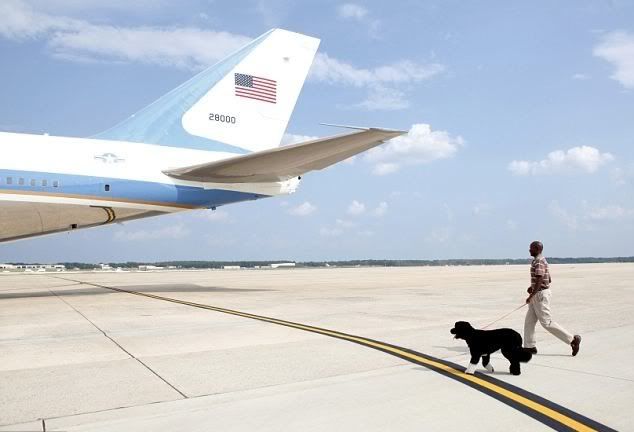 And if you're wondering the type of spot the Fam usually rents for their vacay: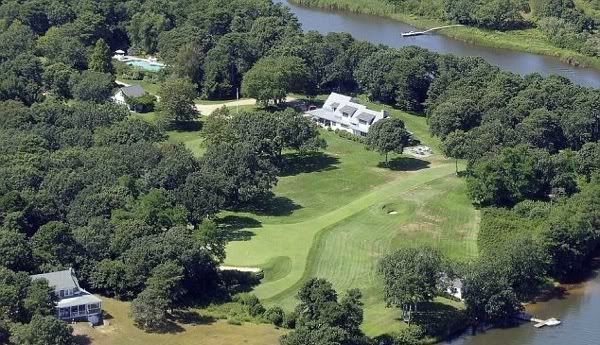 It's a sprawling compound called Blue Heron Farm that goes for $50K a week.
In a recent interview with CNN, the President claimed progress on the current economic and unemployment catastrophe was being made. He said:
'When I came into office, I knew I was going to have a big mess to clean up and, frankly, the mess has been bigger than I think a lot of people anticipated at the time. We have made steady progress on these fronts, but we're not making progress fast enough. 'Ultimately, the buck stops with me. I'm going to be accountable. 'I think people understand that a lot of these problems were decades in the making. 'People understand that this financial crisis was the worst since the Great Depression. 'But, ultimately, they say, look, he's the president, we think he has good intentions, but we're impatient and we want to see things move faster.
He's set to reveal his new plan for unemployment in September.