NICE....SHADES: So THIS Is What Seal Looks Like In A Speedo?
Aug 23 | by Natasha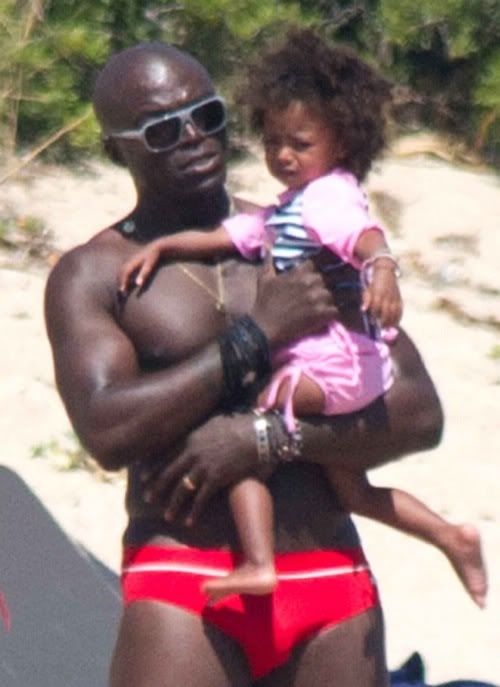 Oh, well hello Mr. Seal. The singer hit the beach with his supermodel wife Heidi Klum and their kiddies in Sardinia, Italy yesterday. And the 48-year-old Englishman showed us his wife isn't the only one that can be called "The Body."
Check out Seal's SPEEDO bod under the cut....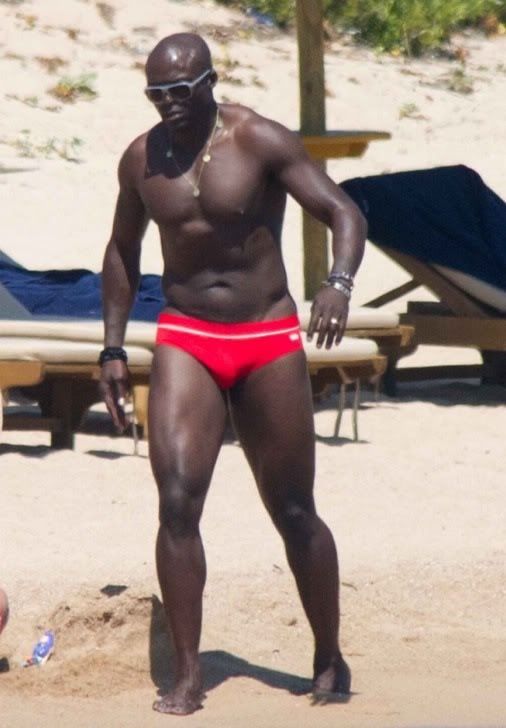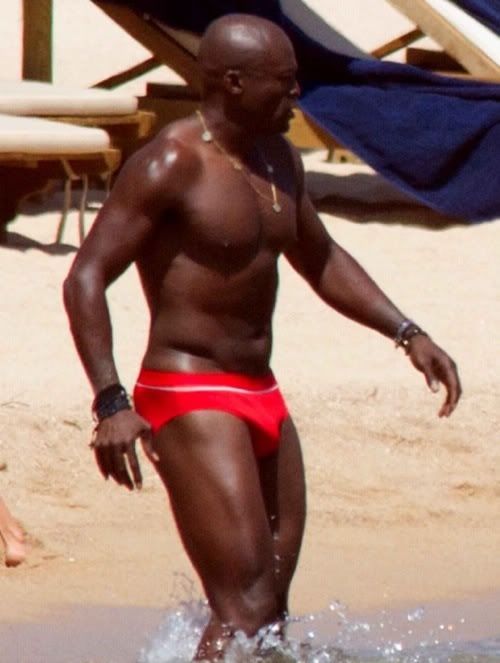 *hi-fives Heidi* Looks like it was a fun day at the beach for the "Secret" singer and "Project Runway" host as they had family day on the beach in Italy: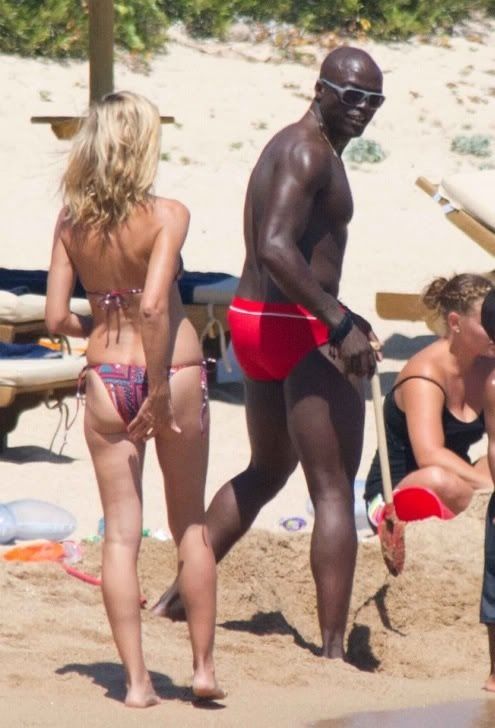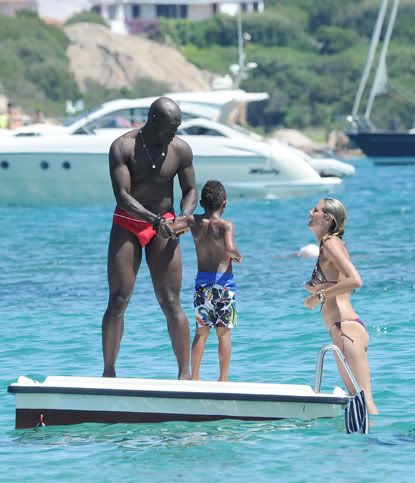 Not many men can pull off a bright red speedo. Not even mad....
Pics via INF