Rihanna Splashes It Up In St. Tropez
Aug 24 | by Natasha
More fun times in St. Tropez for Rihanna. She rocked a cute pink multicolored Missoni jumper while hitting the water sports on the coast of France. Pics of her still chillin' with friends on vacay inside...
Rih and co. took one of the mini boats from their super yacht out int he water so they could hop on jetski and water tubes yesterday: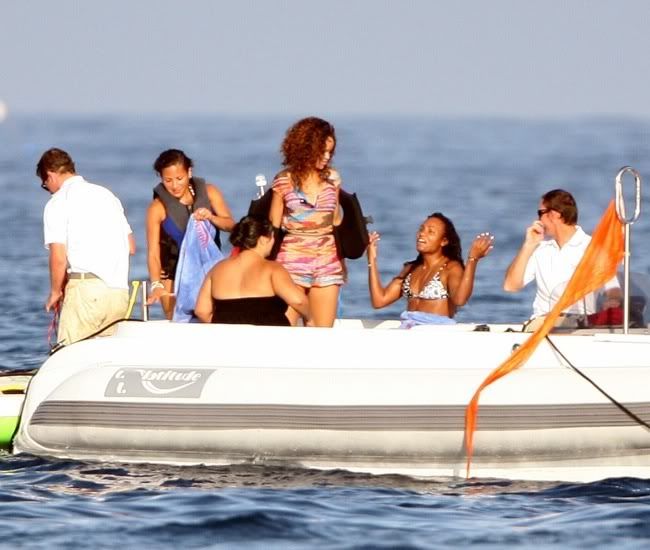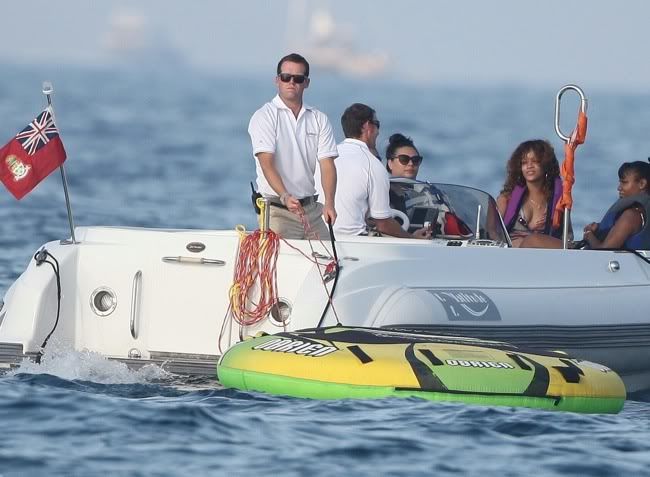 Pics from the sea: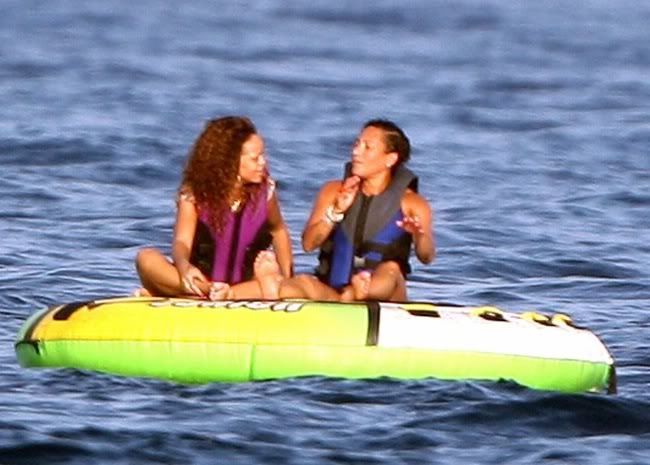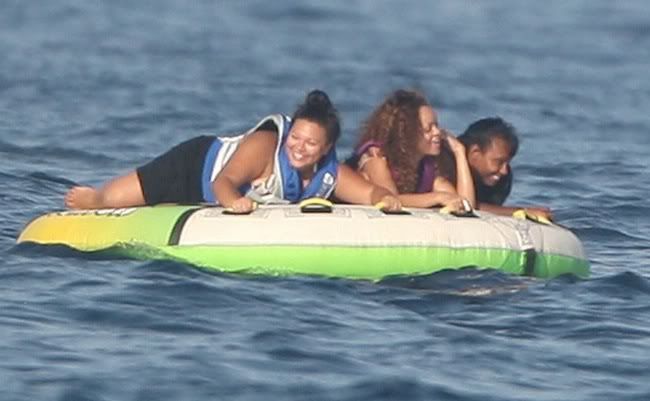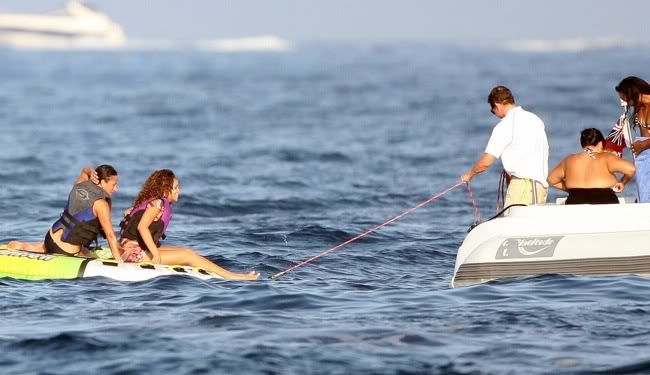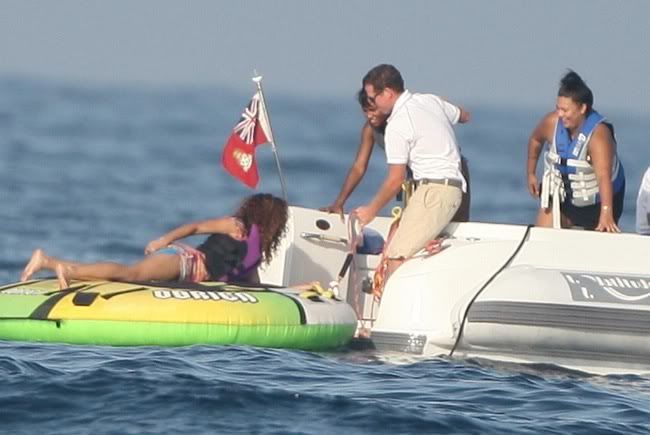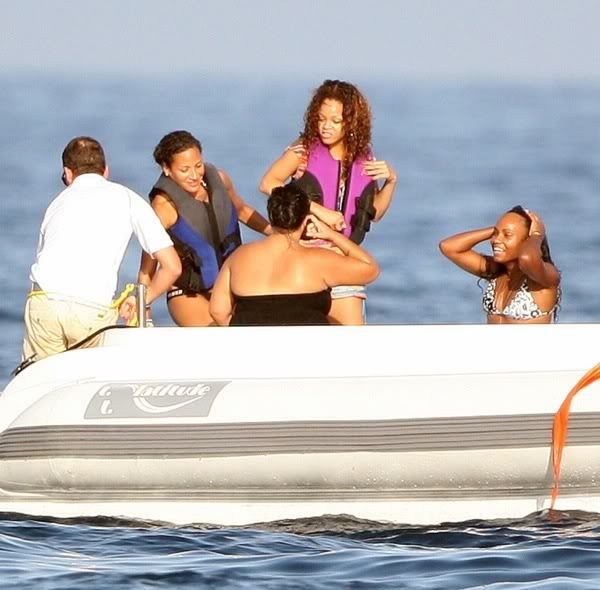 A little fun in the sun is what everyone needs every now and then.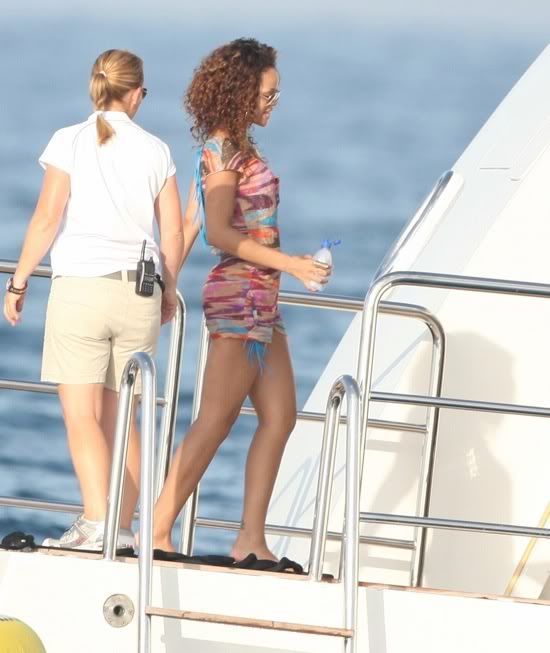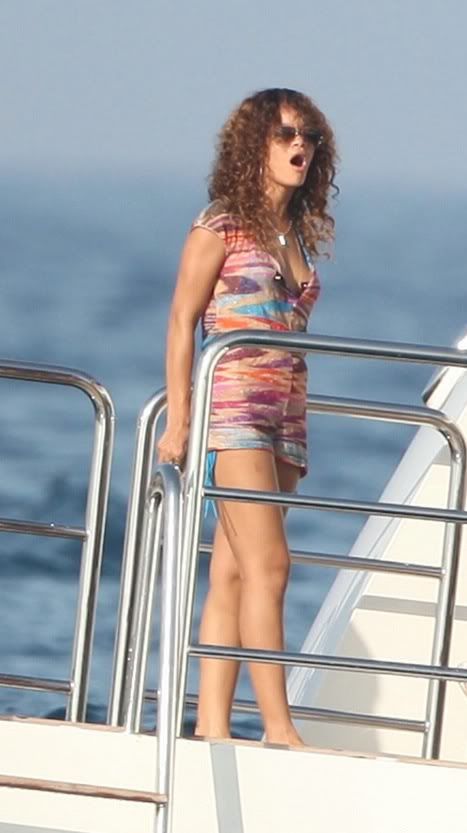 Her vid "Cheers" hits the net today.
Pics: RihannaDaily.com