LeBron "Bags" Savannah At SAKS, Hits Dinner With Carmelo & LaLa
Aug 30 | by Natasha
Looks like LeBron James is continuing girlfriend Savannah Brinson's birthday celebrations throughout the week. This time with a shopping spree for the now 25-year-old. Pics of the Miami Heat star treating the mother of his 2 kids to a shopping spree at Saks (he even picks out a few bags for her), plus their post-shopping dinner with LaLa & Carmelo Anthony, inside...
LeBron and girlfriend Savannah headed to NYC to continue Savannah's birthday festivities. They had a big party at their home in Akron over the weekend. And this week, with Savannah's uber cute multi-colored sparkling hobo tote in tow, they stocked up on the latest collection of hot bags at Saks. A girl can never have too many bags.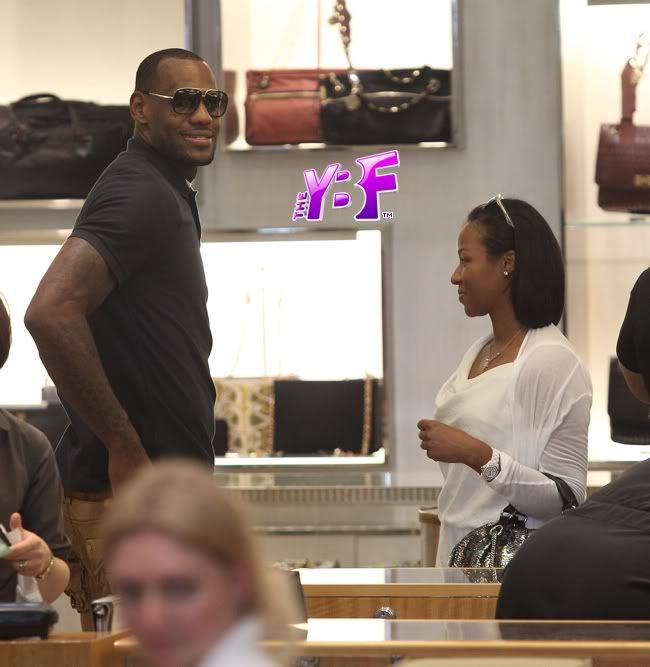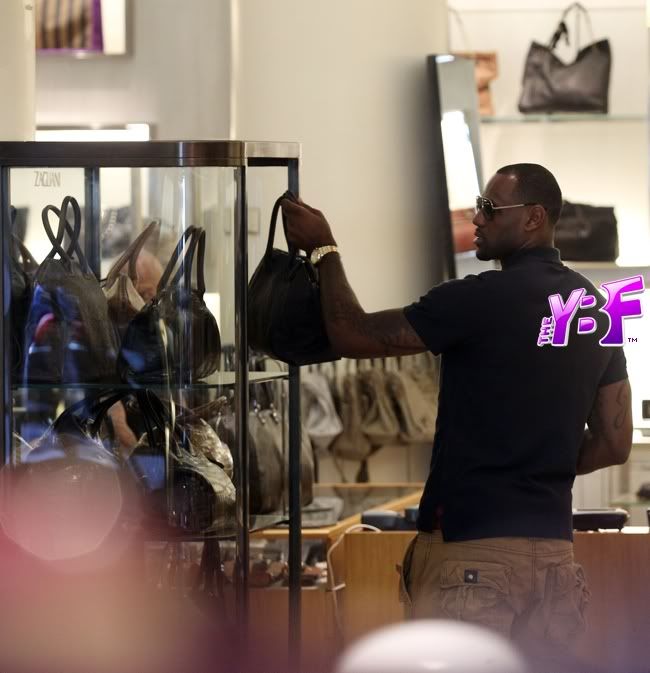 Aww how sweet. Bron's trying to pick his girl out something special. Wonder how that ended up.
Savannah's such a pretty chick. Cute coupledom indeed.
Oh, and after their shopping spree, they had dinner with fellow NBA couple the Anthonys:
La tweeted: Enjoying a night out in NYC...@KingJames, @SavannahRB, @carmeloanthony, and me.. #greattimes!. Savannah responded, "Great Brainstorming Session!" Fab times.
Pics via SPLASH