OH: "L.A. Basketball Wife" Tanya Williams & Her Brother Norwood Young Celebrate Premiere
Aug 30 | by Natasha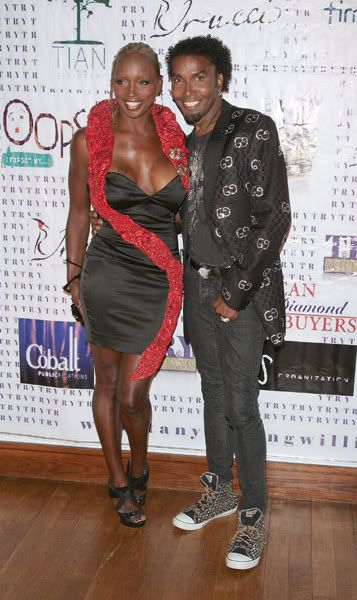 Well isn't this...special. New "L.A. Basketball Wife" Tanya (Young) Williams hosted her own little premiere party last night at Tian at the Riverbank in NYC last night. Even though none of her castmates were on hand, her eclectic brother surely was front and center.
Pics inside...
Well if you didn't know, former NJ Nets star Jayson Williams' ex-wife Tanya is the sister of the ever-so-interesting and gel-y "singer" Norwood Young. "Basketball Wives: L.A." premiered last night, so Tanya had her friends and family at a party to celebrate.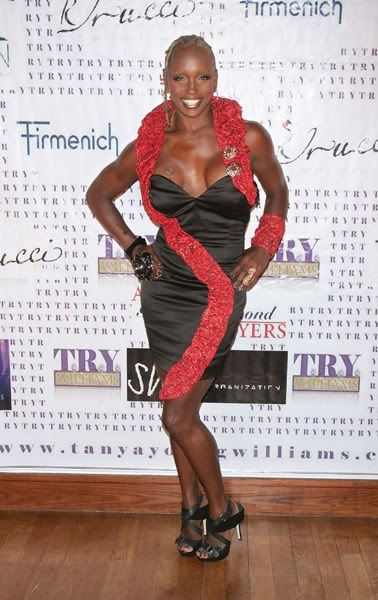 The party started an hour late and was mainly made up of Tanya's reality show friends (none of her castmates though) and her family. And based on the premiere episode, something tells us Tanya won't be calling ny of those chicks "bestie" anytime soon.
Anywho, remember Norwood Young? Yeah, this dude. That's her brother. And now that they're standing side-by-side, it's pretty damn obvious they're siblings. They have matching leather skin. These boobs though...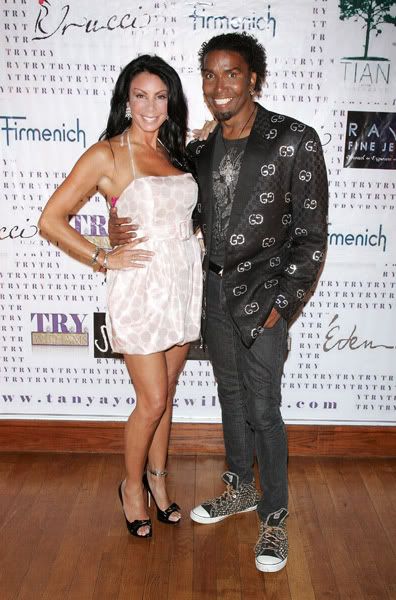 Former "Housewife of New Jersey" Danielle Staub was there. How random.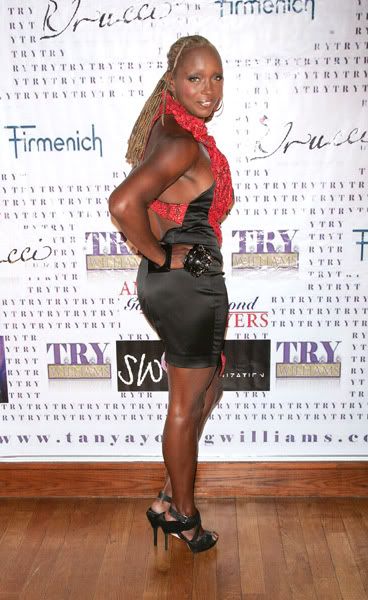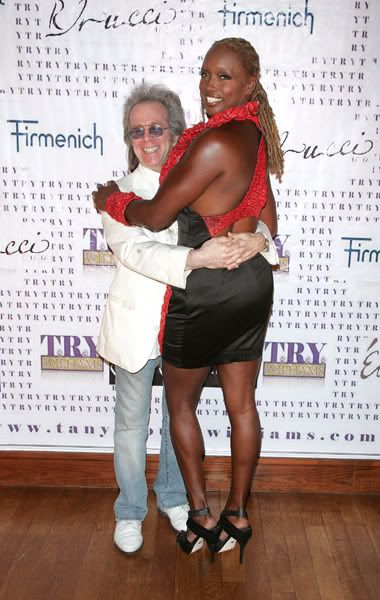 Oh....ok Tanya.
Their mom is a looker though. You new "Basketball Wife" Tanya?
Photog: Spellman