Evelyn Lozada DISHES On Having TWINS With OchoCinco & Does A "Fiancee' Photoshoot" For "The Boston Herald"
Sep 11 | by _YBF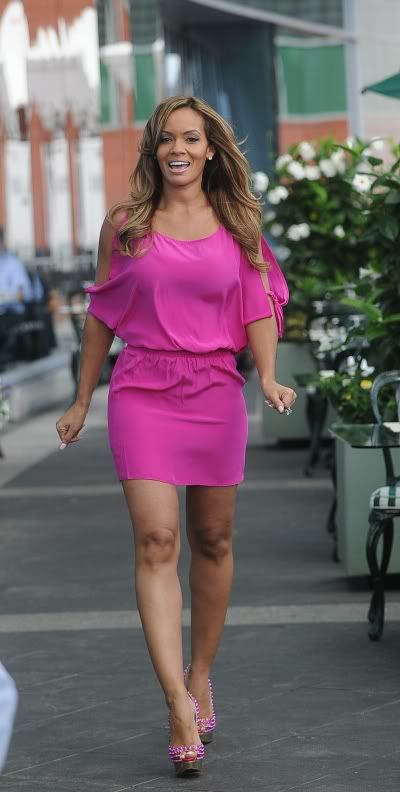 Chad OchoCinco's fiancee', Evelyn Lozada, made her town debut in the local Boston press over the weekend with a pictorial and interview for The Boston Herald where she talked about making babies with OchoCinco and how she hopes the pair can "run the city" with Tom Brady and Gisele Bundchen. Get the deets inside.....
Nowadays, "BBW" star Evelyn Lozada is telling everyone about the family she plans to start with New England Patriots (who are based in Boston) baller Chad Ochocinco. In fact, their plans to conceive were documented all last season on "BBW."
"The twins are waiting for me," she said. "That's the great thing about in vitro. You can plan rather than having an oopsie."
While sitting for an interview with The Boston Herald, Evelyn revealed the twins already have names....Pepe And Esteban. *eyebrows raised*
She also revealed that once she relocates to Boston, (she and Chad are moving into a two bedroom, two bath home in Foxboro) , she doesn't plans to sit around quietly waiting on Chad after practice. In fact...she hopes to be at practice with supermodel Gisele Bundchen (girlfriend of Patriots QB Tom Brady).
"I'm not opposed to a double date. I'd invite them out. We're hoping to bring some flavor and fun to Boston. Maybe it could be Tom, Gisele, Evelyn and Chad take over Boston. That would be cool."
Good luck with that. Evelyn, who also revealed that she and Chad (who have been engaged for 9 months) plan to marry in a star-studded wedding next summer in Miami, addressed the notion that she's a gold-digger as she's going from being a "basketball wife" to a "football wife." Especially since she's never made it to the alter yet.
"Listen, first of all, I met Antoine (former Boston Celtics player Antoine Walker) in New York. I'm not one of those girls who chase. I'm not sitting in front of the hotel. This is how my life played out for me.


When I started dating my ex (Walker), once you date one, you're labeled. It doesn't bother me. I didn't chase Chad. It's just something that happened."
And Evelyn is making the best of her association with Chad, having been photographed at Miel and the presidential suite at the InterContinental Boston for her spread. She roced her own clothes and pink spiked Louboutins the shoot: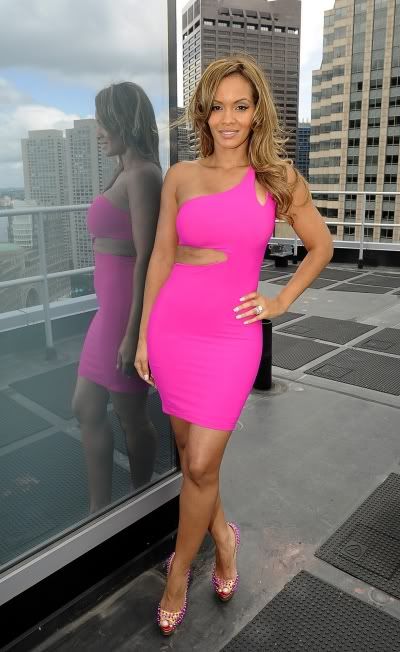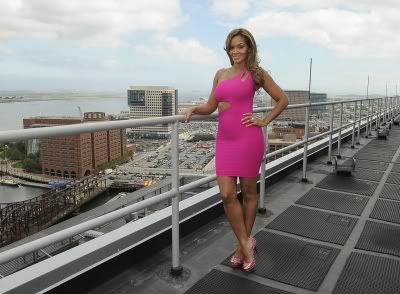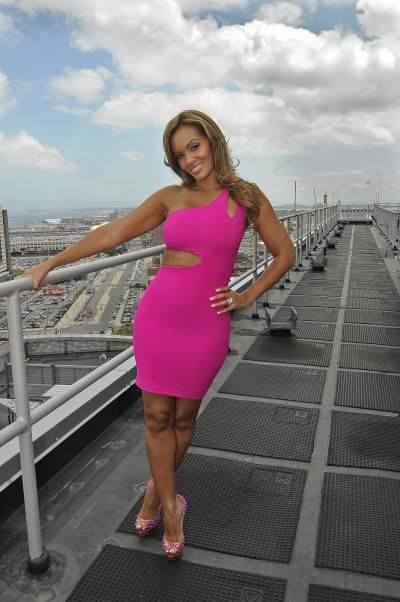 Evelyn does have a great body.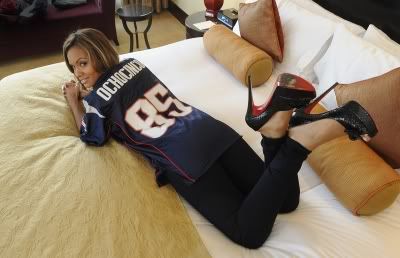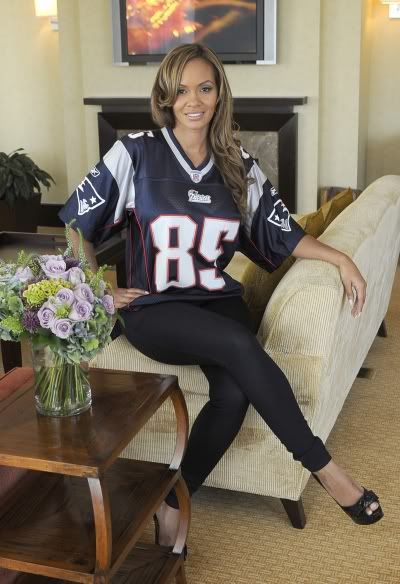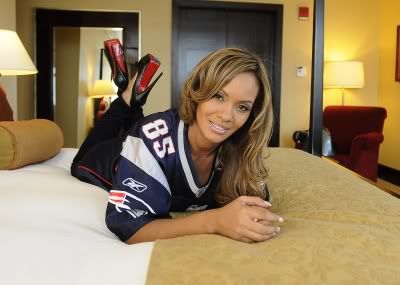 I my not be the biggest Evelyn fan, but these are cute pics. She also joked about tweeting Chad while they are in bed together saying, "I'll say something like, 'I've been watching SportsCenter all day and I want to kill myself,' because he watches SportsCenter like a million times. And he'll say something smart like, 'Then get out of the damn room then.' "
Watch the behind-the-scenes video of the shoot here:
Photos via Ted Fitzgerald/Boston Herald