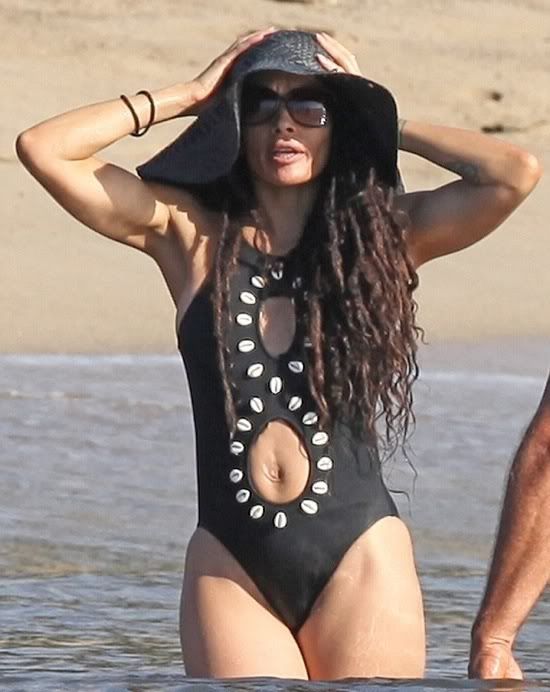 Lisa Bonet threw on her black one-piece donned with mini shells and a cut-out belly to hit the Hawaii beaches with her boo, "Conan The Barbarian" actor Jason Momoa.
Pics inside of the couples' hotness....
The 43-year-old actress mother of two--Zoe Kravitz and her & Jason's youngest, Lola who just tuned 4 and Nakoa-Wolf who is almost 3--proved that even though we rarely see her bod under her often oversized hippie clothing, she's still got one.
And, of course, so does her drool worthy 32-year-old man Jason. The twosome hit the beaches of Hawaii (Jason's native state!) recently and showed off why they just scream sex: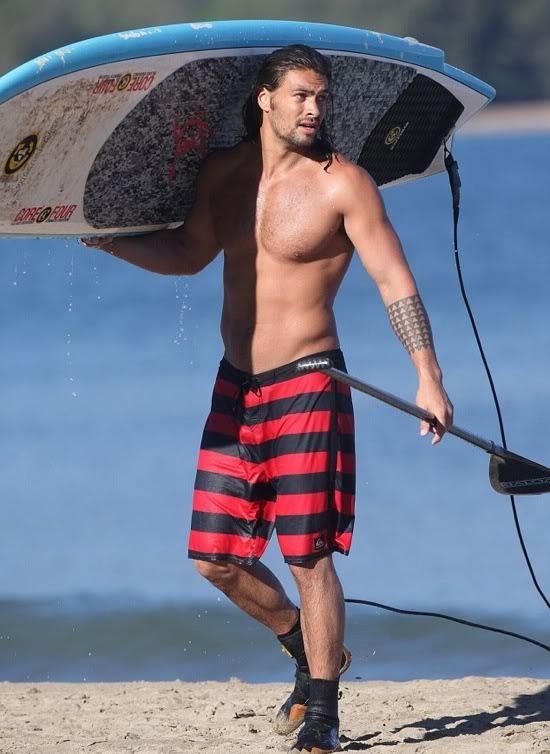 Jason says he put on 20 pounds of lean muscle for his warrior-like role in the new Conan movie. Oh yes....