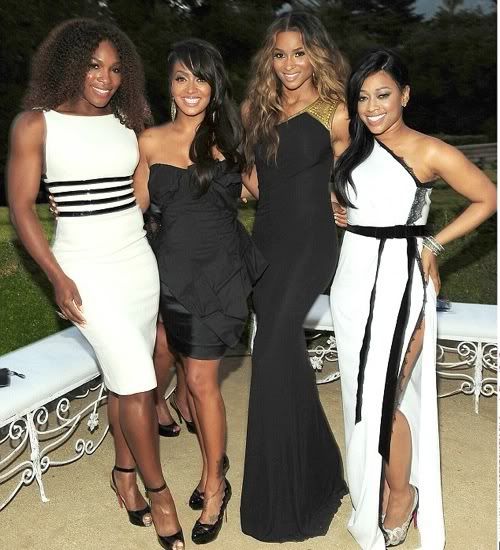 Ahead of next month's 2 part "wedding special", pics have leaked out from the ceremony of Kim Kardashian and Kris Humphries. We've got a few of the pics featuring her "besties" Ciara, Lala, Trina, and Serena, inside...
For the black and white themed wedding, all the ladies threw on their black and white best for the occassion. Serena looked hot in a white cocktail dress with black piping. Lala rocked a black strapless cocktail dress with a ruffled waist. Ciara did a long slinky black number with a gold strap. And Trina rocked a long white number with a high slit and black lace trim.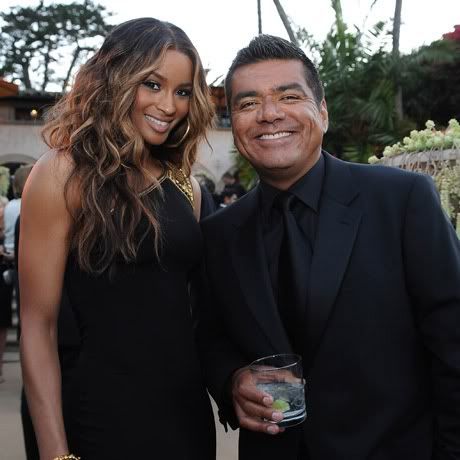 CiCi kicked it with the bride Kim-who was wearing her second wedding dress of the night--and George Lopez.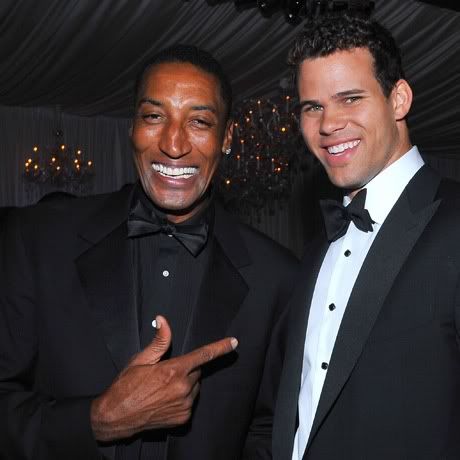 Scottie Pippen forgot his facial lotion at home and laughed it up with groom Kris.
Kris' parents seemed uber happy.
Kris' Nets coach Avery Johnson and his wife were there. They're a fab couple by the way--super nice and super fun.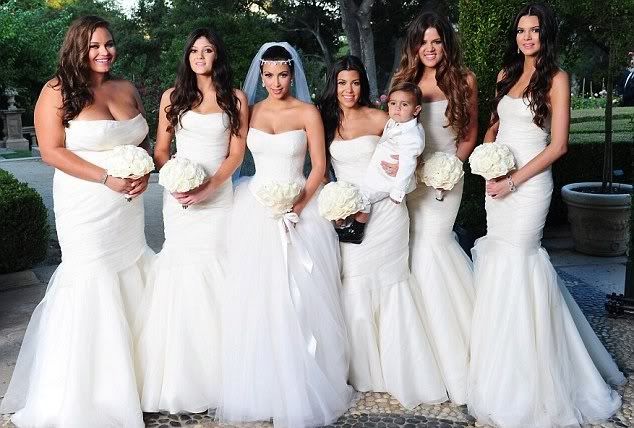 And Kris' sister Kaela was also a bridesmaid along with Kim's other sisters Kendall, Kourtney, Khloe, and Kylie. Look at lil Mason...
Will you be watching the seemingly non-stop special on E!?