PICS: Birthday Girl Angela Simmons GETS CLOSE With Ex Bow Wow On The Beach
Sep 19 | by Natasha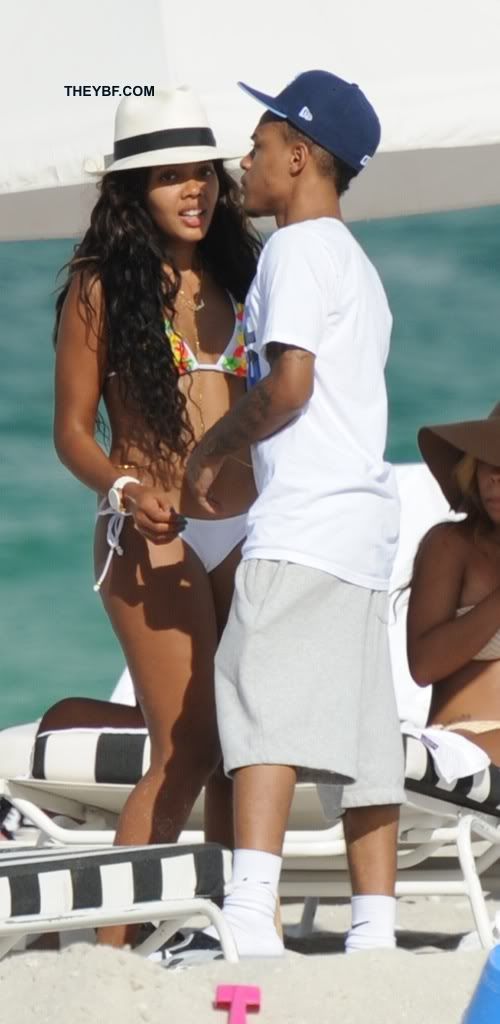 Birthday girl Angela Simmons spent the afternoon of her 24th b-day yesterday rocking a multicolor & white string bikini on Miami Beach. But she wasn't alone. Her ex Bow Wow popped up to wish her Happy Birthday. After he partied with her a couple nights before.
Peep the pics of Angie and Bow looking pretty snuggly after the cut...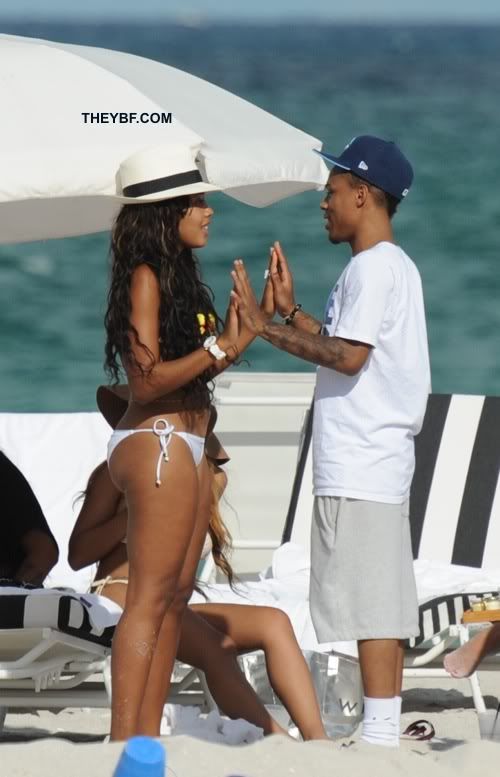 After playing paddle ball with her friends, Angela met up with rapper/actor Bow Wow. The twosome, who broke up after Bow got a video chick pregnant, cuddled, locked hands and whispered to each other as the sun went down. How romantic....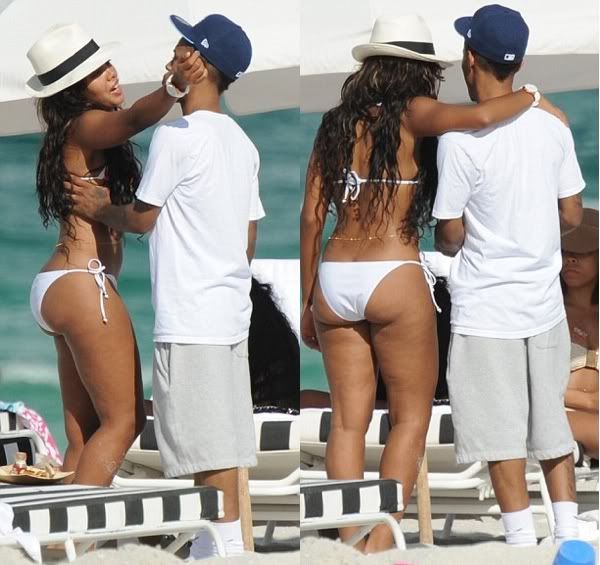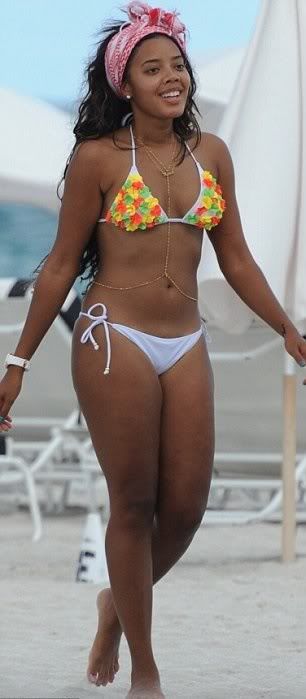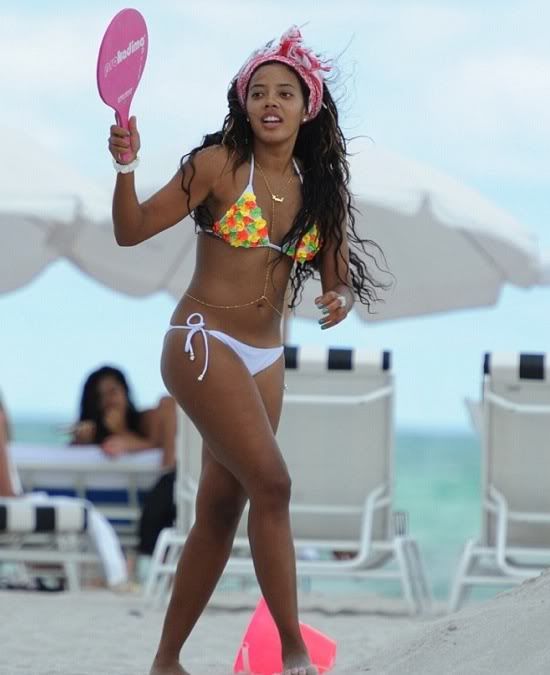 Angela tweeted yesterday: 'I love my flowers from my daddy and ma .. :) - Today's a great day!!' Cute bikini.
Pics via INF